The drive through an uber-cool highway is an experience which all those who love driving must not miss at any cost.
But, the sight at a toll plaza is quite daunting. A long queue of vehicles and a traffic jam which you couldn't escape from, even if you wanted to.
But, wait. The long stretch of vehicles was only at one end of the plaza. The other side was seemingly empty. 
Voila!
The scarcely filled lanes were dedicated to vehicles with a FASTag. While the other, for the cash mode of payment. For all those with FASTag, today is your lucky day.
So, what's the buzz surrounding the same? Let's find out!
What is FASTag?
Introduced in October 2017 by the Govt of India, FASTag is an electronic tag used for toll collection. This cashless payment collection method works on the RFID or Radio Frequency Identification Technology.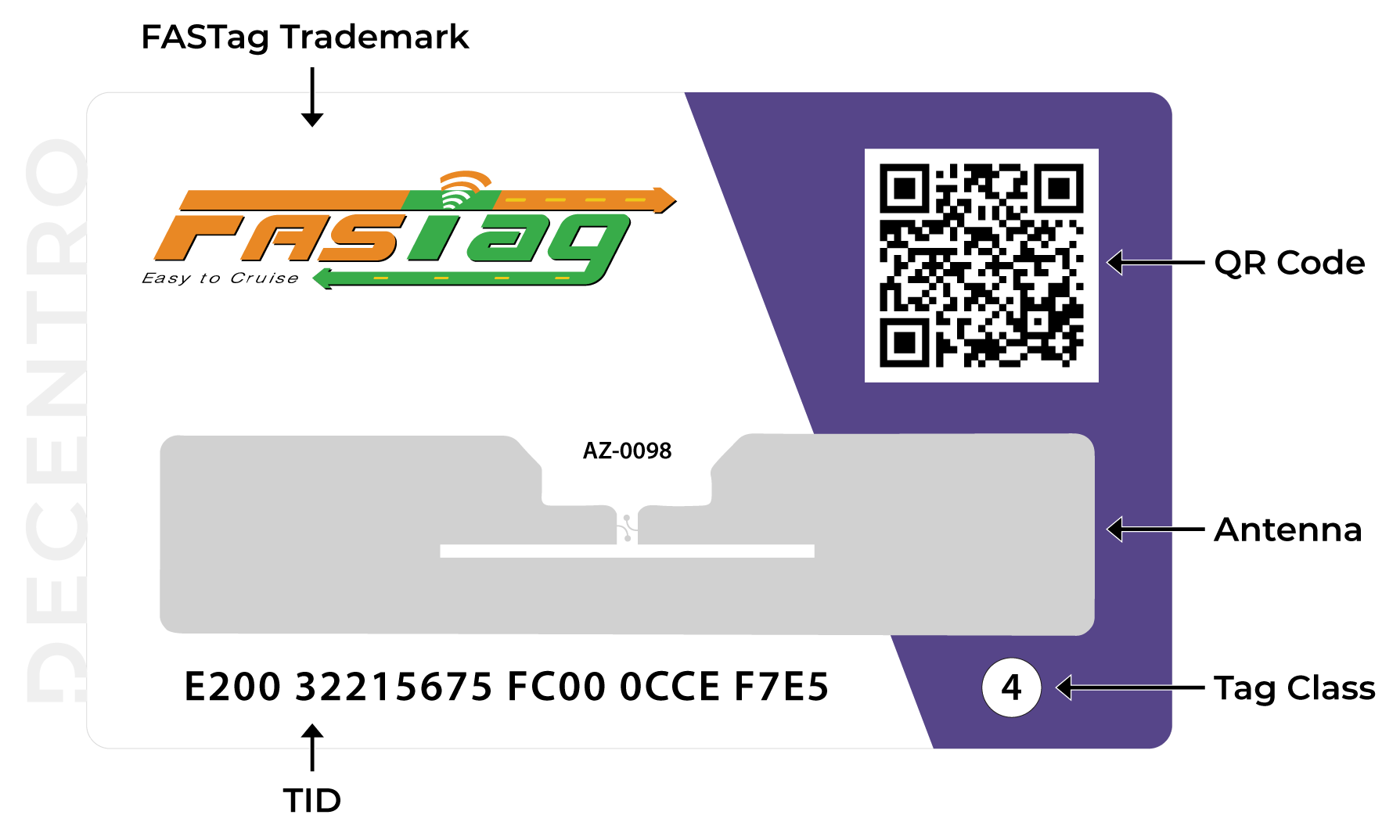 The vehicles have the tag attached to the windshield and as and when they pass through a toll plaza, the amount gets auto-debited from the owner's bank account.
The Ministry of Road Transport and Highways has mandated the usage of FASTag for all vehicles starting February 15, 2021 (at the time of writing this article). Also, a valid FASTag is mandatory while getting new third party vehicle insurance
No more waiting in long queues, fishing for change, losing time, and most importantly patience. The very purpose of installing FASTags is to:
Save time & fuel consumption
Reduce pollution
Minimize human resources employed at the many toll plazas across the country
How Can You Avail FASTag?
The National Highway Authority of India has authorized over 20 banks, 22 to be precise, to issue FASTag to the public. You can approach the branches or avail the online services to collect the same. Some of the banks who provide it include:
ICICI Bank
Yes Bank
HDFC Bank
Axis Bank
Paytm
Airtel
State Bank of India
Federal Bank
South Indian Bank
Punjab National Bank
IndusInd Bank
IDFC Bank
Karur Vysya Bank
EQUITAS Small Finance Bank
Kotak Mahindra Bank
Syndicate Bank
Punjab & Maharashtra Co-op Bank
Saraswat Bank
Fino Payments Bank
City Union Bank
Bank of Baroda
Union Bank
Nagpur Nagarik Sahakari Bank Ltd
Online Platforms such as GooglePay & Amazon provide FASTag as well. In addition, you can visit the NHAI's toll plazas to collect it in person.
Here are some of the documents you could carry with you to buy FASTag for your vehicle.
Proof of Identity
Proof of Address
Vehicle's RC(Registration Certificate)
Passport size photograph
NOTE: You can only use one FASTag per vehicle. If you have more than one vehicle, you'd be required to get separate tags for each vehicle.
Features & Benefits of FASTag for your Operators & Fleet
With over 20,000 toll collection points across the country, you couldn't exactly call the travel-life of fleet operators & drivers exactly breezy. With multiple trips up and down the same routes, and on a daily basis, a wave of change such as FASTag can make life easier. How?
Track Toll Expenses
With multiple vehicles shuttling between cities, it could get a little tricky to account for the toll expense and manage the same. But, with FASTag, this no longer becomes a worry. Get notified whenever a vehicle of yours debits toll money- via SMS in the registered phone number or the email address. In addition, FASTag has a web portal where you can fetch the account statements and monitor expenses.
Convert to Monthly Payments with Ease
You can easily convert the monthly toll and local passes for your fleet service into FASTag. To do so, you can use the web portal and get it rolling!
Leverage Uninterrupted Fleet Service
Imagine the fuel that's wasted and the time that's lost each time your vehicle has to stop at toll collection points. FASTag allows an uninterrupted flow of traffic, decongests the collection points, and allows commuters to transit smoothly.
Utilize Safety Benefits
It doesn't end there. FASTag provides safety benefits to commuters such as emergency road assistance along with accidental death coverage. In this manner, you can ensure the safety and well being of your host of drivers.
Enabling FASTag APIs
Integrations for Fleet Operators, Aggregators, and Platforms
We understand that it's no easy road. The challenges are aplenty while managing fleet operations and we'd like to unburden a major bit and make things easy for you.
Our FASTag APIs are aimed to uncomplicate user management and streamline fleet operations further.
How?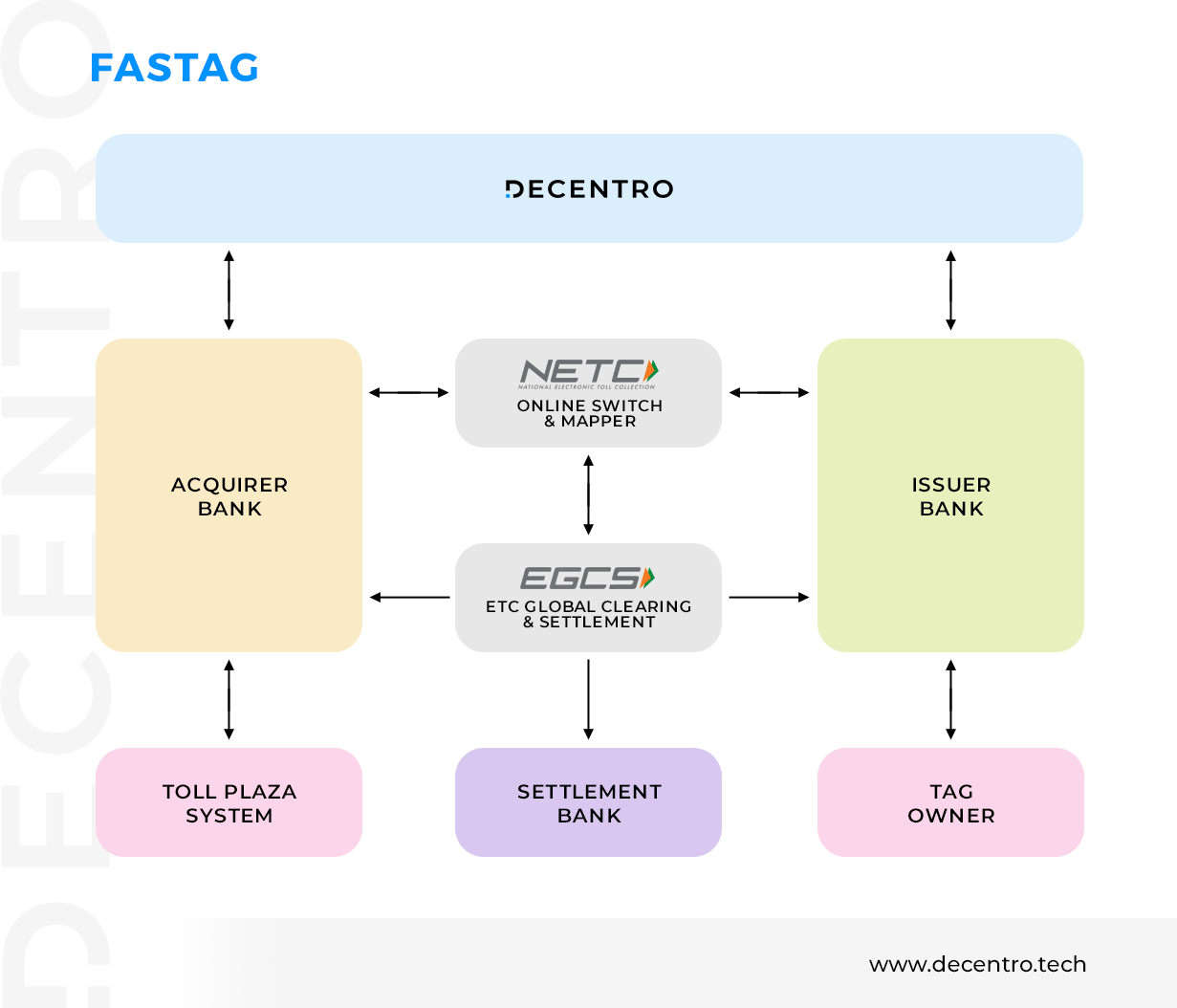 Let's start with fully digital user creation. Our APIs help you to create a user, if not already present in our database, using details such as name, email, address, vehicle number, mobile number, to name a few. Post this, you will be able to verify the user's identity using KYC, and issue the wallet & the tag.
The tag issuance process is entirely digital as well, with an extremely fast response time. And of course, there is a single API that you can integrate to complete the entire issuance process for the FASTag.
In addition, you can fetch the user information and the status of the tag as and when required. If you have any fleet service that's terminating soon, you will be able to deactivate the tag and reactivate it if needed.
Moreover, you can manage payments easily with our APIs; check the balance in the wallet, recharge it as and when the amount is low, get the transaction statements, and even get the recharge status for a particular tag.
Our FASTag module works best when paired with our virtual account/banking infrastructure for seamless wallet & payment operations. Businesses that issue FASTag on our platform have the opportunity to activate an additional revenue stream by helping facilitate these payments.
The list is endless, and so are the possibilities. We'd like to give you an exclusive sneak peek of our FASTag APIs. Just drop us a 'Hey' on hello@decentro.tech or sign up here!
Until we see next time,
Cheers!