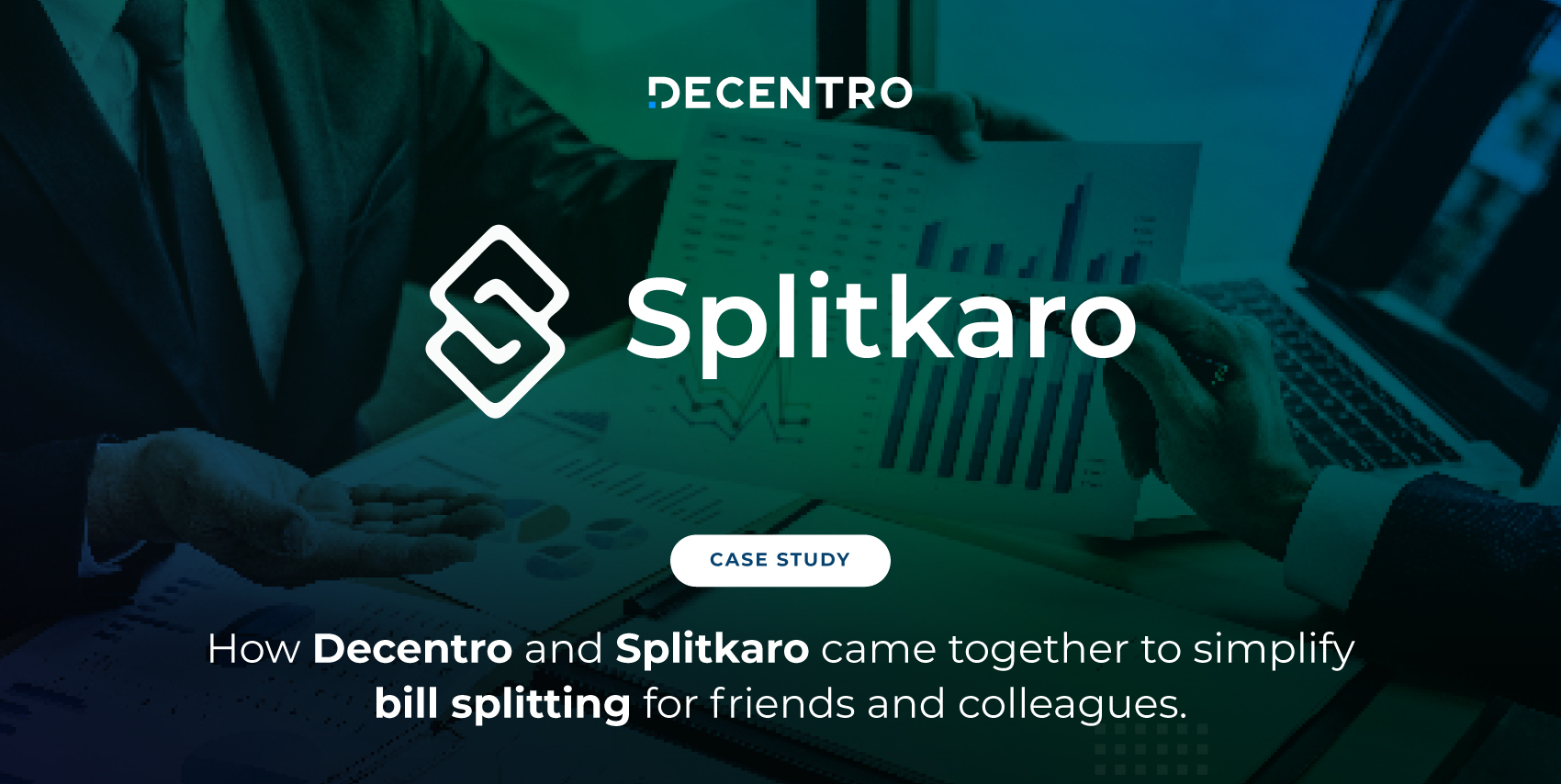 How Decentro and Splitkaro came together to simplify bill splitting for friends and colleagues.
How did Splitkaro, a free bill splitting app, overcome go-to-market, adoption, and user experience challenges?
Jack and Jill went up to a bar to catch up for fun and laughter.
Jack downed a few beers while Jill only sipped soda all evening. The bill came, and Jack suggested splitting the bill evenly; Jill agreed because she wanted to avoid the awkward money conversation.
Jack went home, happy and tipsy, and Jill went grumbling after.
What is Splitkaro?
We've all been the Jacks and Jills at some point or the other, and calculations in bill splitting can be awkward and frustrating.
Splitkaro is a platform precisely built to tackle the problems associated with group spending and payments. It is a free bill splitting app to track, manage and settle shared group expenses amongst friends and flatmates, making splitting bills super easy and fair.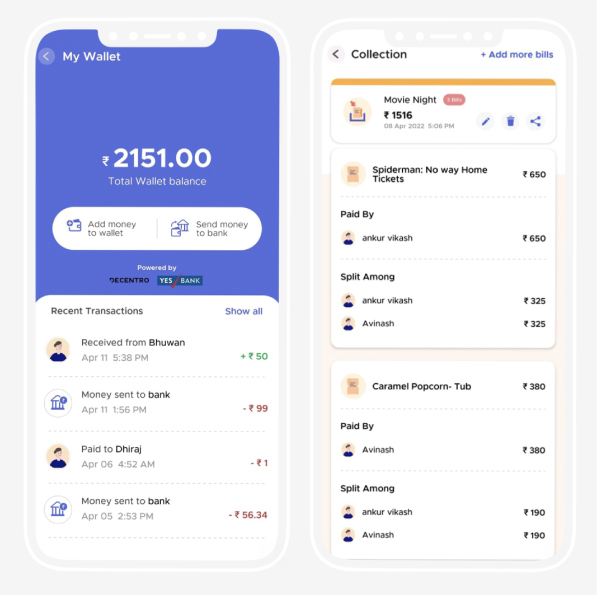 How does Splitkaro work?
Using UPI, Splitkaro enables users to split bills, track and manage group expenses like rent, travel, online food, groceries, subscriptions, etc., with additional features like instant bills, payments, collections & itemized bills split. The app also fetches bills from online stores like Swiggy, Bigbasket, etc., and lets users split bills based on the items proportionately, and not equally. This way, users pay only for the items they have consumed.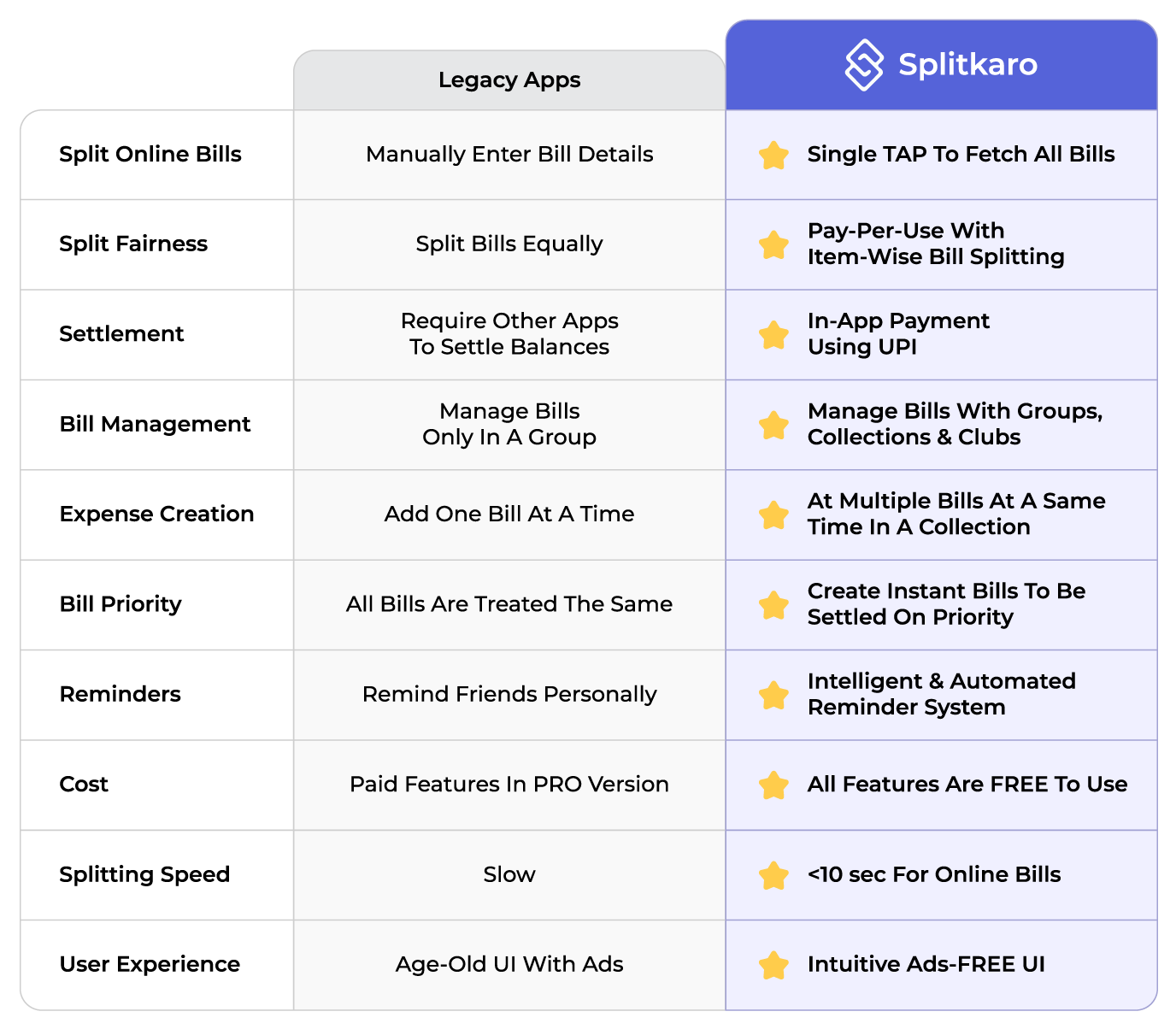 Take Groups, for instance.
Groups, a closed-loop wallet, help maintain a ledger of expenses amongst friends who spend frequently together, on a regular basis. Users can create groups with people they split the most with flatmates, college friends, colleagues, or a partner.
Users can track the expenses, calculate the total spend of the group, and an individual's share. Users can also set reminders for friends to pay their groups balances.
On the other hand, Collection is used to keep bills related to a particular day or event together. It can be added to a group or used outside of it.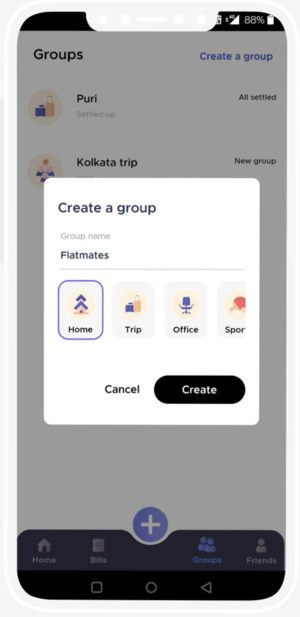 Splitkaro's Key Challenges
Navigating the complex, heavily regulated finance sector and gaining quick access to the market were key challenges that Splitkaro faced.

To manage cash flows and to ensure that settlements between the users were instant, Splitkaro had to integrate with banks, and have control over payments. The integration process was long-drawn, costing a lot of money and effort.
Also, as Splitkaro onboarded more users, the volume of transactions increased rapidly, and became tricky. Subsequently, as the platform would scale further, the Splitkaro team expected the issue to worsen.
They were in need of access to financial services delivered via third-party APIs to offer their customers a better experience, services, and innovation.
How Decentro Empowered Splitkaro
Splitkaro partnered with Decentro to leverage our APIs for collections, virtual accounts, and payout.
Speed of Execution
With Decentro's API banking infrastructure integrated on top of multiple banks, Splitkaro's integration timelines were drastically reduced. As compared to spending 6-9 months with a bank to get streamlined API-driven solutions, Splitkaro was able to integrate and hit the market in a matter of 4 weeks with their app!
Virtual Accounts for Collections and Payout
Each user had a virtual account into which they loaded money using UPI or bank transfers. These virtual accounts were set-up on Splitkaro''s business account, making payout, and collections effortless. Additionally, Splitkaro was able to make payment reconciliation real-time, and automated. Besides, each virtual account is associated with a UPI ID which can be customized & white-labeled.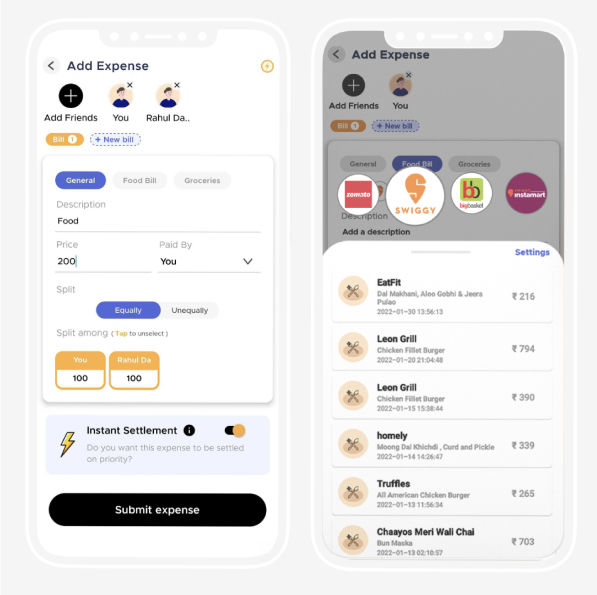 The Outcome
A faster, smoother and a highly flexible payment experience
Splitkaro's go-to-market timelines were reduced by 50%, after resolving banking integration challenges.
Fastest API response times within a few hundred milliseconds
Instant payment settlements
Real-time and automated payment reconciliation
Single endpoint for multiple integrations
Multi-channel payment collections via UPI, QR codes, RTGS, IMPS, NEFT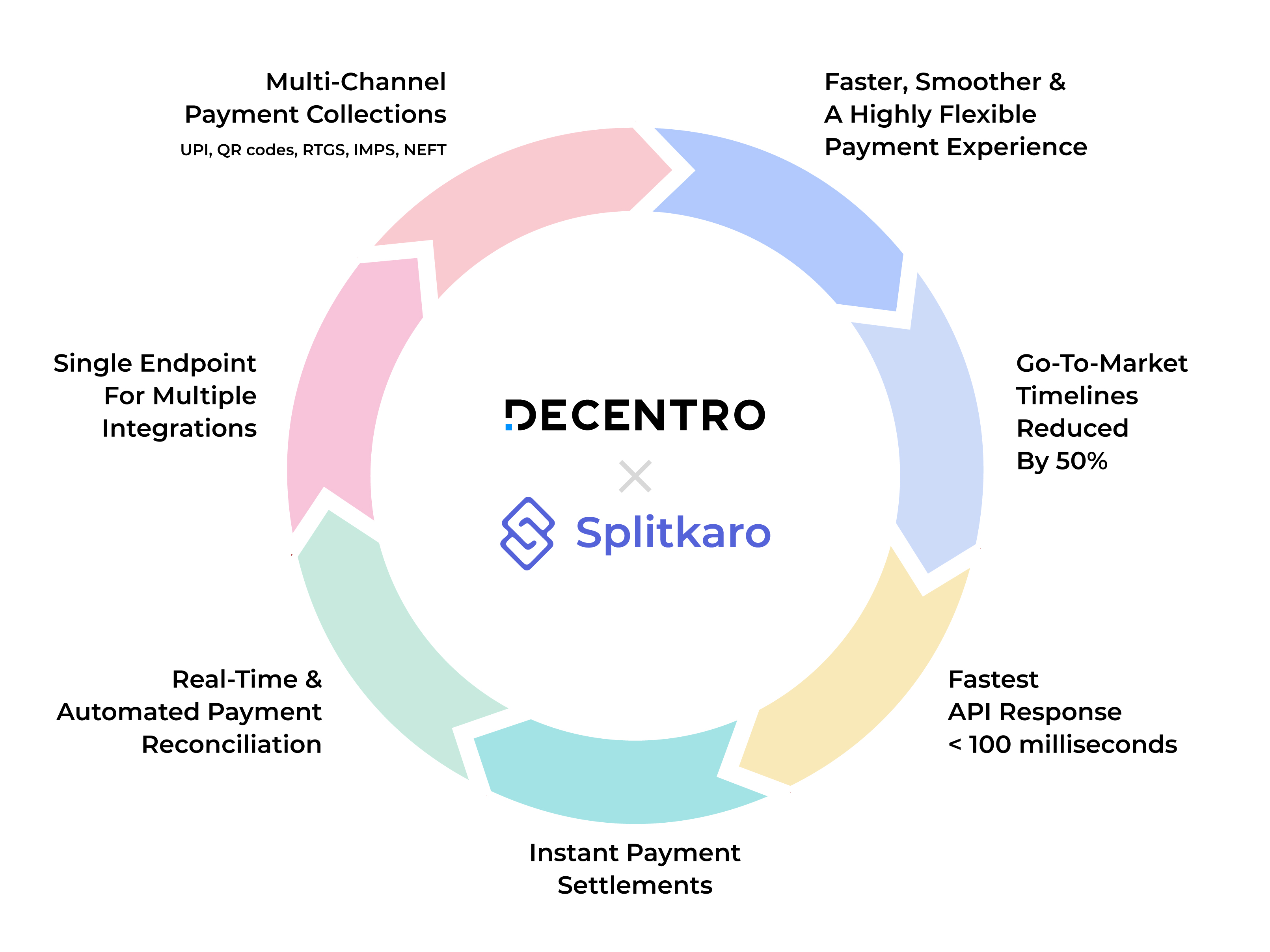 "In Splitkaro's vision to transform how people spend together, a secure and reliable digital payment system was at the core. We wanted to go beyond traditional P2P payments and were looking for a solution which did not require us to reinvent the wheel but rather allowed us to focus on building the differentiators. Being an early stage startup, we trusted another emerging startup and so far it's going great. Decentro's API banking software platform helped us go-live quickly and in a hassle free way."

Bhuwan Bharat – Founder, Splitkaro
If you are looking to solve a financial challenge and overcome it as Splitkaro did, our doors are open for you at hello@decentro.tech.
We'll make it easy for you.
Until we meet you again with yet another success story.
Cheers!