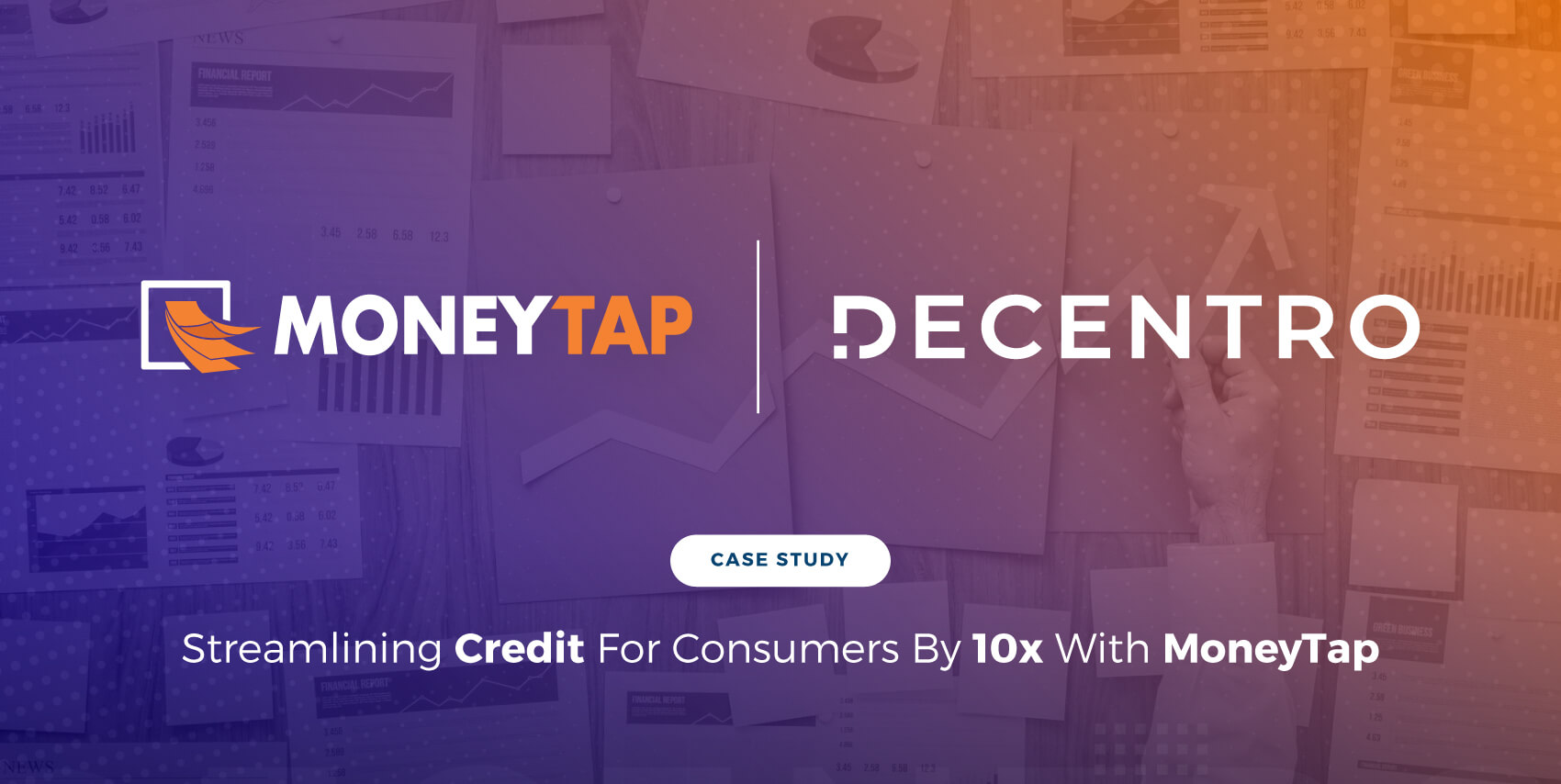 Streamlining Credit For Consumers By 10x With MoneyTap
Do you know how the country's largest consumer lending platform, MoneyTap, streamlined the credit process by 10X? Find out!
2000-3000 BC. Ancient Greece, Rome, Mesopotamia.
The roots of lending & loans in exchange for collateral took roots from these places thousands of years ago. Over the centuries, rice grains & sacks of crops were replaced with much more valuable assets such as real estate property.
Fast forward to the 21st century, technology powers the finest solutions not just in lending but also in the entire fintech & banking umbrella as such. Don't believe us? Take a look at this graph on digital lending.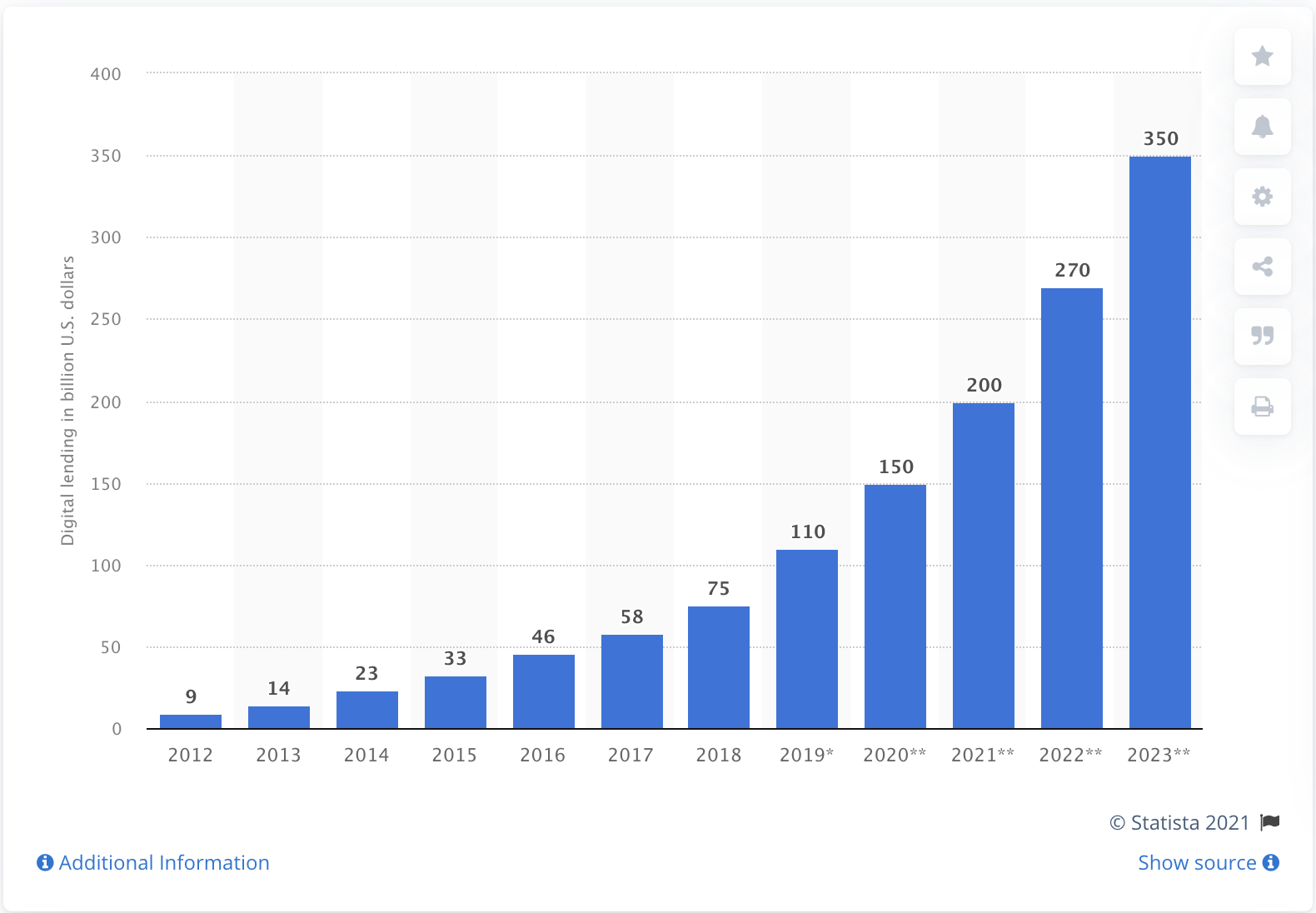 Statista tells us how the digital lending ecosystem would look in 2023- worth a whopping USD 350 billion! The very proof that this is a sector that has so much potential to tap into!
Today, let's talk about MoneyTap, a platform that has revolutionized consumer lending in India and facilitates credit to those in need within days.
What is MoneyTap?
MoneyTap is an online platform that facilitates a personal line of credit for individuals and enables them to secure credit & funds quickly.
Procuring credit is not easy in the Indian lending ecosystem. The strict guidelines and long processes make the user undergo multiple steps to establish credibility & creditworthiness before getting a loan sanctioned.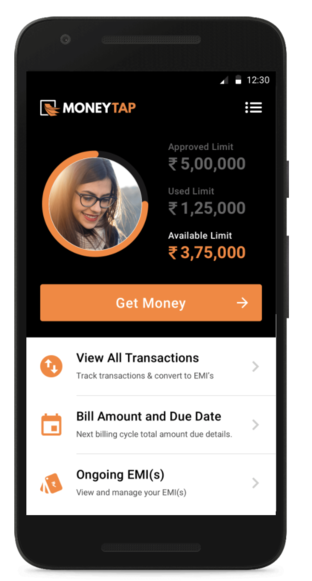 MoneyTap envisions resolving this challenge, simplifying consumer lending, and providing a seamless way for any individual to access credit for day-to-day needs. Consequently, as a customer, you can apply for credit as low as ₹3,000 or as high as your entire credit limit(based on the registered bank account).
So, how does MoneyTap work?
The platform offers a transparent interest policy where users are charged the credit interest only after drawing the money. Moreover, there aren't any hidden charges present either. The platform provides a pre-approved credit limit to a user at first followed by the KYC verification process. After this process, it runs the requirement with multiple banks, saving the consumer much time & energy.
Furthermore, the users get credit after a match is made, as quickly as within a day. The user needs to pay interest only on the amount they draw.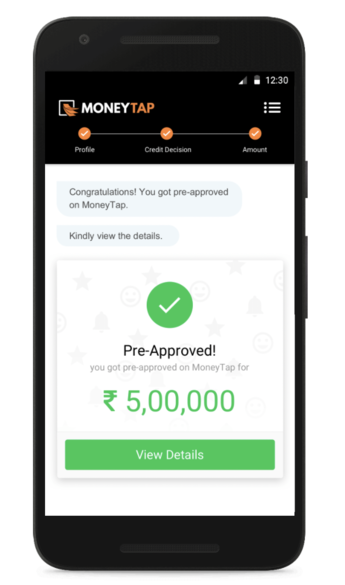 Yep, you got it right. MoneyTap simplifies consumer credit in a way that will be a benchmark for future fintechs. Not just simplification, the sheer speed at which it ensures an individual can apply, clear, and avail a loan!
How Does MoneyTap Leverage Banking APIs?
Needless to say, while dealing with credit, background checks on users are crucial for any lending platform. The creditworthiness of an individual helps the platform to provide them an eligible limit after consulting with banks.
With Decentro's banking APIs, MoneyTap resolved this issue without breaking a sweat. With access to various data points such as PAN, Aadhaar, Driving License, Voter ID, and more, MoneyTap onboards users in real-time and automates the KYC process once and for all.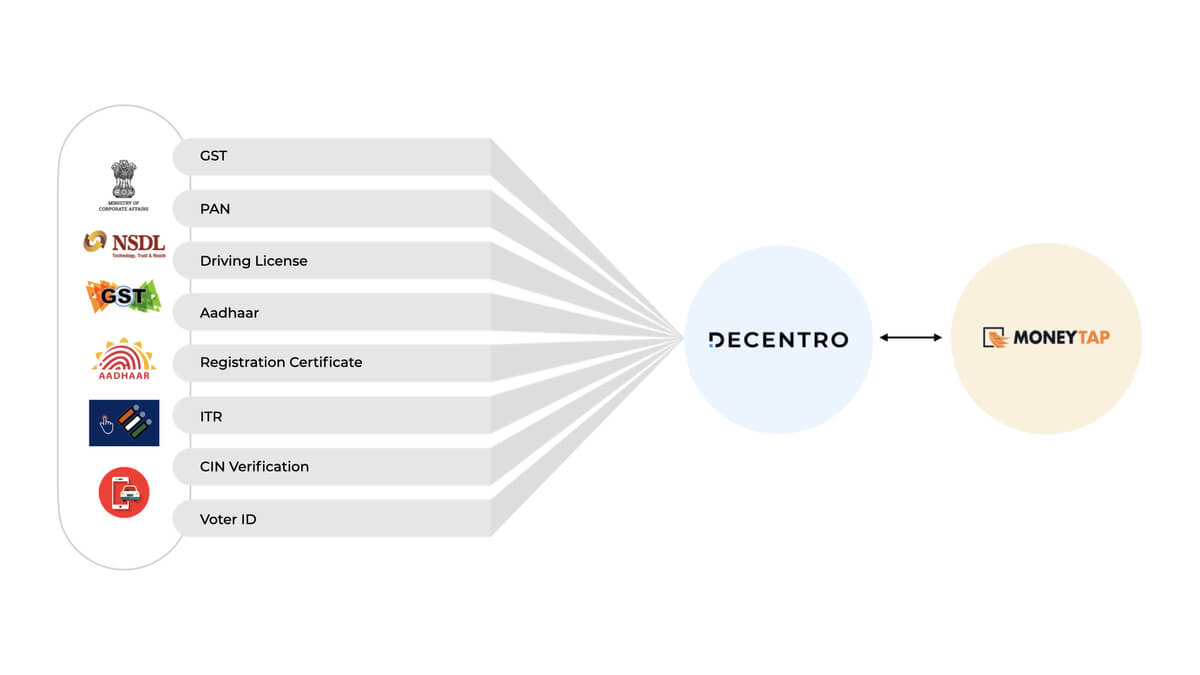 In this manner, when a user enters their details during the process, Decentro's APIs run checks in the backend and render all relevant details for MoneyTap to access and evaluate.
The single API endpoint for multiple documents makes it easy for platforms like MoneyTap to integrate once and launch faster- 10X, to be precise. Furthermore, Decentro's Credit Score APIs can enable any platform to get instant access to the credit history of a user and simplify the process further.
What are the Key Outcomes?
With Decentro's APIs, MoneyTap ensures a superior onboarding experience to their users and helps them procure credit without waiting for ages. Let's see the different outcomes for MoneyTap.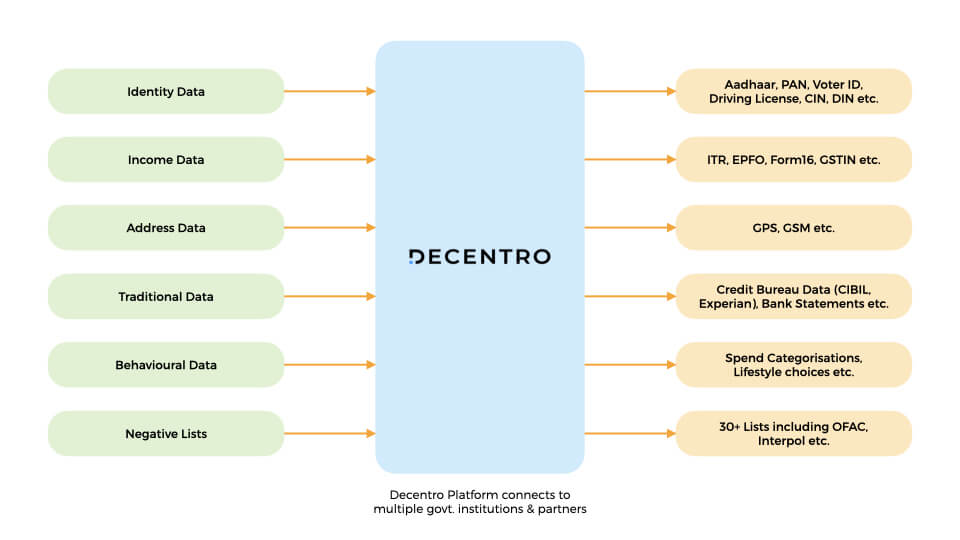 Reduction in the customer onboarding time by up to 95%.
A reliant KYC onboarding process that's fully automated and is in real-time.
Load balancing feature to leverage that handles any spike in volume. MoneyTap at present seamlessly handles over 20,000 KYC validations every day with us without any breaks or delays.
Establish an uninterrupted workflow in the backend using multiple network sources that reroute traffic if & when one faces downtime.
Utilize multi-channel customer support for any queries, resolution, or expansion.
Employ robust KYC APIs with response times of a few hundred milliseconds and 99.9% uptime.
Anuj Kacker, Co-founder, MoneyTap & Freo said,
"Consumer onboarding plays a crucial role in offering digital credit & lending. Together with Decentro, we aim to establish an uninterrupted workflow. Decentro's flexible and scalable APIs allow us to transform our consumer experience and also unlock many new opportunities to thrive in the neo-banking & lending space."

Anuj Kacker, Co-founder, Money Tap & Freo
On a Concluding Note
It's with a lot of happiness that we joined hands with MoneyTap, and we're super stoked to see the impact it has on thousands of persons who otherwise struggle to get credit.
Similarly, with much excitement,t we look forward to Freo, India's first credit-led neobank, by MoneyTap. For those of you yet to know more about Freo, it's the child company of MoneyTap that gives all customers the opportunity to avail more banking services, get credit, and utilize their capital better, all in a neobanking-single-stop.
Along with MoneyTap, we've enabled many customers, such as FamPay, OkCredit, KUWY, to verify the background of their customers thoroughly before bringing them on board.
P.S. Our CKYC APIs can help your company fetch the latest signed and attested KYC documents stored at the central repository with the government by banks and financial institutions.
To put things into perspective, in just a matter of two years, our KYC stack has been churning solid numbers.
With over 400+ Identity validations, 250+ Image recognitions, and 300+ Repository fetches happening via Decentro's KYC stack per hour, we're more than equipped to enable your verification and validation journey.
Is your business looking for a comprehensive background verification platform at a fraction of the cost? And doesn't it come with the baggage of legacy financial institutions?
Yes? Looks like we should have a virtual chat over a cup of coffee! We're a ping away at hello@decentro.tech to walk you through how exactly you can achieve it.
Just like MoneyTap did!
Until we see you next time with another story.
Cheers!