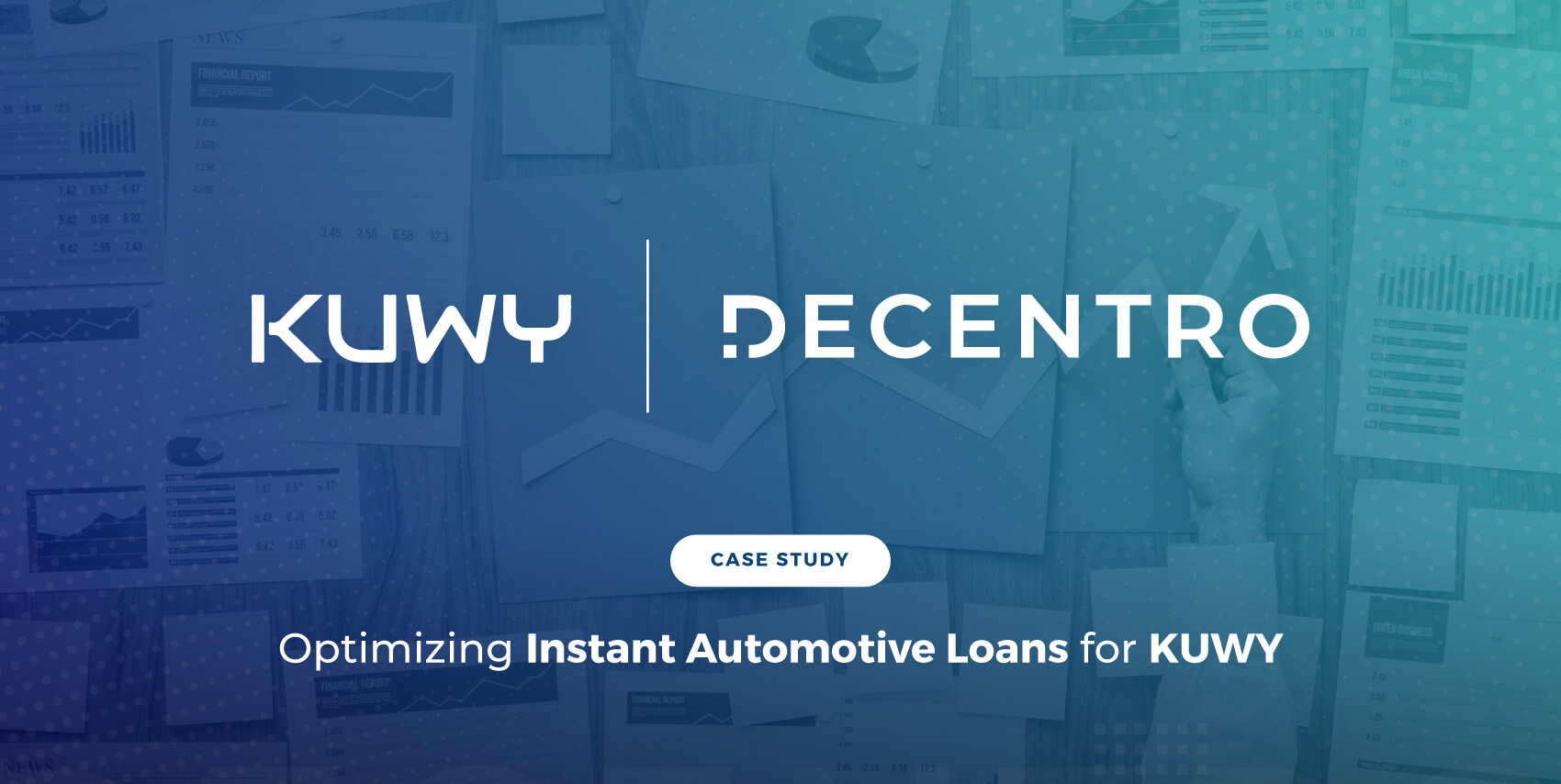 How KUWY Optimized Instant Automotive Loans with Decentro
How did KUWY, a digital lending platform for automotive loans, overcome lending & user verification challenges?
It goes without saying that majority of us must have dreamt of owning a car, especially after our bank accounts started the 'ka-ching' with salaries.
Maybe it could be a brand new car, or it could be a second-hand gig. Perhaps it could be a sleek sedan, or it could be a cozy hatchback.
Realizing that hopes come in all shapes & sizes, a platform set out to revolutionize automotive loans for second-hand cars and connect a borrower with the right lender.
KUWY is an automotive instant lending fintech platform that simplifies vehicle loans by enabling end-to-end digital loan approvals, processing, and disbursals.
How Does KUWY Work?
KUWY works on loan forecast tools, along with scoring algorithms, to profile a customer's automotive loan requirement and predict the loan bracket they are eligible for.
The platform uses Artificial-Intelligence-based algorithms for lender selection(LSA) and streamlines a fully automated profile-based offering to consumers. Likewise, KUWY employs machine learning to run loan approval forecasts based on customer profiles.
In essence, a customer is matched with a lender based on their vehicle preference, profile, loan eligibility, and ability for repayments. Instant loan approvals are one of the best aspects of being a part of KUWY's network for your automotive dreams. In addition, lenders get a same-day disbursal, one of the fastest turnaround times in the industry.
In this manner, the platform facilitates the resale & financing of cars, by blending the latest technology into their financial offerings.
What were KUWY's Key Challenges?
KUWY brought together people who require loans to people who have surplus funds with them and are ready to invest.
While a lender extends a loan, it is important to ensure that the borrower has the capacity to repay it. As a lending & disbursal facilitator, KUWY performed extensive background checks on consumers to check their eligibility criteria. In the same manner, It was necessary to run checks to ensure that the vehicle under question doesn't pose any red flags.
To decide whether a vehicle is in suitable condition for sale, to ensure it has no pending cases or ownership disputes, KUWY has to run in-depth background verifications. Performing these checks at high-volume and when the company scales was indeed a challenge, but one with an attainable solution.
This is where KUWY joined hands with Decentro!
How Decentro Enabled KUWY
Decentro's KYC APIs enabled KUWY to conduct background checks on vehicles using:
Driving License
RC or registration certificate
When a user enters the vehicle details in the KUWY app, the APIs for KYC run checks and return the used car's complete details. Using this data, the platform gets to know about –
Owner's details & background,
Year of make for the car,
Car's history (whether it's getting sold for a second or third time), and much more.

And all this under one roof, and via a single unified endpoint.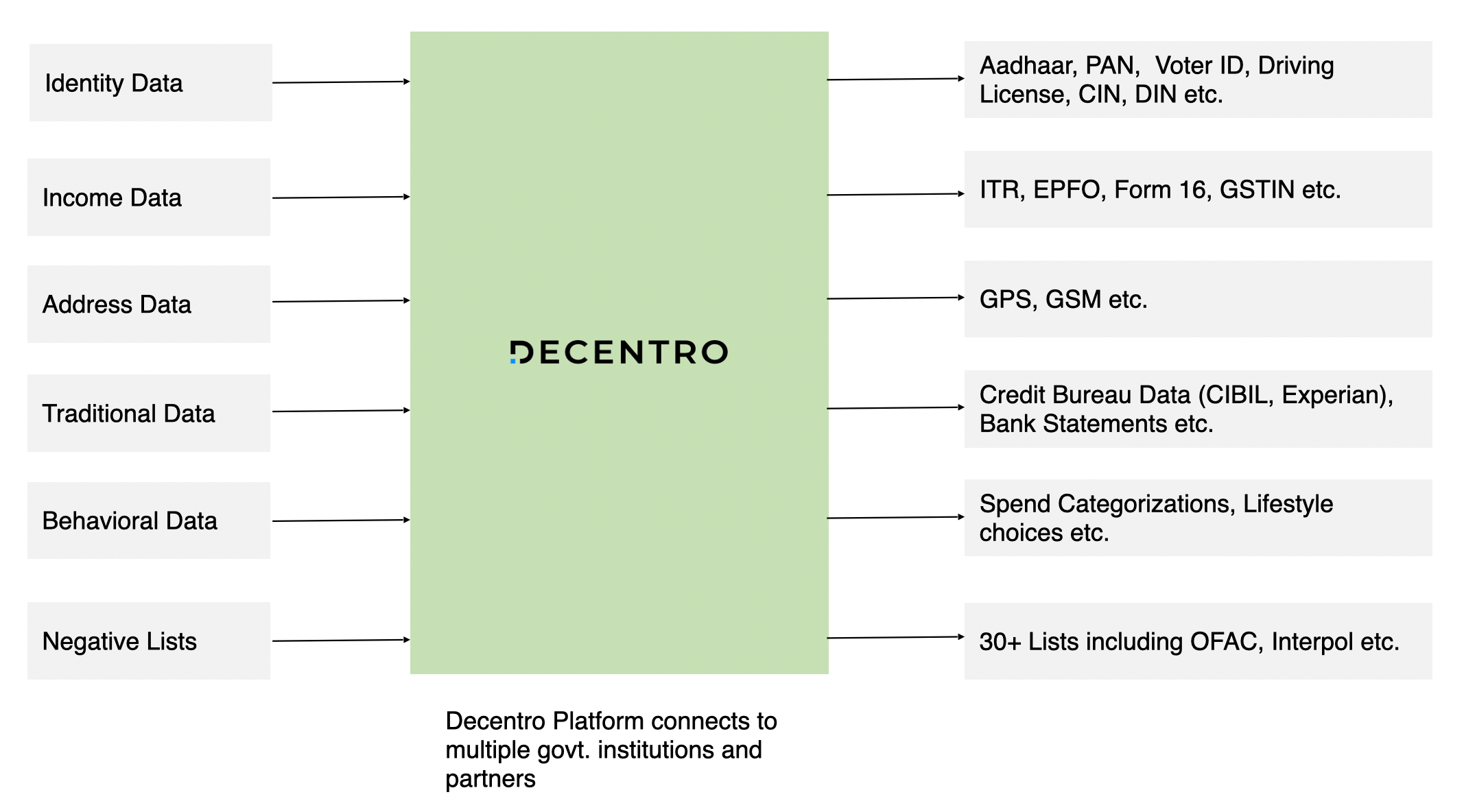 As a result, KUWY saves critical hours that could otherwise be spent in cross-checking & verifying buyers, sellers, and vehicles.
What were the Key Wins for KUWY?
After integrating with Decentro's KYC module, KUWY has:
A single endpoint for multiple checks
API response times of a few hundred milliseconds
Automating vehicle background verification & onboarding users in real-time
Load balancing that handles spikes in volume
Multiple network sources to re-route traffic in case one faces downtime
Multi-channel customer support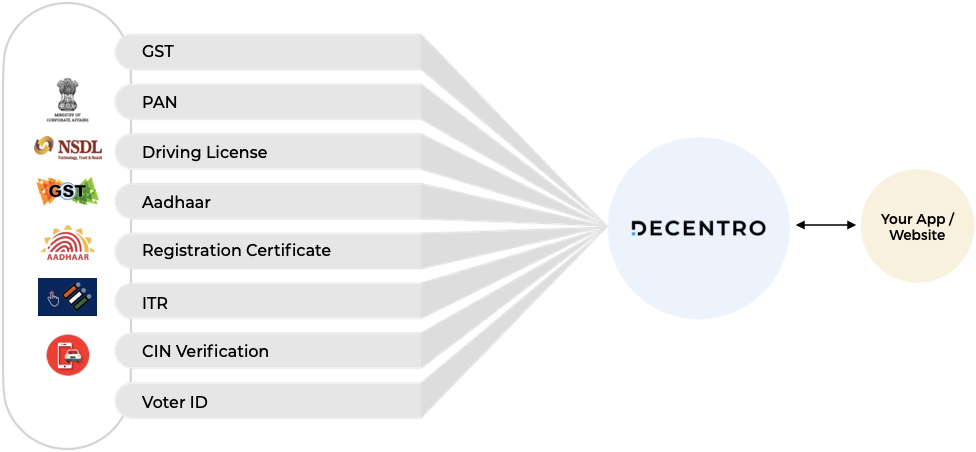 Our KYC module has enabled KUWY to verify a vehicle before admitting it to their extensive network of buyers & lenders.
Like KUWY, we've helped our customers, such as FamPay, Zoozle, Gromo, to solve their financial integration challenges and launch solutions faster with reduced timelines.
Is your business on the lookout for solving a challenge as KUWY did? We're all ears.
Not just KYC, you can browse through our other offerings such as virtual accounts, business banking, lending & disbursals, AML & compliance to get a bird's view.
We're a chat away. Feel free to drop us a 'Hey' at hello@decentro.tech.
Cheers!