"Four in five youths in the US failed a financial literacy quiz."

FINRA Investor Education Foundation Reports
FINRA accumulated a report on American youth's financial literacy, and these are the numbers.
Shocked?
While we mug up theorems and waltz through school & college, how adept are we at learning things that could be essentially counted as life skills?
Financial literacy is one such; no surprises there! In most countries, this comes only when you start 'adulting' or living life on your own.
Breaking this stereotype and allowing teenagers to take charge of their finances is the young & vibrant startup FamPay, the country's first exclusive card and UPI for teenagers, managed by parents. Learning money management is not just for adults now, thanks to FamPay!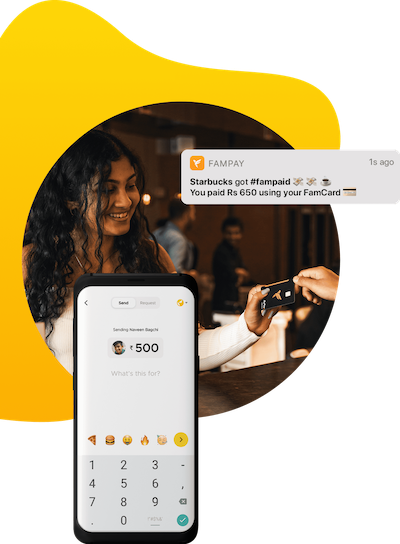 How does FamPay Work?
FamPay works with parents & teenagers and issues a card called FamCard, which kids can use under their parents' supervision. The card works like a prepaid instrument, with a wallet that can be loaded with money.
FamCard is numberless and has all essential information such as CVV hidden within, offering twice the security in case of a theft. Parents can add money in the wallet and monitor the spending of their children.
Having end-to-end secured & encrypted systems, FamPay never compromises on security. Payments are guarded with Face ID and fingerprint locks.
FamPay's Key Challenges
To use the prepaid FamCard, it was essential for teens to verify themselves first and then their parents through KYC or Know your customer. However, verification was not just challenging but time-consuming as well.

FamPay wanted to optimize its KYC process to onboard teens & their parents. Above all, since the holders of the FamCard were teenagers, it was crucial to ensure there was no scope of an error when it comes to fraud prevention. Any & all measures must be in place to ensure the card reaches the right hands and doesn't fall into the wrong ones.
Being a category leader that moves fast, FamPay was clear on what they wanted- easy to consume and developer-friendly APIs that will optimize identity workflows and very transparent and competitive pricing.
Enter, Decentro!
How Decentro Helped FamPay
Decentro's KYC module helped FamPay to onboard parents & teens and carry out comprehensive identity checks. FamPay managed Aadhaar-based KYC verification at their end.
However, in cases where the parent/teen faced any issue in completing this process, they could proceed to complete KYC by verifying their other IDs with address proof. For instance,
PAN
Voter ID
Driving License
As they entered the details via the FamPay app, Decentro's API performed the check, in the backend and verified it.
What were FamPay's Key Wins?
Some of the key benefits FamPay is offered after integrating with Decentro include:
A single API endpoint that covers multiple IDs
Automating KYC onboarding process
Load balancing that handled spikes in volume
Multiple network sources to re-route traffic in case one faces downtime
Multi-channel customer support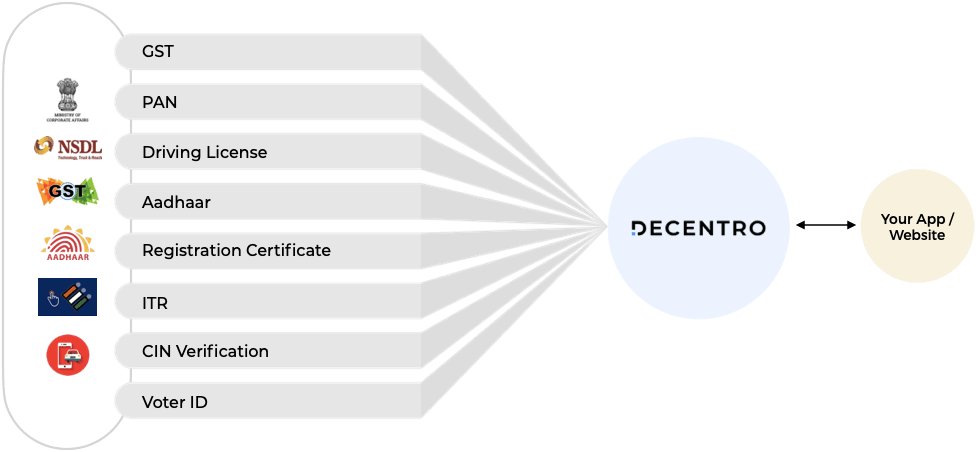 And, that's exactly what our modular products are here for! We have solved the business challenge for FamPay using the KYC module, and have extended the same for our customers Zoozle & Gromo along with other API solutions.
Along with KYC, we help our customers solve pain points related to payments using virtual accounts, business banking, lending, AML & compliance, and payments.
If your business is trying to solve a financial challenge and overcome it as FamPay did, feel free to drop us an email at hello@decentro.tech.
It's not that hard. We'll help you make it easy.
As easy as it should be.
Cheers!