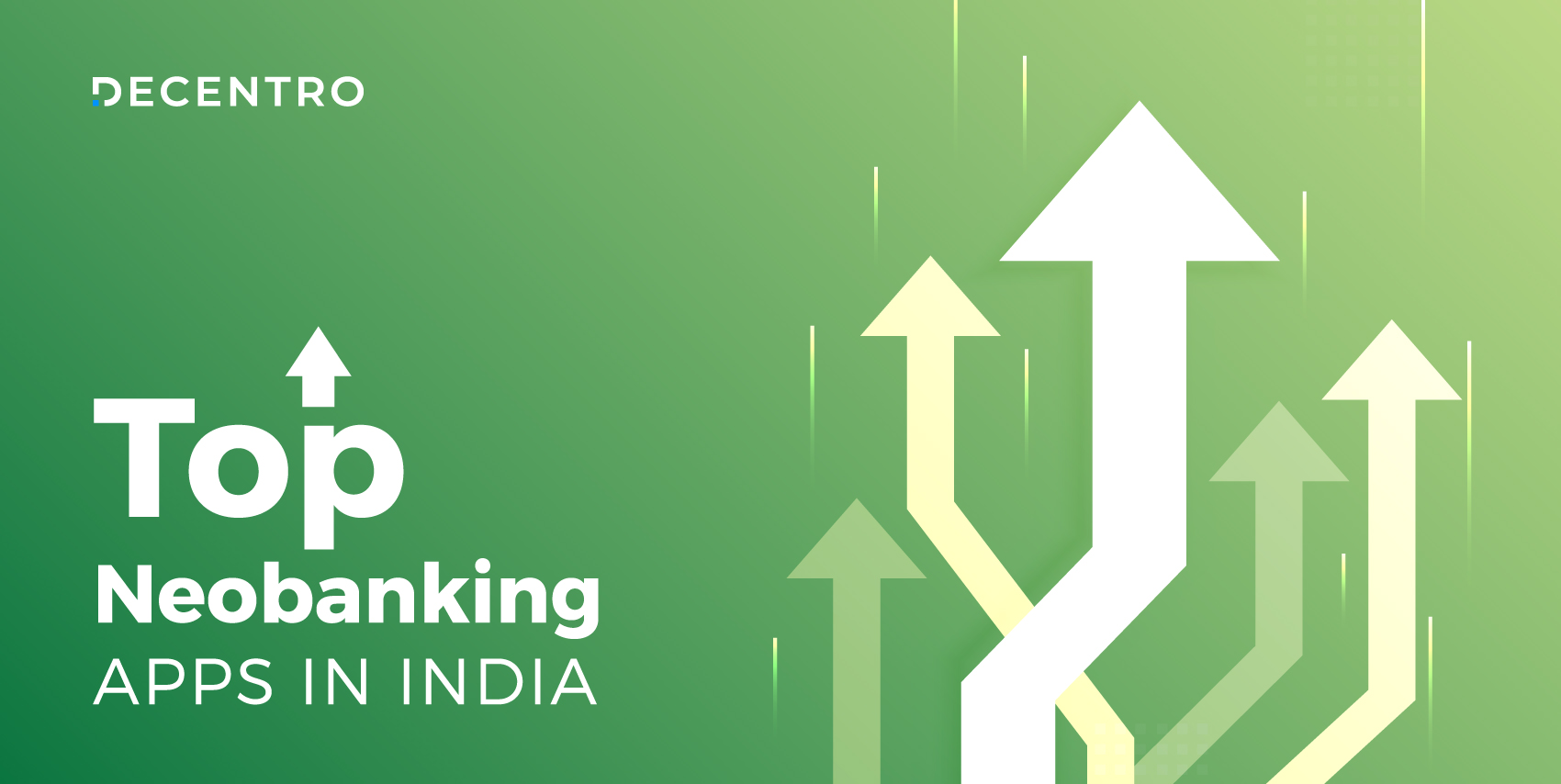 21 Top (& Upcoming) Neobanking Apps in India for 2023
The neobanking space is witnessing groundbreaking traction. Here are the top & upcoming 21 neobanks in 2023!
Can you imagine a bank that exists just virtually? Now, probably yes! But a couple of years ago? Hardly!
Most users had a bewildered expression as they came across a neobank(or challenger banks as they are called) that was available at their fingertips- no more long queues and long waits!
According to Zion Market Research, the global neobank market was worth $18.6 billion in 2018 and is expected to accelerate at a CAGR of ~46.5% between 2019-2026, generating ~ $ 394.6 billion by 2026!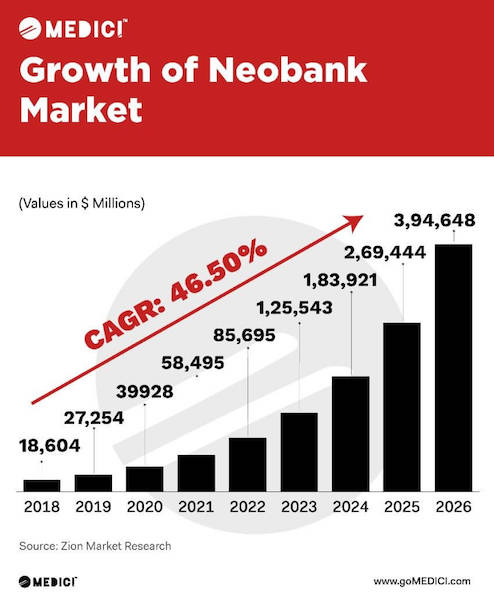 The Indian market, being the upcoming fintech & banking hotspot, is not far behind either. Today, let's take a look at some of the top & upcoming neobanking apps for 2022!
What are Neobanks?
In short, neobanking refers to the new-age banking, or how the future of this industry is shaping up. In other words,
Neobanking is an alternate banking experience where all the services provided by the bank are virtual, right from customer onboarding, to availing the simplest banking services. A neobank has no physical existence and operates entirely online.
Neobanks come with a host of benefits, with customer experience taking the limelight. It's no secret that you, me, and everyone else dread that visit to the bank for anything big or small. While modern banks have come a long way in providing a great experience for their customers, there are still gaps, especially in business banking.
This brings us to the blog today- the top & upcoming neobanks in India curated for 2022!
P.S. We aren't ranking these neobanking apps, just curating the list for you! 🙂 We do understand that this isn't an all-encompassing list of neobanks in India. So, stay tuned, we'll keep updating this list with more players in the future!
Let's dive deep, then!
List of Popular Consumer-centric Neobanks
Let's first take a look at the best consumer-centric neobanking apps in the country in 2022.
FamPay
FamPay is the country's first neobanking app for teenagers. This neobank facilitates payments for teens under the supervision of their parents. A numberless card that is secure, FamCard is co-branded with IDFC First Bank.
FamPay enables simple payments across different categories across platforms such as Amazon, Netflix, Zomato, Swiggy, and more.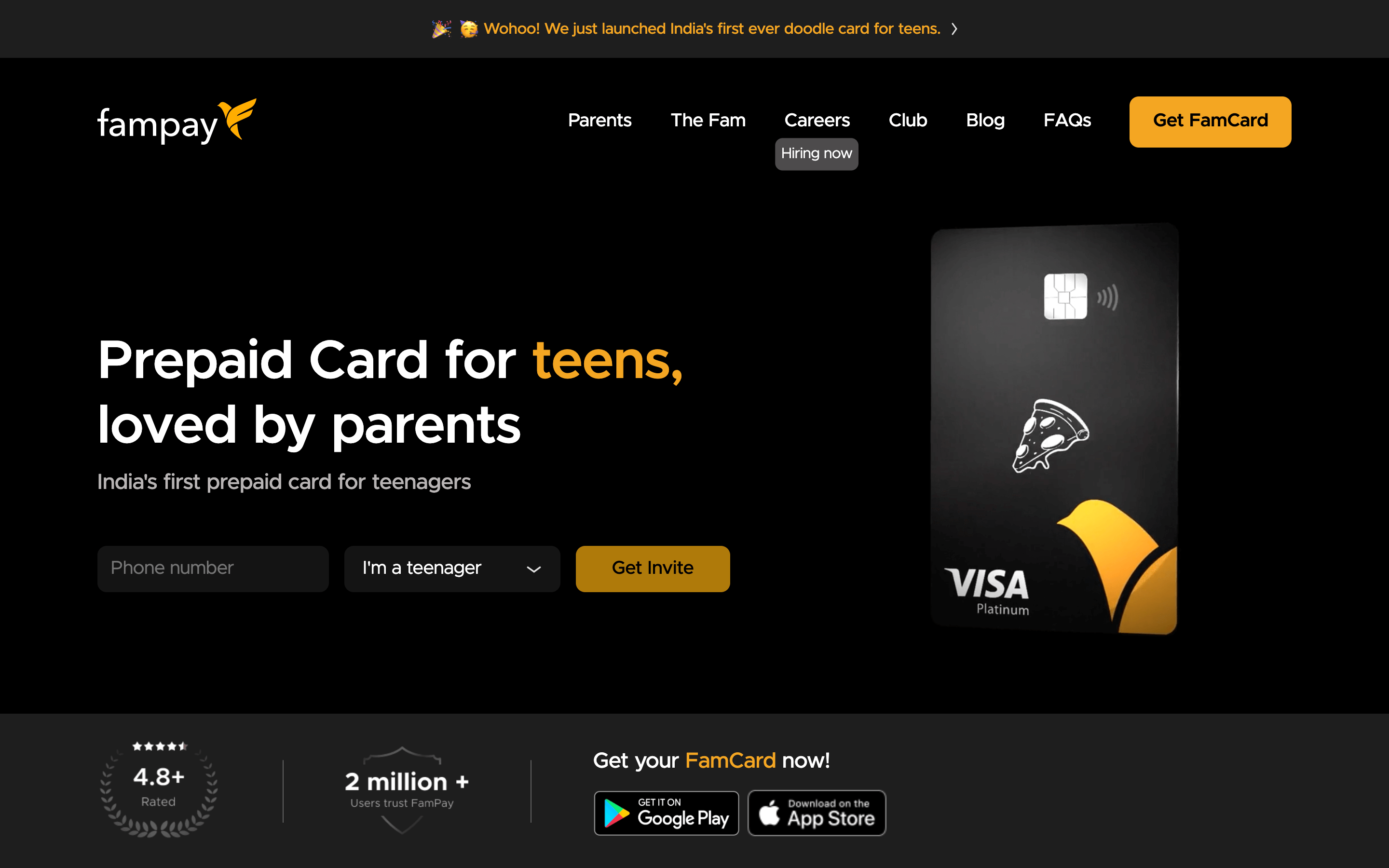 FamPay's mission is to empower teens to start financial independence right from a young age and enable them to make responsible decisions when it comes to money & spending. The neobank currently has crossed over 2 million users.
When we had a chat with Kush Taneja, Founder at FamPay, here's what he has to say about revolutionizing the untapped teenage demographic!
"Tapping into a brand new user segment, FamPay is India's first neo-bank for teens. We aim to empower teens to become financially independent and literate. Our products – the FamPay App & pre-paid card – allow teens to make online and offline payments with seamless ease."

"With a user-first approach, we are closely connected with our teen community and are rapidly evolving to better suit what they are most excited about while keeping in mind our key goal of making them financially independent."

"Our flagship product the FamCard, India's first numberless card is the most rewarding, sleek, and secure card in the market for teens. Being extremely stylish and personalized, teens are excited to have their own FamCards and it is trusted by parents for its unique security features."

"With around 40% of the Indian population being below 18, every year millions of new teenagers will start using their first smartphone and FamPay envisions becoming their go-to brand. By connecting with them young, we are building an early relationship with the future adults most brands eventually want to tap, making FamPay the gateway for brands to target GenZ."

Kush Taneja, Founder at FamPay
Pricing: The physical FamCard Me is priced at ₹999, whereas the FamCard is priced at ₹499. Do check out for special offers and discounts for the prices could vary. On the other hand, the virtual FamCard is absolutely free!
Atlantis(Neo-bank)
Atlantis is a Singapore-based fintech dedicated to serving consumers & SMBs both in India and Southeast Asia.
They have launched Neo-Bank in India to enable customers to spend, save, invest, and control their entire financial life, all in one place.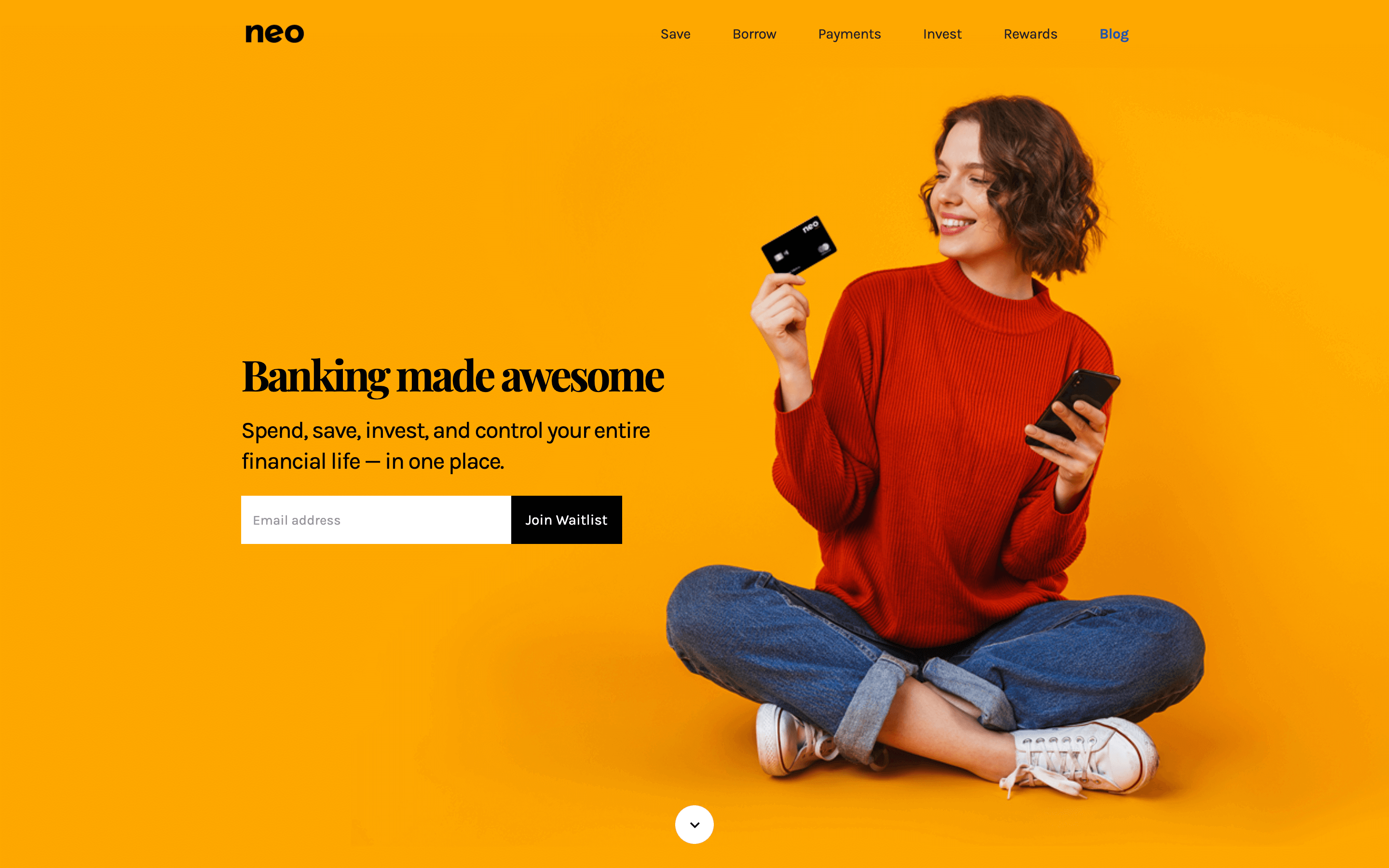 This neobank offers a current account 'Smart' & savings account 'Stash' to empower customers to check balance, simplify payments, and transact easily. In addition, users can earn rewards on the app for purchases- be it for e-commerce, fitness, or personal care!
When we had a quick chat with Gaurav S, Founder & CEO at Atlantis, here's what he has to say about making banking 'awesome!'
"At NEO, we are building a digital bank for the digital generation. A financial operating center for the digital generation around savings, credit, investments, commerce, loyalty, community etc."

"Banking and FinTech solutions are fragmented. In 5-10 years people will control their financial lives in one place. The FinTech market, born as a disruptor, is beginning to mature and enter into a period of rapid 're-bundling'. The second-order effect is multifactorial by nature."

"We are using technology to create financial services that are truly aligned with the best interests of consumers. The Future of Fintech is not about selling more financial products. The Future of Fintech is about the financial-wellness of the customers. With NEO our mission is to help 10 million millennials achieve financial freedom in the new decade."

Gaurav S, CEO & Founder at Atlantis
The app combines the products with an intuitive interface and algorithms to automate a customer's financials smartly! Neat! 💯
Akudo
Akudo, which means 'Peaceful Wealth,' is the country's first learning-focused neobank for teens. The neobanking app caters to the young demographic and marches forward to empower teens with financial independence.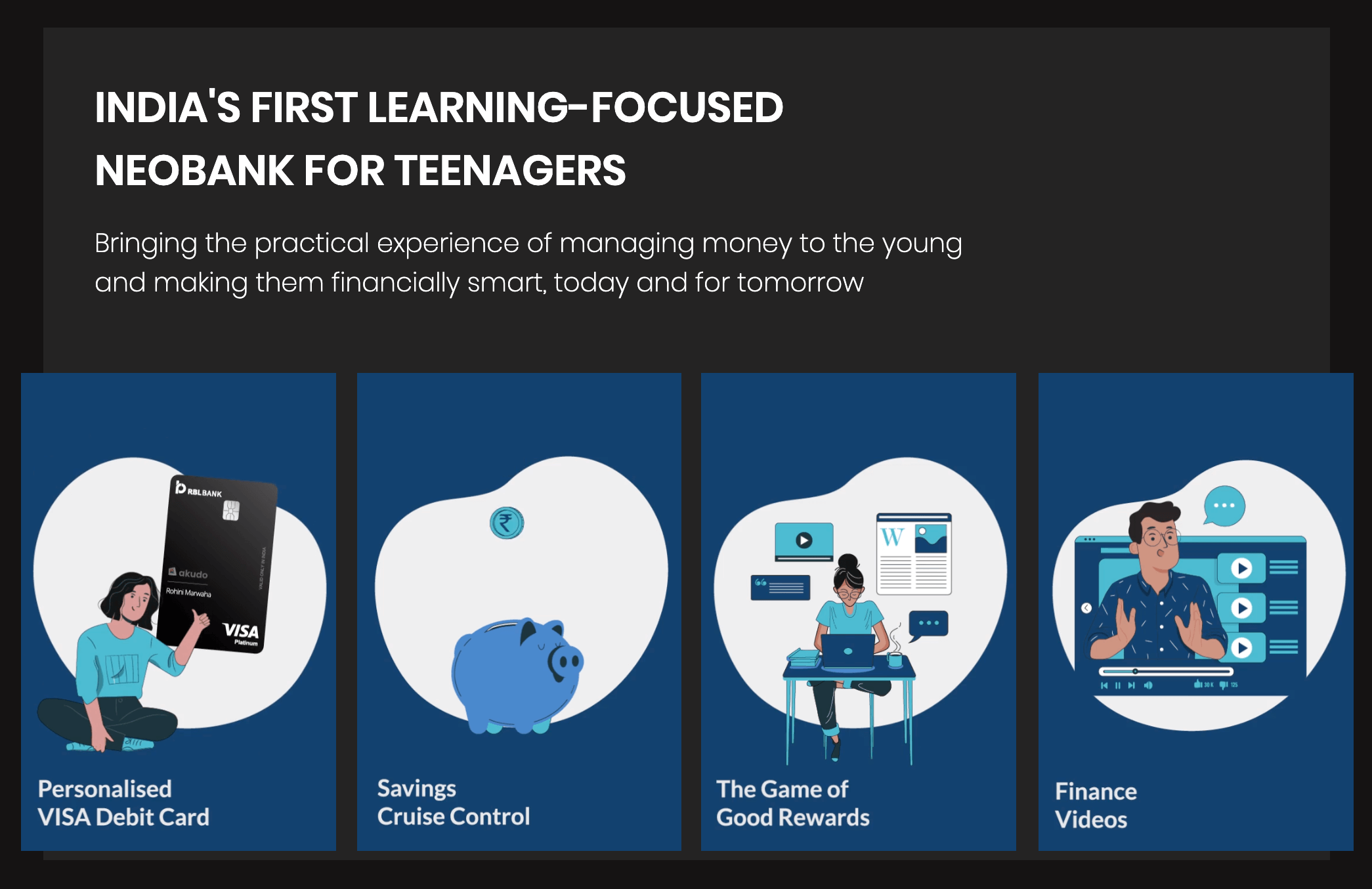 Teenagers can get a custom prepaid card for spending anywhere, all under the supervision of their parents. The neobank allows parents to monitor their child's expenses to avoid overspending.
Moreover, the platform encourages teens to inculcate a savings habit and gives exciting rewards under a gamified ecosystem.
When we asked Sajal Khanna, CEO & Co-founder at Akudo, here's what he says about the fin-ed-tech platform for teens!
In a nutshell, Akudo is a digital bank for teenagers in India that gets them their own personalized prepaid card. And an app that helps them save money and unlocks rewards everytime they meet a personal finance goal."

Sajal Khanna, CEO & Co-founder at Akudo
Jupiter
Just like the name, the ambition of this neobanking app is out of this world too! 🚀
Jupiter is a neobank that aims to provide a paperless & seamless banking experience to users in the country. When we reached out to the Jupiter team, here's what they say about the neobank's prowess.
"Jupiter was built to make banking simple & fun. Money seeps into every aspect of life, and so managing it should be painless and intuitive. We've made it super quick to get started with us: you can open a savings account in 3 minutes. You get instant, 24/7 support for any help you may need. Always. "

"On our app, you can easily track your spends in real-time. You get 1% rewards that never expire. There are no hidden fees, no unexpected charges. Just a 100% digital, completely transparent experience that puts you first. That's the way banking should've worked all along, but didn't – and we're here to fix that."

Team Jupiter
With this neobanking app, you can create bank accounts instantly, get a comprehensive view of your spending patterns, save wisely, and enjoy services minus any hidden fees.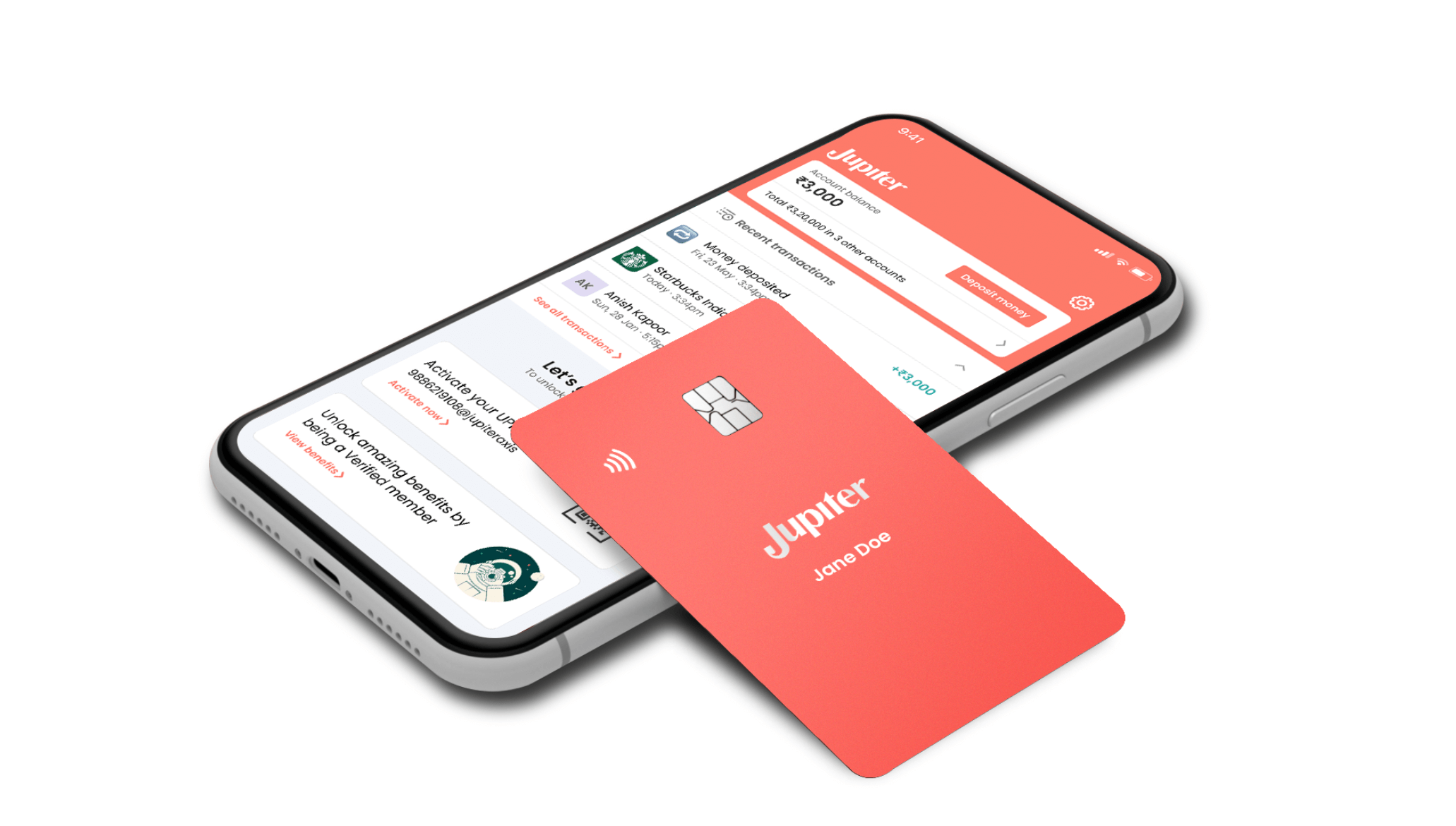 Furthermore, you can create a Pot for all your savings, monitor your spending goals, and put your investments in auto-pilot. Oh, and earn rewards in real-time, and be sure to utilize their calculator tools to assess your financial wellness!
SaveIn
Problem: 80% of Indians lack access to formal credit due to a lack of adequate credit histories and therefore borrow from friends, family, business partners, and other trusted relationships, especially for their short-term credit needs. This is India's largest personal loans market and has grown by over 100% during the pandemic.
However, such transactions remain unorganized, lack transparency in charging interest if any, the limited reach of lenders & borrowers, and fractured repayment process. How about a neobanking app that has stepped up to cater to this untapped informal loan sector?
When we chatted with Jitin Bhasin, Founder & CEO of SaveIN, here's what he has to say about the social-loan-focussed neobanking app.
"SaveIN is India's first social finance-led fintech platform that aims to organize and digitize this large market of informal, relationship-based, social loans thereby creating India's largest alternate credit data pool and helping customers graduate up the formal credit curve. We intend to supplement this with class leading banking, credit, and micro-savings/investment products in a neo-banking partnership with banks and other financial institutions."

Jitin Bhasin, Founder & CEO, SaveIN
This social finance neobank helps you to find and connect with trusted lenders in your network of acquaintances & family and avail of short-term loans. Or, you can be a lender and offer loans to those in need too!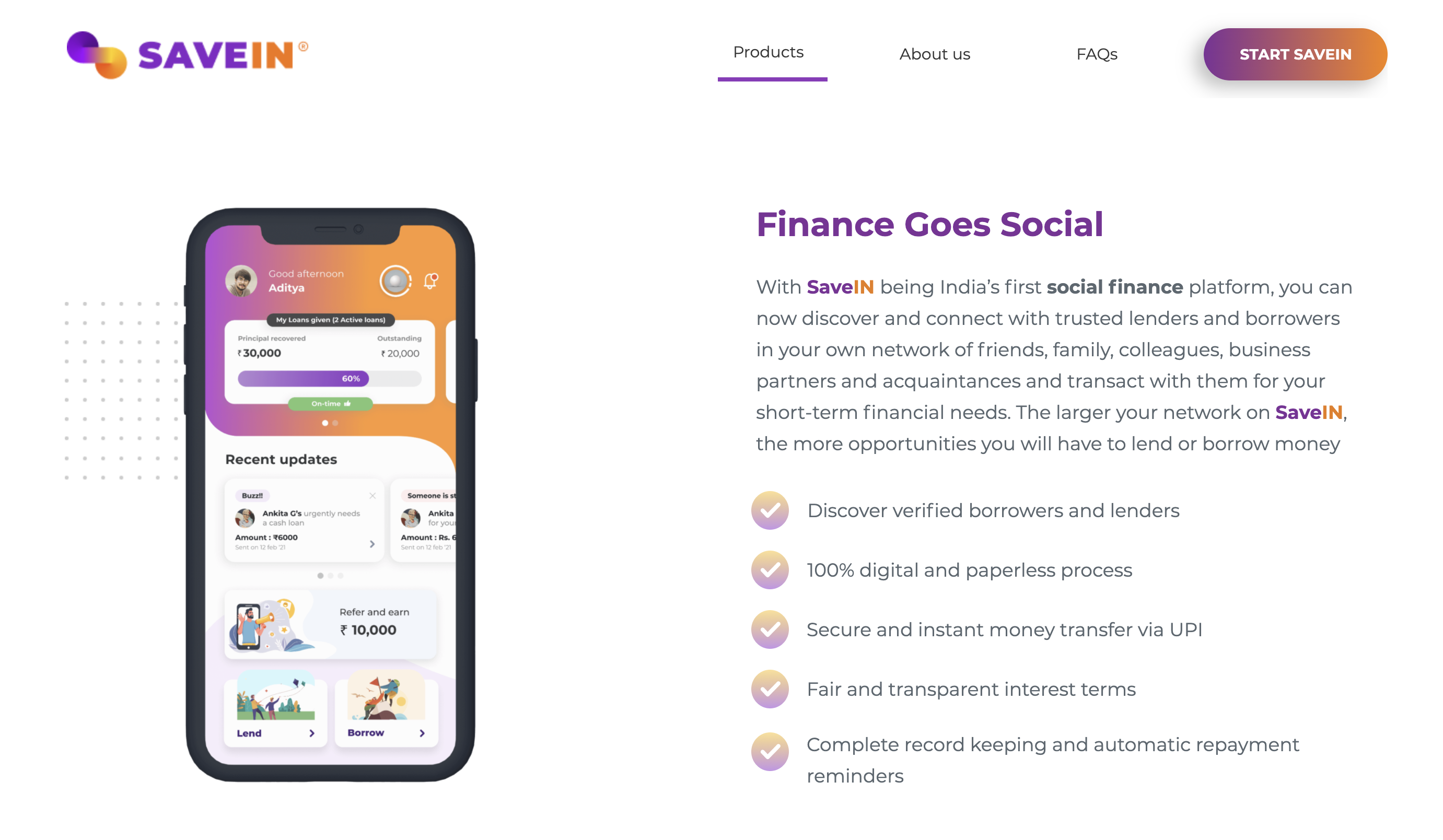 Fi Money
Does the end of the month bank balance make your head spin, eyes bulge, and heartbreak? Well, we've all been there, and done that. (Probably still doing it, guilty!)
How about a neobanking app that helps you analyze where you spent your money? Or to save smartly? Or, even better, to earn rewards when you add a rupee to your savings jar?
Meet Fi Money!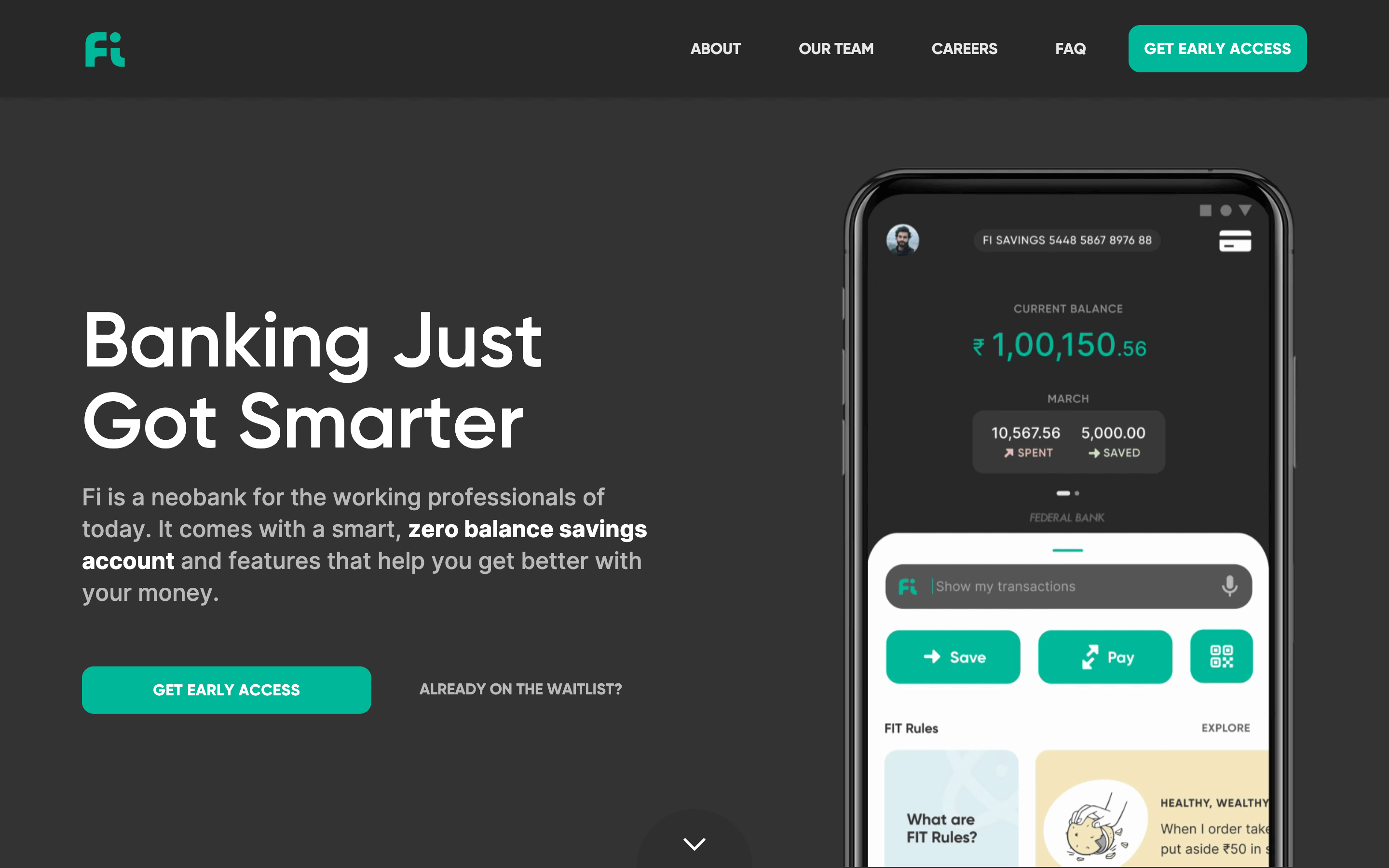 This neobank caters to working professionals to enable them to spend and save wisely.
The app has a zero balance, smart savings accounts, and many features to manage your money much better. Fi Money offers a card with zero forex markup, the ability to withdraw money from any ATM, and transparent fees, to name a few! The interest rate for Fi Savings Accounts is 2.5%.
Furthermore, this neobank has an auto-bot, FIT, that lets users create & automate rule-based actions to save & pay!
Piggy
Remember the little pink pig that stored our hard-earned pocket money in childhood? The diligent saving, in the hope, of buying something special for someday?
Here's a neobank that extends the fine banking experience with a hint of nostalgia. Piggy is a money-saving app that provides users with banking, investment, and financial advice under a single roof.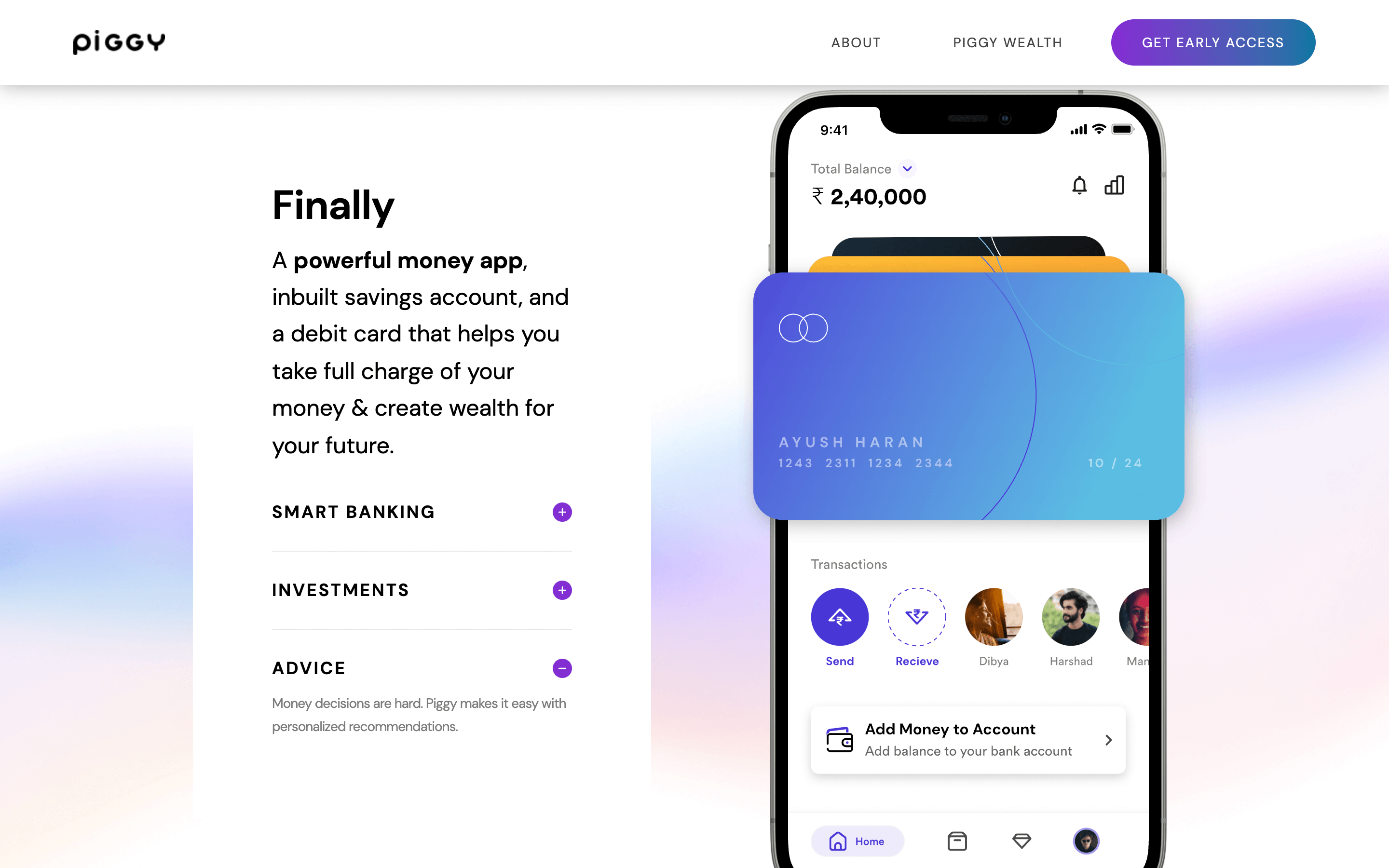 While the banking offering comes with a savings account, a debit card, and a digital experience end-to-end, the investment provides many investment products & services for wealth creation & management. These include:
Direct Mutual Funds
Digital Gold
Track EPF
Simply Save
Tax Saving
Start SIP
The funds are categorized into debt, equity, and more, along with the risk level for customers to make decisions quickly.
Niyo
Niyo is a neobank that comes with a host of modular products to simplify and enrich the experience for users:
NiyoX: Zero balance savings account with up to 7% interest p.a. On savings, easy investing, ability to directly invest into mutual funds, provision for you to earn interest on the FD invested.
Niyo Money: Mutual funds investments, tracking, & management.
Niyo Bharat: Open banking platform for your business and salary cards for employees. Bank partners for Niyo Bharat include ICICI Bank, YES Bank, and DCB Bank.
Niyo Global: Helps users leverage 0% Forex Markup around the globe and the ability to load money in Indian Rupee and spend via 150+ currencies. All without extra charges.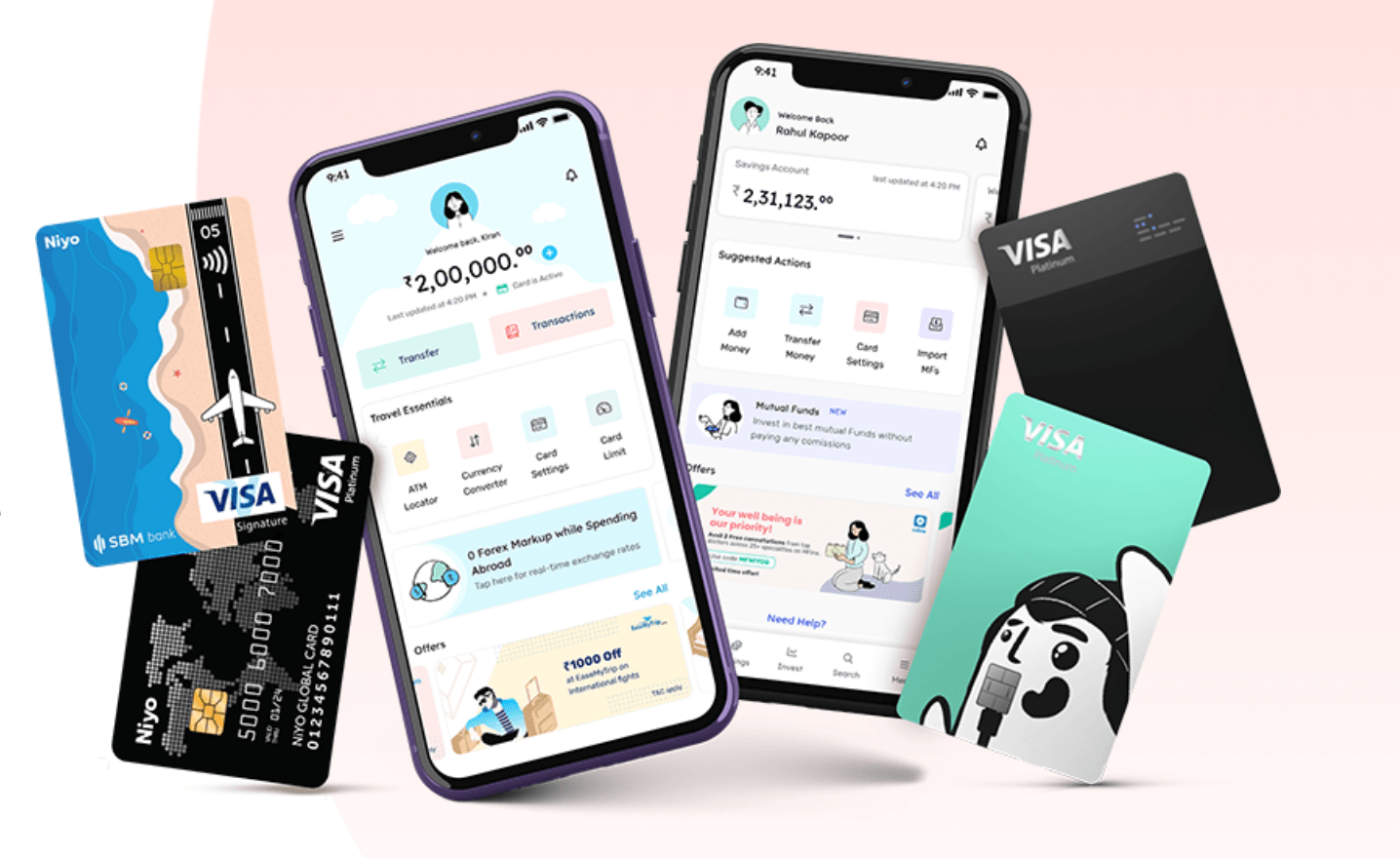 List of Popular Business-centric Neobanks
Now, how about some of the finest business-centric neobanks in the country?
ZikZuk
ZikZuk is a neobanking platform that aims to create a financial ecosystem that is sustainable & scalable for SMEs. It empowers founders to make data-driven decisions.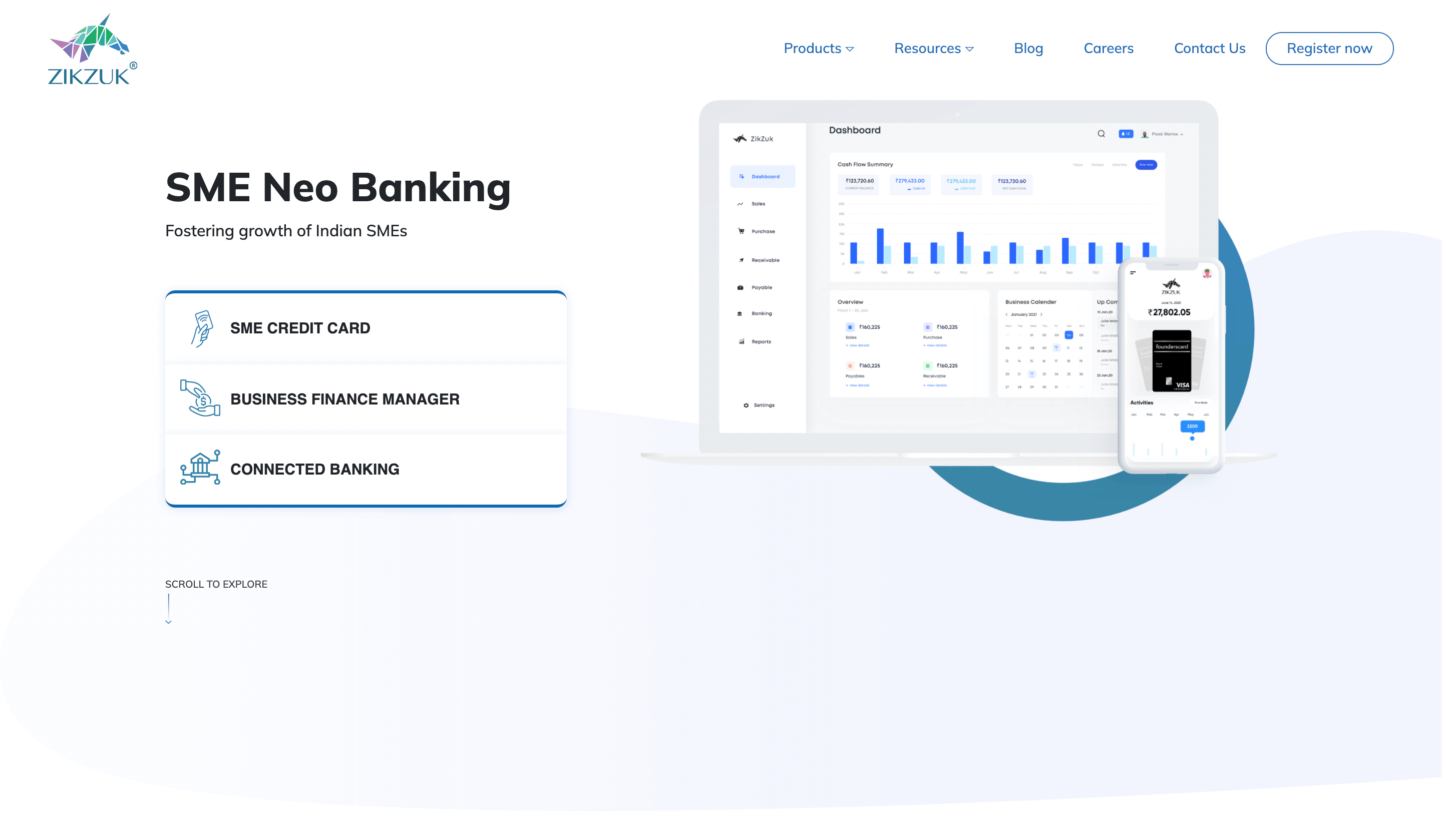 The neobank provides credit cards for founders to avail the best credit in line, reap rewards, and analyze AI-generated reports.
Furthermore, it enables businesses to meet their credit requirements quickly with Unsecured Credit on card facilities and improve efficiency with connected banking.
ZikZuk's Business Finance Manager product helps SMEs to focus on growth and get better financial insights.
North Loop
Are you far away from home, in a distant country, and feel like you're struggling with important financial chores? Is it hard to juggle money & investments in your home country and the new one simultaneously?
Here's a neobank that facilitates banking & investment for residents outside India!
North Loop is a financial platform that caters to a global audience and enables banking & investment services. The app removes an individual's troubles while setting up accounts in a new country, availing credit, and managing finances within India.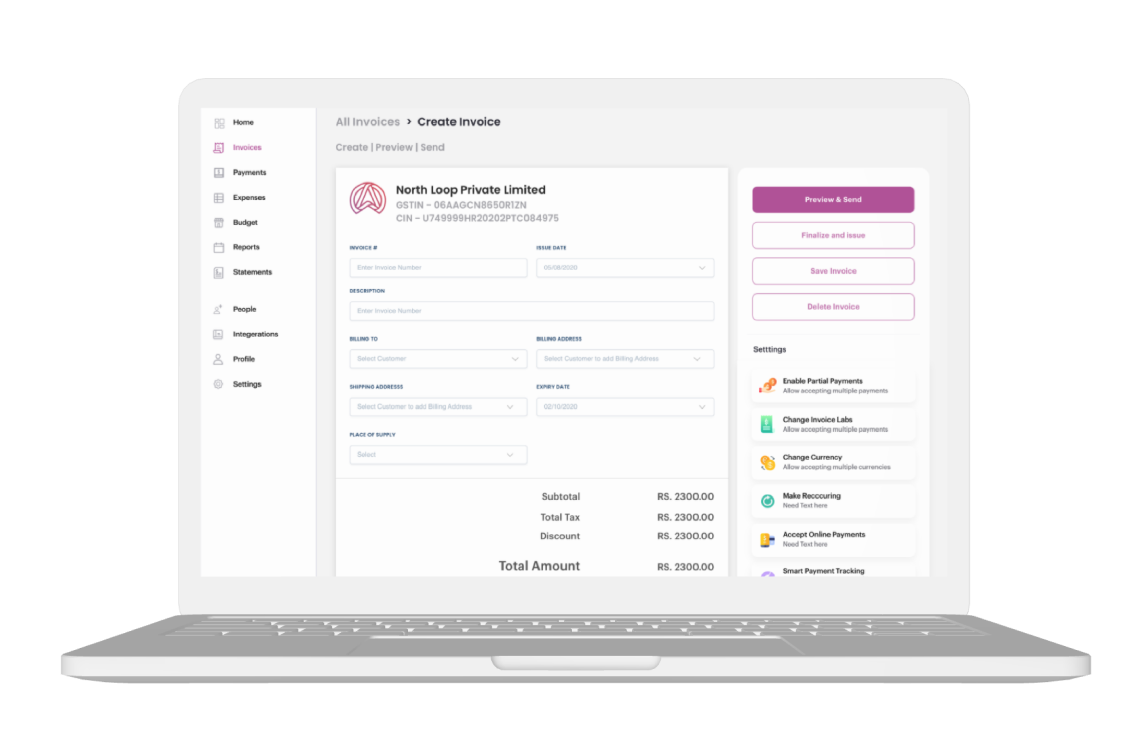 A neobanking app with global banking as its vision & mission and caters to both personal users & businesses. Further, North Loop offers a myriad of products and services for businesses, such as:
Virtual Accounts
Invoicing
Cash Management
Expenses
Payment Gateway
Vendor Payments
Payouts
… among many others!
Pricing: North Loop has a free plan, Premium at ₹1999, and Ultra at ₹3999. In addition, there are custom solutions for freelancers to dodge the hassle of managing overseas clients.
RazorpayX
The list of neobanks would be incomplete without this fintech that has entered the unicorn club last year. Razorpay is one of the few companies from the country to enter the coveted list.
RazorpayX is the neobanking player that caters to credit cards and transactional services for SMEs and startups to help them receive B2B payments from clients and make payouts to vendors.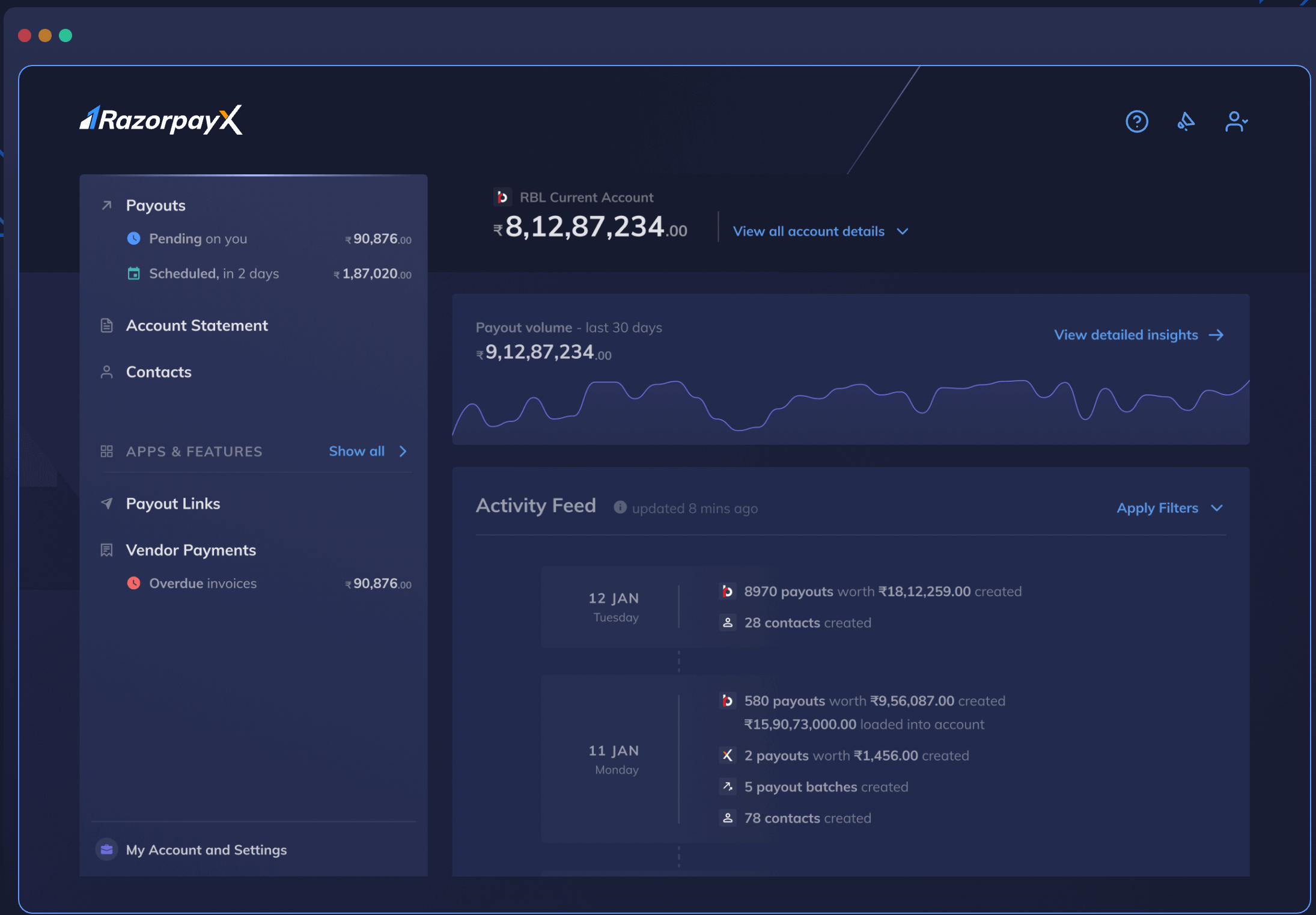 Pricing: RazorpayX comes with 3 plans: Basic, Pro, and Enterprise, based on the need of your business.
List of Upcoming Neobanks in 2023
We'd love to shout out to the upcoming players who are all set to disrupt the industry with their unique approaches to neobanking.
Freo
Meet Freo, the country's first credit-led neobanking app by MoneyTap.
The child company of MoneyTap,
The child company of MoneyTap, Freo enables customers to have a superior banking experience, avail credit, and manage their capital better. Freo's digital bank products are freo pay, freo save, and freo cards.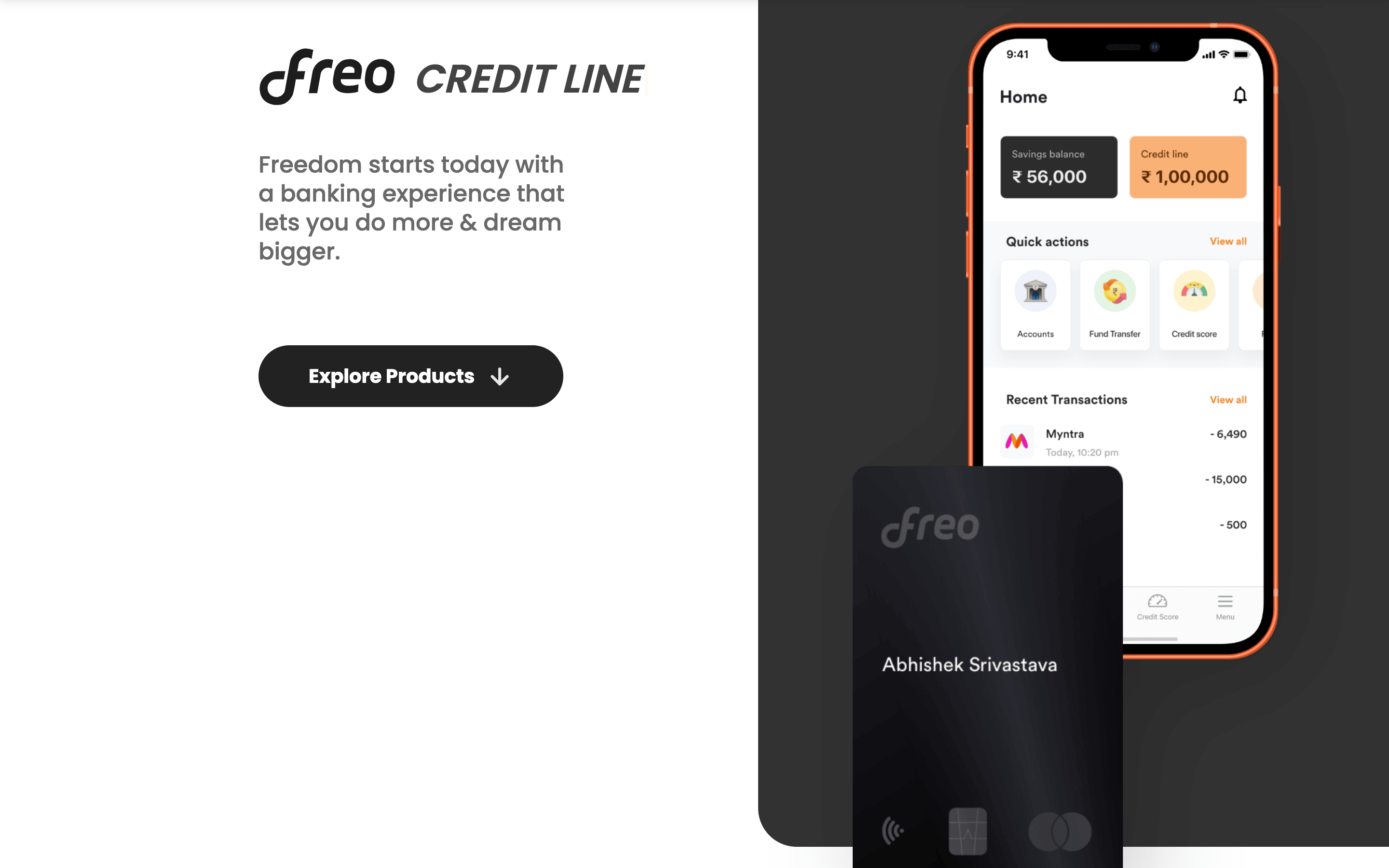 With credit driving the business, Freo will provide more products to customers, essentially everything a bank does- such as bank accounts, loans, credit, Buy Now Pay Later, etc.
When we asked Anuj Kacker, Co-Founder, Freo, what makes this neobank different from the others, here is what he has to say.
"Keeping the customer in the centre of the banking experience is important to (Freo's) vision of building better financial access for our customer base throughout their lifetimes. Even when we started in 2015, hearing customers' feedback and using that to improve our product was the main focus. In order to make sure processes were more efficient and worked better in real-time, there was additional importance given to deep technological integrations with our banks and capital partners to add more convenience to the customer."

"As a master brand, Freo offers our teams the unlimited possibilities to create and launch new products that allow for smarter utilisation of an individual's money. It also helps us become a one-stop-shop for people to get all their financial needs met, be it a savings account, better credit products, or a better credit profile, among other things."

"Neobanks aren't a unique concept today and many have been launched in the last 2-3 years in India. But while most of them have a primary focus on goal-based savings or investment, Freo will be India's first Credit led Neo Bank. Being credit-led is our main differentiator and the USP."

Anuj Kacker, Co-Founder, Freo
mewt
mewt is an upcoming neobank that caters to MSMEs and provides exceptional banking services.
MSMEs often find it difficult to manage their money flow; missing an EMI payment affects their credit score. mewt aims to help these businesses resolve these challenges and empower them with hassle-free money management.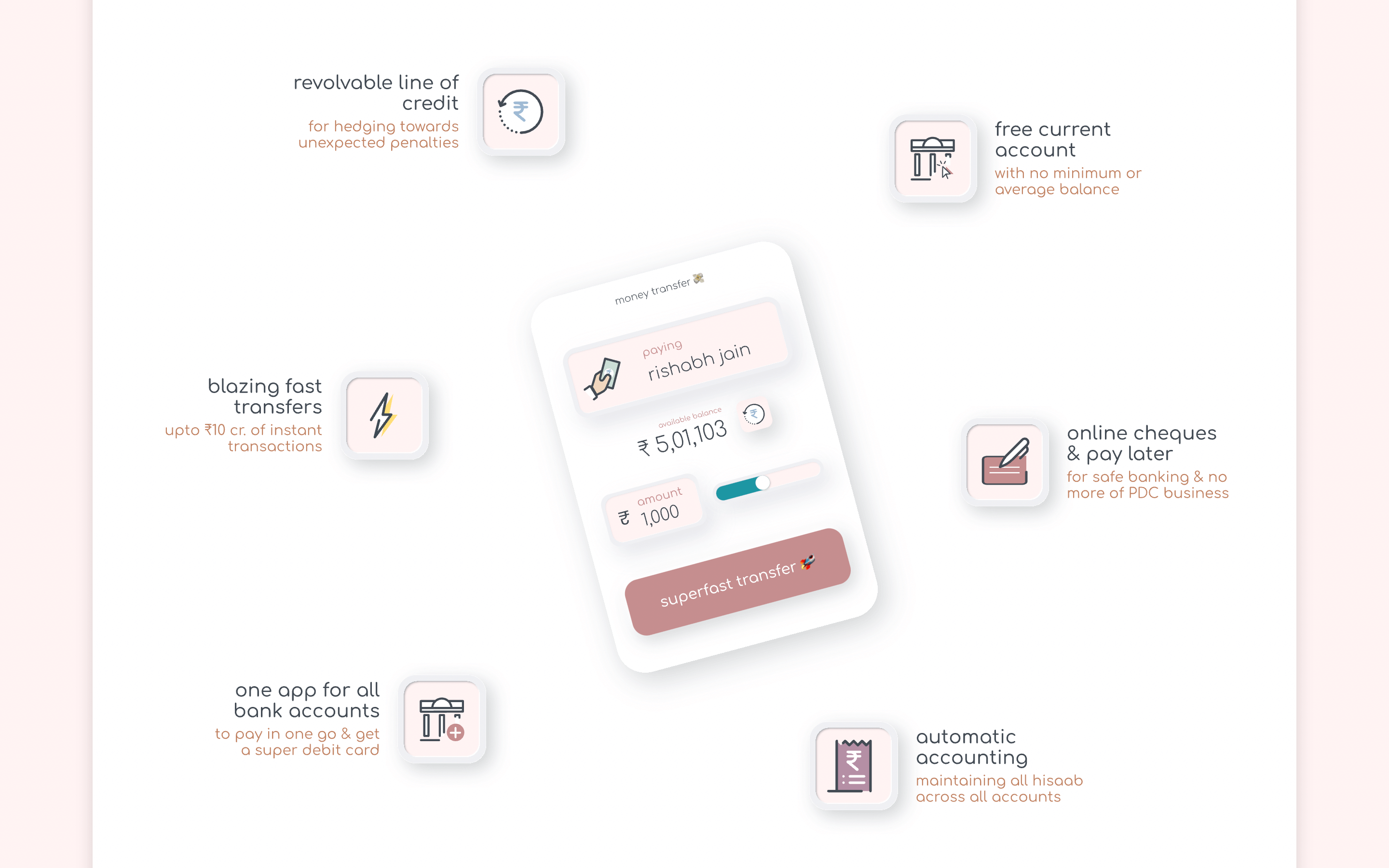 The key services of mewt include:
Current Accounts
Debit Cards → Online & offline transactions
Money Transfers
Instant Credit → Easy account creation, same-day disbursals, and unlimited withdrawals
When we asked Rishabh Jain, CEO & Co-founder at mewt, here's what he has to say about the MSME-centric neobanking app!
mewt (myoot) is modernizing banking for SMEs of Bharat by creating a supercharged bank account for them where they can combine all their accounts in one place, get 15 days of interest free credit, and earn 1% cashback on all supercharge card. mewt is bringing the privileged banking to the underserved MSMEs & making missed-EMIs history.

Rishabh Jain, CEO & Co-founder at mewt
Revolut
How about a global fintech firm that became the most valuable start-up in the United Kingdom after £24bn valuation taking roots in India?
Meet Revolut, a UK-based fintech that caters to individuals and businesses over a bouquet of financial features & services- such as multi-currency accounts, payments, online money transfers, expenses, cards, crypto, wallets, budgets & analytics, to name a few!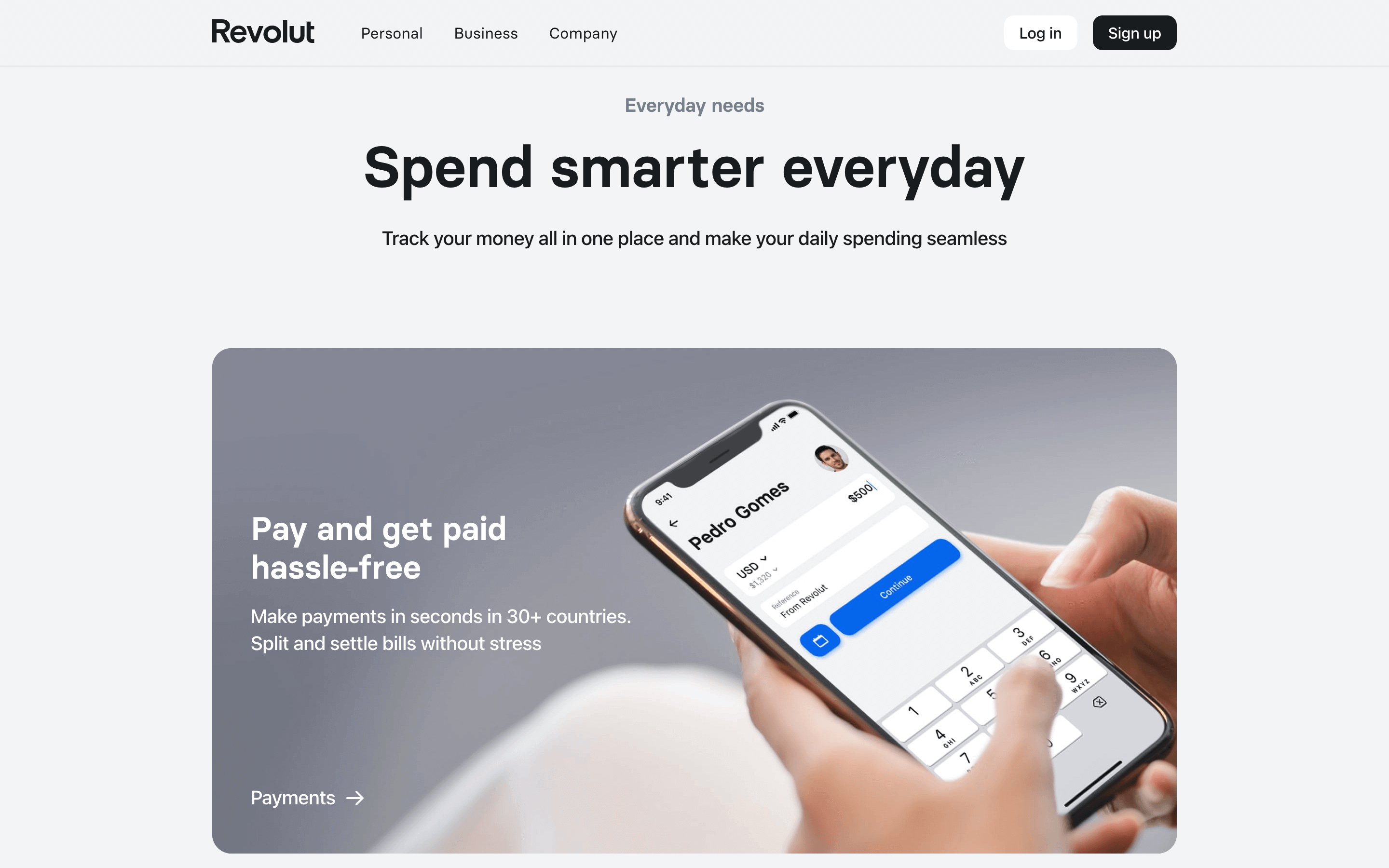 The neobanking platform is reportedly investing 25 million in the Indian market, is planning a launch in 2022, and is looking to transform the way Indians perceive & manage their money!
Tide
A UK-based SME-focussed neobanking platform set to take root in India, with a whopping ₹1000 crore investment, has over 350,000 SME members in the UK with a 5.5% market share and is planning an early 2022 launch!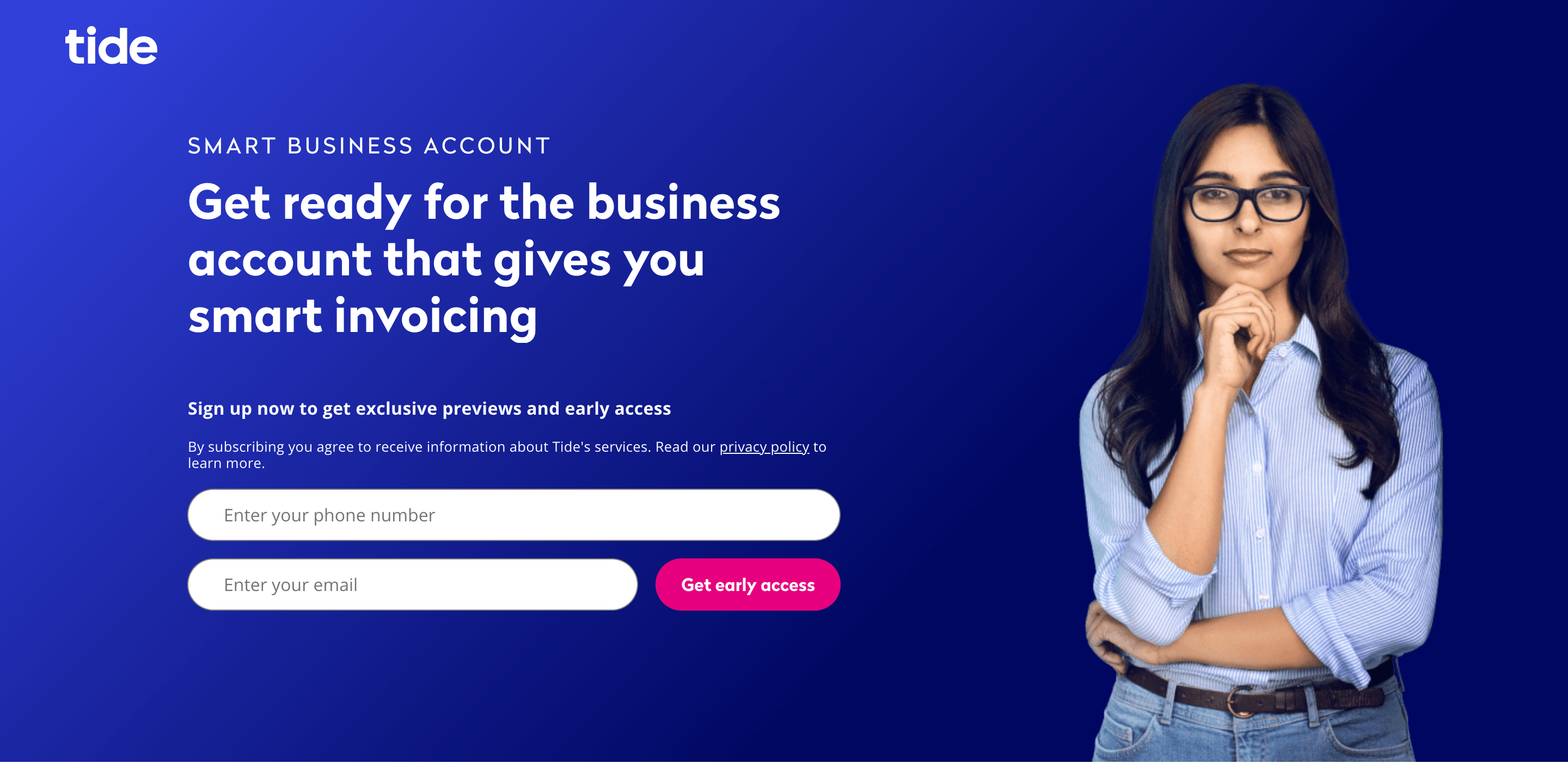 The platform helps businesses to save money and grab flexible credit options. Tide has announced RBL Bank as its banking partner and plans to target 5.6 million SMEs, especially in the unorganized & unregistered sectors, to help them join the digital revolution!
"We are passionate about helping SMEs across India digitize and use intuitive technology to help them save time (& money) on the running of their businesses. With our innovative business banking solutions, Tide is committed to serving the 64-million and growing Indian SME sector and will help unleash the true potential of Indian small businesses!"

Gurjodhpal Singh, CEO, Tide (India)
Mahila Money
Did you know?
Women's World Banking says that around 62% of Indian women are still under the shadow of the un-banked & under-banked segment. Ergo, roughly 411 million women in India are yet to enjoy financial freedom, independence, and literacy!
To turn the tables and empower women and aspiring female entrepreneurs to take charge of their dreams and realize it with easy & instant access to credit is Mahila Money.
Previously known as Sheroes Money, Mahila Money is a neobank that provides a safe women-only community. Here, women can open bank accounts digitally, get access to credit to give wings to their business ventures, big or small, and begin their financial journey while aiding them with financial advice & support.
More than 20,000 women have already signed up for the waitlist! Are you ready?
Mool
Mool is a neobank focusing on wealth management, savings, investments, and innovative banking.
The app enables users to open a smart savings account without a minimum balance, put an auto-pilot on savings & investment, use curated smart plans with personalized insights, and more!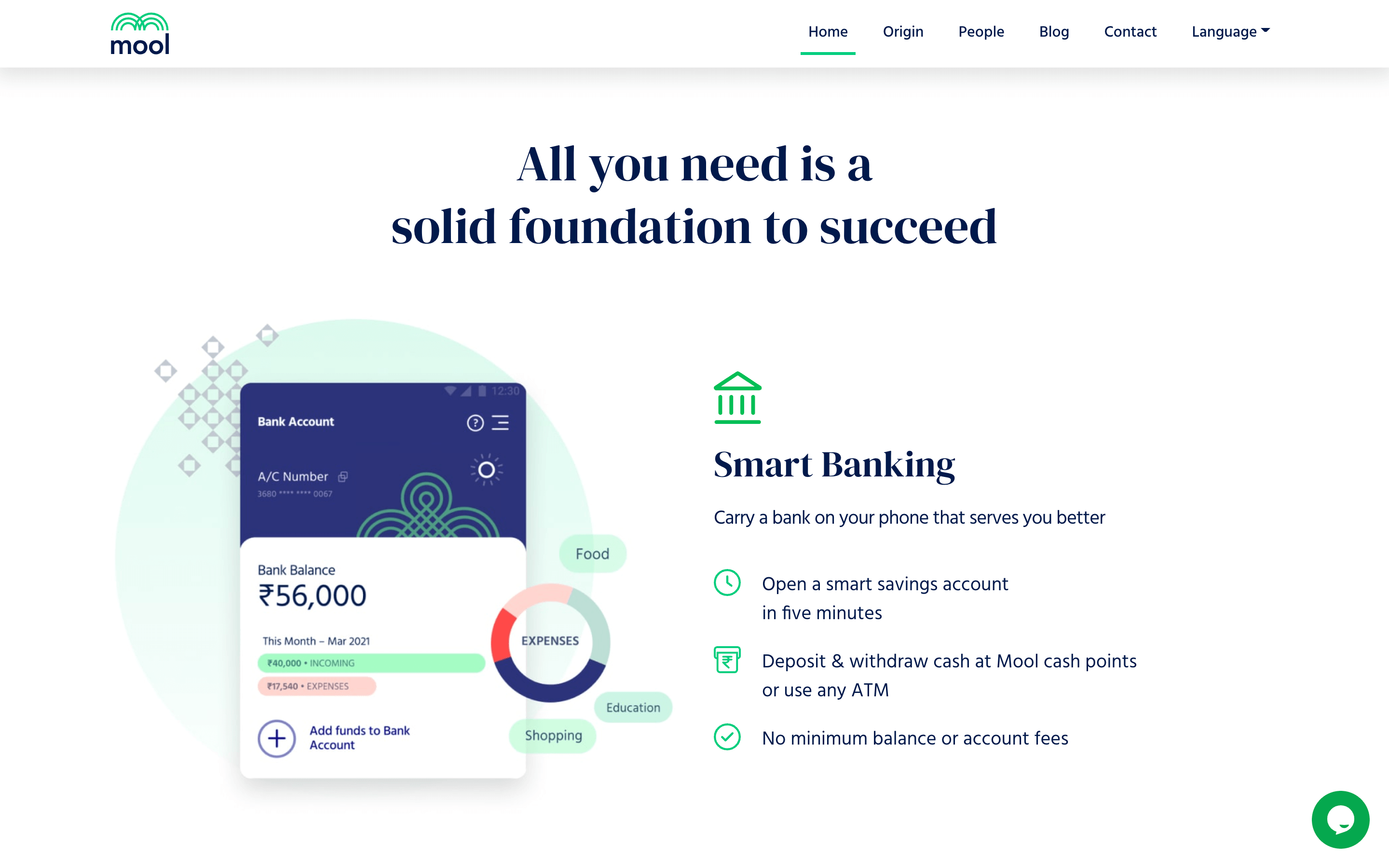 Furthermore, this neobanking app facilitates instant payments, provides contactless cards for purchases, and helps build credit score as and when users transact.
Mool partners with an RBI licensed Bank, SEBI-authorized AMCs, and IRDA licensed Insurers. Hanover to the App Store and Play Store to download and get started! 
Dinero AI
What is something that seems very simple yet it's pretty difficult?
Healthy lifestyle? Good food habits? Good financial habits?
Well, I found myself nodding to all of them, sigh! Well, if you are too, then you'll need to block your calendar to meet Dinero AI- a neobanking app for the financially savvy & the otherwise savvy people too!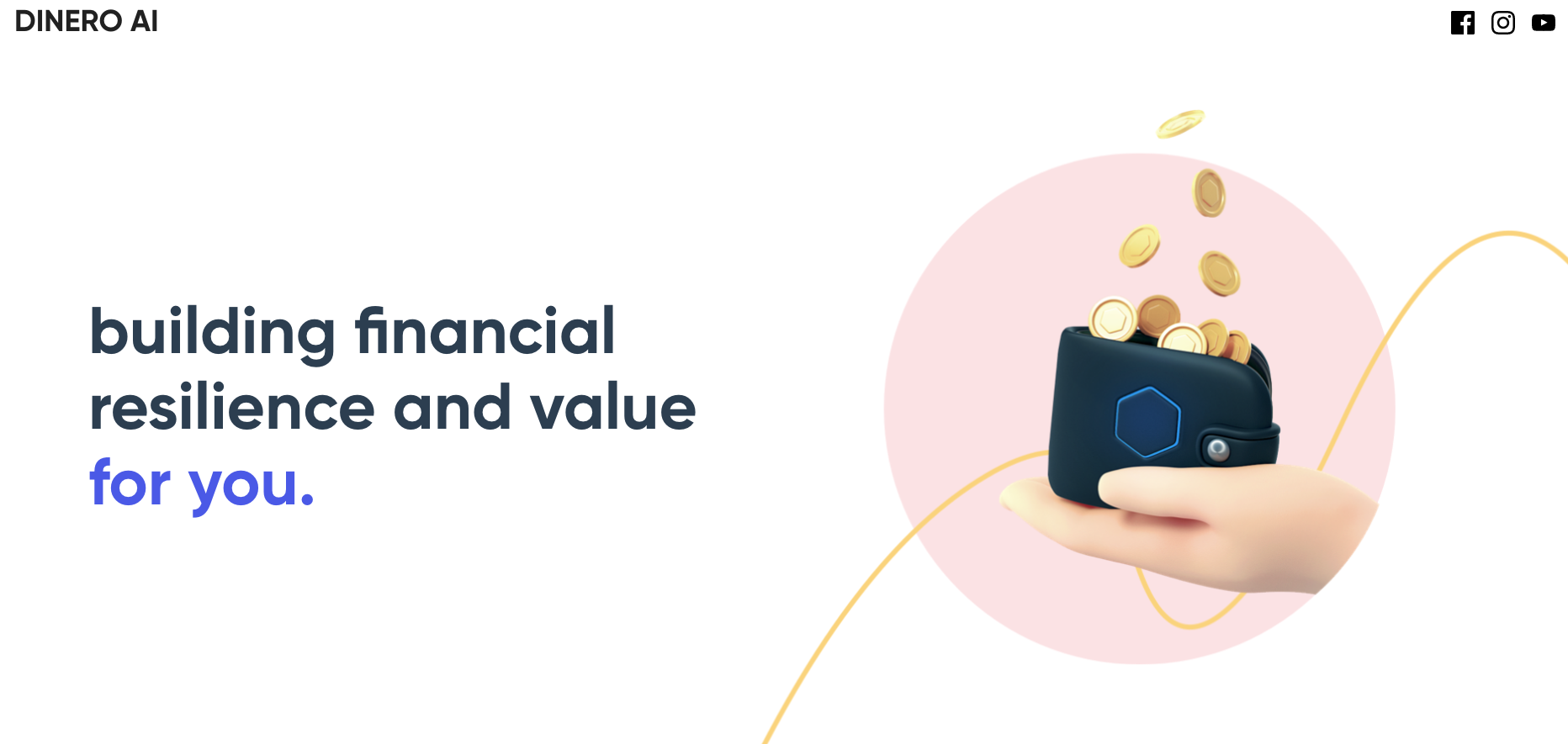 Why? Dinero AI provides a forum for people to come together and discuss everything: money, finance, and fun! This neobank helps Gen Z and millennials to reap the rewards by inculcating good financial behavior!
List of Neobanks by Traditional Banking Institutions
When fintechs are powering through with innovative solutions, banks aren't far behind either. With a large customer base, banks have taken up the task of providing exceptional banking solutions; and now even neobanking, especially for the millennial crowd.
Kotak 811
Kotak 811 is a new-age bank account offered by Kotak Mahindra Bank that is the country's first savings account you can open with just video KYC and via zero-contact!

What are some of the features provided?
Earn up to 4% interest per annum on your savings account balance
Enjoy banking without a balance commitment
Shop online easily with virtual debit cards & apply for physical cards too.
Transfer funds online without any charges via NEFT, IMPS, RTGS
Digibank by DBS
Digibank provides instant onboarding, simplified payments, higher security, and rewards to users on their fully-online savings account.
Some of the key features provided by this neobanking application include:
Universal Banking Remote to integrate all your bank accounts into digibank.
OTP-less, secure authentication via their in-built Soft Token
Easy tracking of your spends across categories with the Optimiser feature
Account-details sharing with just a click
Contact-less payments and smarter bill payments with Scan & Pay and Tap & Pay features.
Yono by SBI
Yono's neobanking app by SBI, the first and oldest bank in India, comes with a host of services for corporate financial needs. Be it Corporate Internet Banking, Cash Management Product, Supply Chain Finance, eForex, or eTrade.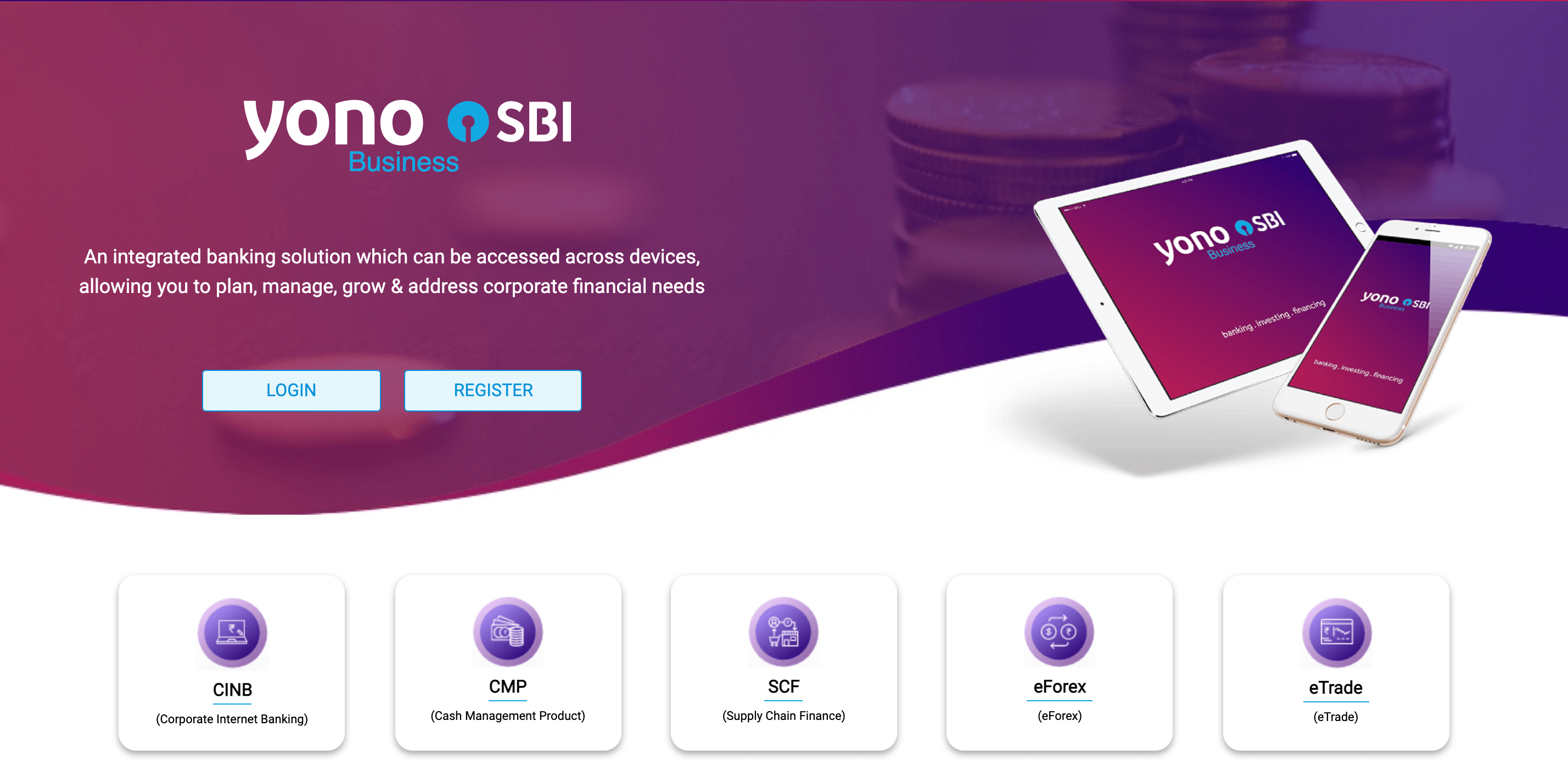 It offers diverse payment options to businesses, electronic financing schemes to vendors & dealers, instant transactions & reconciliation, to name a few.
Wrapping Things Up!
Phew! That was a long read. But, a true testament to how the neobanking space in India is growing and thriving.
Are you a neobank looking to spread your wings and kick-start growth in this evolving sector? Or, are you an existing neobank who wishes to expand services & product offerings to your clients? We can help!
Decentro's simple plug-and-play banking APIs help neobanks such as yours to perform any banking operations easily on your platform and enable the same for your customers, partners, and vendors!
Create accounts in real-time
Verify all users and onboard them in real time with our KYC APIs,
Simplify your collections via UPI,
Enable instant fund settlements,
Reconcile all payments in real-time with virtual accounts,
Issue co-branded cards & wallets from your platform, and track & manage all spending easily. 
We're super happy to enable the same for our beloved customers FamPay, NorthLoop, OcareNeo, Freo by MoneyTap, and Mewt and in turn, provide a superior experience to their customers, partners, and merchants!
Intrigued? Hop onboard along with them. Here's all you can bag with our APIs for Neobanks!
Do you have any further suggestions that we can add to this list? Drop a reply to this blog! Or, do you wish to put your neobanking-wheels in motion? Ping us at hello@decentro.tech!
Until we see you next time with yet another read.
Cheers! 
---
Frequently Asked Questions
What is the meaning of Neo bank?
A Neo bank is an entity that provides banking services to customers. Since the Reserve Bank of India has yet to issue Neo banks in India banking licenses, they offer services in collaboration with a licensed bank.
Can Neo banks accept deposits?
No, Neo banks in India cannot accept deposits or offer any loans on their own. Accepting deposits and lending are reserved for entities with a banking license. Since Neo banks do not have a banking license, they can neither accept deposits nor issue loans on their books.
How do Neo banks work?
Neo banks offer several financial services digitally through collaborations with licensed banks nationwide. They leverage technology, innovation, and a low-cost operational model to provide high-quality and personalized services to customers.
What is the difference between Neo Bank and Digital Bank?
1. Neo banks are digital-only banks operating without physical branches or legacy systems.
2. Digital banks are traditional banks that have added digital channels to their services.
3. Both types of banks are regulated and offer financial services such as checking and savings accounts, loans, and debit cards.