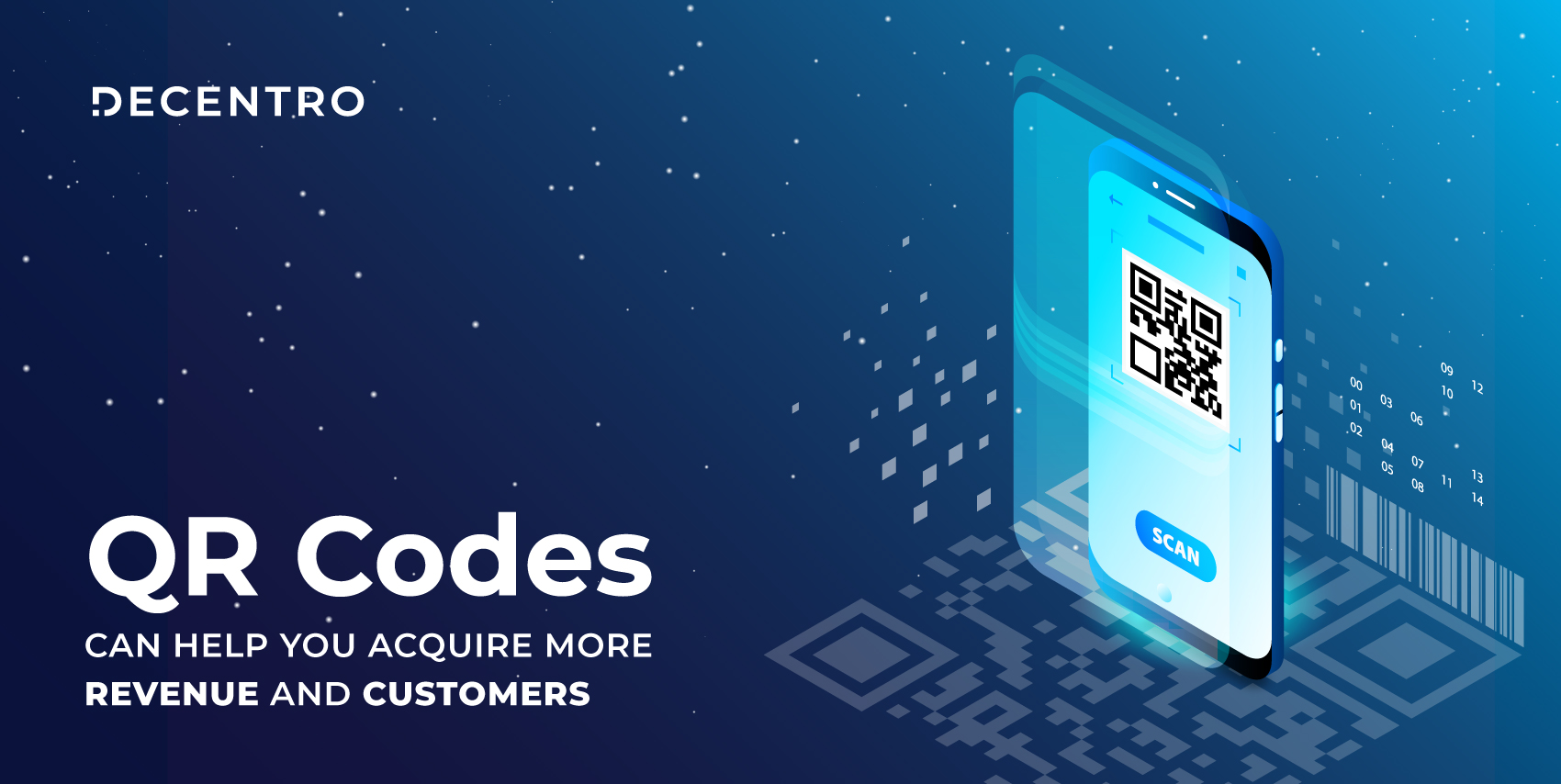 How can QR codes help you acquire more revenue and customers?
Why are QR code payments so popular today? How is it helping businesses acquire more revenue? Read on!
Mimosa pudica, or the touch-me-not plant – That's how our transactions are becoming.
Given our preferences for touchless menus and contactless transactions in the last two years, QR codes have made huge inroads – a 750% rise in QR Code downloads ever since the pandemic occurred. The global QR Code Market is projected to grow to $1.2 billion by 2026, from $0.9 billion in 2020.
Local kirana stores, restaurants, fintech players, retailers, FMCG companies, travel and hospitality businesses, healthcare businesses and even donation platforms have started using Quick Response, or QR codes with varying degrees of need.
In one of our earlier blogs, we have elaborated on how a QR code works, the types of QR codes, the advantages of using it, and more.
RBI announces UPI and credit card linking
With the new announcement, users can now link their credit cards to popular UPI apps like Google Pay, Paytm, and PhonePe. Users can then scan the QR code and choose credit card as the mode of payment, making it an additional layer of convenience.
So, how are these developments in QR code impacting business revenues, and customer growth?
QR codes – The connector between us and the physical world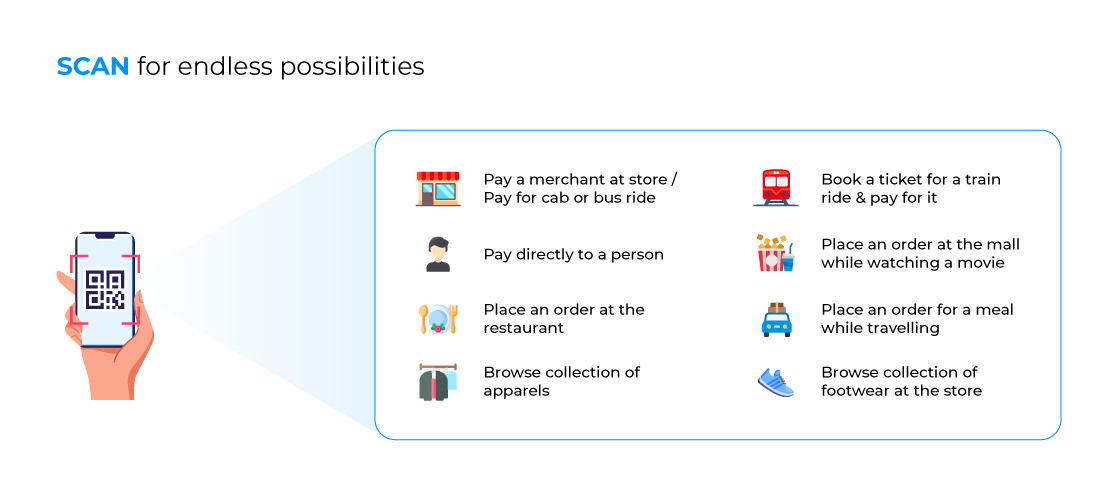 As we know, QR is a barcode-like image consisting of information about both a merchant and their payment provider. QR payments function like a normal Point of Sale (POS) terminal: customers use their smartphone to scan the QR code, once the camera detects the QR code, a push notification leads them to a screen to input their payment details and complete the purchase instantly.
QR codes – The key benefits
Convenient and contactless, and real-time
QR code can be placed anywhere: outside a payment counter or shop, on websites or in emails. Customers can complete payments instantly, from a safe distance.
Improved customer experience
QR codes for payments eliminate the need for any cards or payment terminals – just a smartphone can do the job.
A secure payment alternative
QR codes are more secure than card payments: all data is encrypted and if paid through a website QR code, customers need not even fill in any bank details.

Payment Reconciliation
Every payment is reconciled in real-time, and ledgers updated. While it is convenient for customers, virtual accounts APIs make it easier for businesses.

Saving on commissions and processing fees
While vendors can get payments instantly via QR codes & UPI, small merchants get to save the commission or transaction fees to payment gateways. With high-volume B2B payments, SMEs can save big by using QR code payments and avoiding paying hefty processing fees.
How can Decentro empower businesses with QR codes for payment?
Get Static or Dynamic QR Payment Codes
Decentro's Payments APIs help you create both static or dynamic QR codes, based on your business needs. Be it neobanks, fintech lenders, gig economy platforms, or NBFCs, Decentro's payment stack supports multiple modes of transfers including bank transfers, UPI, and QR code payments. With virtual accounts created exclusively for your business, you can receive payments in real-time!
Branded, or White-labeled UPI IDs
Branded UPI IDs instill confidence in customers. Decentro can help you brand the UPI IDs in the name of your business, making way for a better customer experience!
Simplified Split Payments & Commission Settlements
For businesses with more than one branch, keeping track of the money flow can be a hassle. Decentro's split payments feature helps a business with real-time bookkeeping, irrespective of which outlet the money flows from!
Payment Reconciliation
Offline businesses often face trouble figuring out missed payments, reversed transactions, etc.. Decentro's real-time payment reconciliation via virtual accounts APIs keeps your ledgers updated, and you can create multiple accounts too!
Speed of Integration
You perhaps liked all the features and it fits well with your business needs. If you are wondering how soon you get started with the integration, Decentro's financial & banking APIs are built to enable you to go live in about two weeks, as compared to months that traditional financial institutions typically take. This also means reduced expenses of up to 90%!.
Drop us a message at hello@decentro.tech if you think now's the time you want to get the best of QR code payments, and make your customer transactions simple and secure.
We can help!
Btw, You also even scan the QR code below to reach us.
Just for the feel of it, cheers!