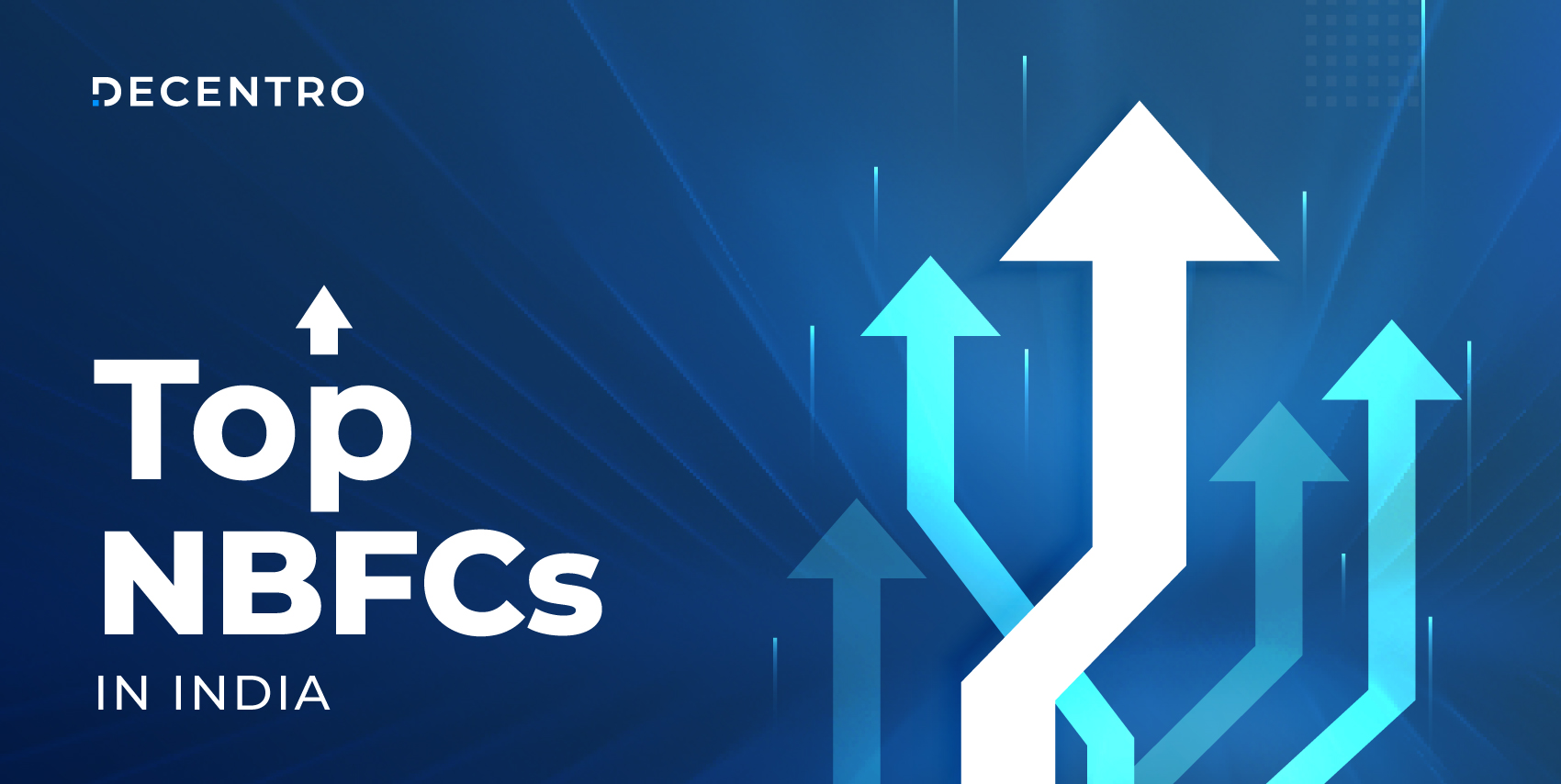 20 Top & Upcoming NBFCs In India In 2023
Here's a curated list of the best Non-banking Financial Companies(NBFCs) in India for 2023!
9507!
As of January 2022, the number of Non-banking financial companies(NBFCs) registered with the RBI was a staggering 9000+, according to Statista!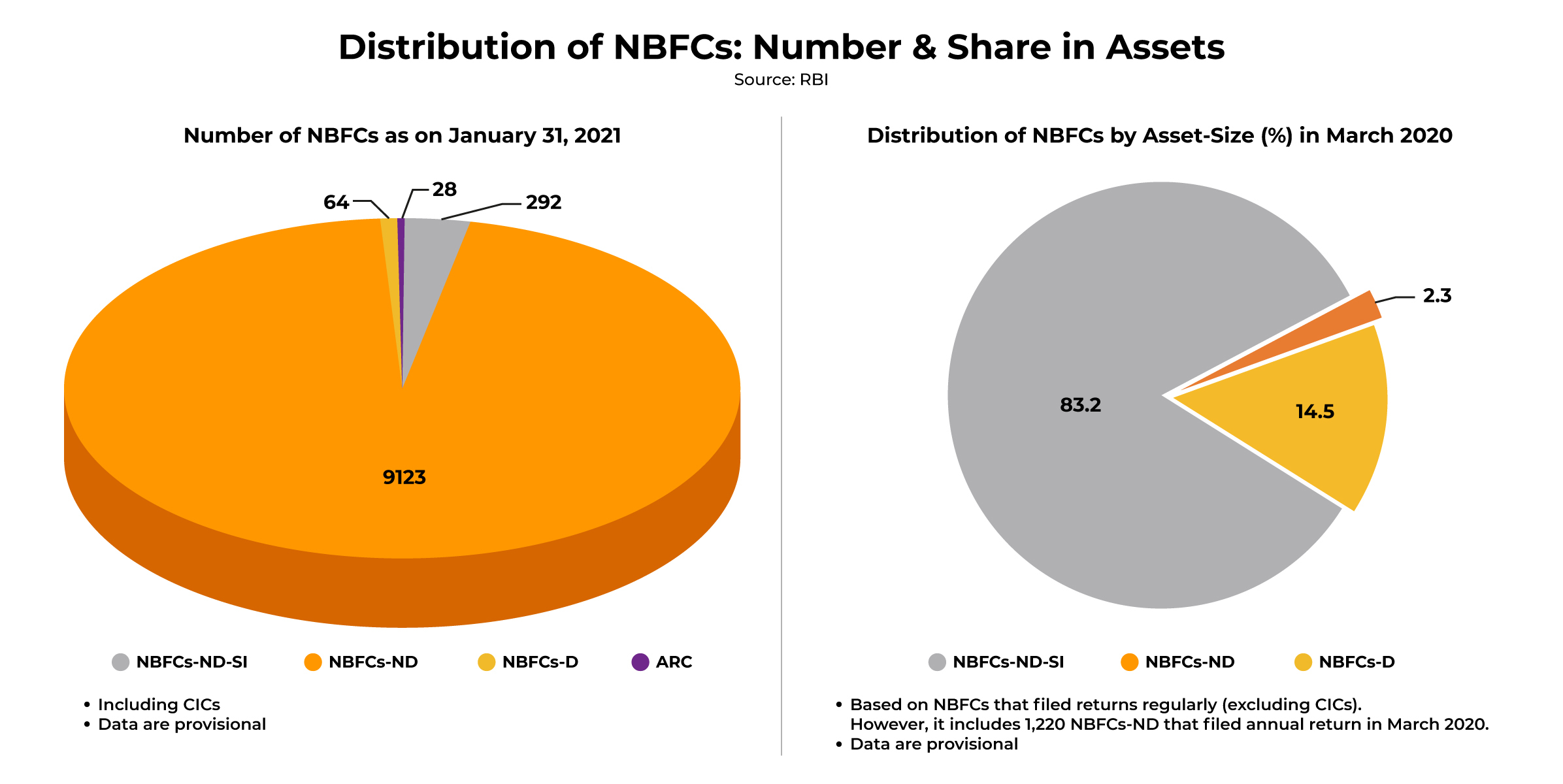 The majority of these belonged to the non-deposit category, and out of these, nearly 300 companies manage more than 80% of the total NBFC asset volume!
Today, let's take a look at the Top NBFC platforms in India for 2022. Oh, did we mention we've segmented these non-banking financial companies as SME-focussed, consumer-centric, and peer-to-peer platforms!
Along with the well-known names in the NBFC space for a very long time, such as:
Fullerton India Credit Company
Aditya Birla Finance Limited
Mahindra Finance
Ujjivan Small Finance Bank
Bajaj Finserv
HDFC Ltd: Housing Finance
Clix Capital
LIC HFC
… we are giving a loud shoutout to many of the promising players who are already disrupting the NBFC space for good!
As always, here's a quick note from our end.
Note: We aren't ranking these NBFCs, merely curating the list for you! 🙂 And, we do know that this isn't an exhaustive list of the finest NBFCs in India. The very reason why you should keep a watch on the listicle for regular updates.
Top SME-focussed NBFCs in India in 2022
Without further ado, let's see the top Non-Banking Financial Companies that cater to SMEs and empower them.
Lendingkart
Lendingkart Finance is an RBI-registered NBFC that provides unsecured business loans to small and medium enterprises. The loan application process is entirely online, and disbursals happen as swiftly as within 24 hours.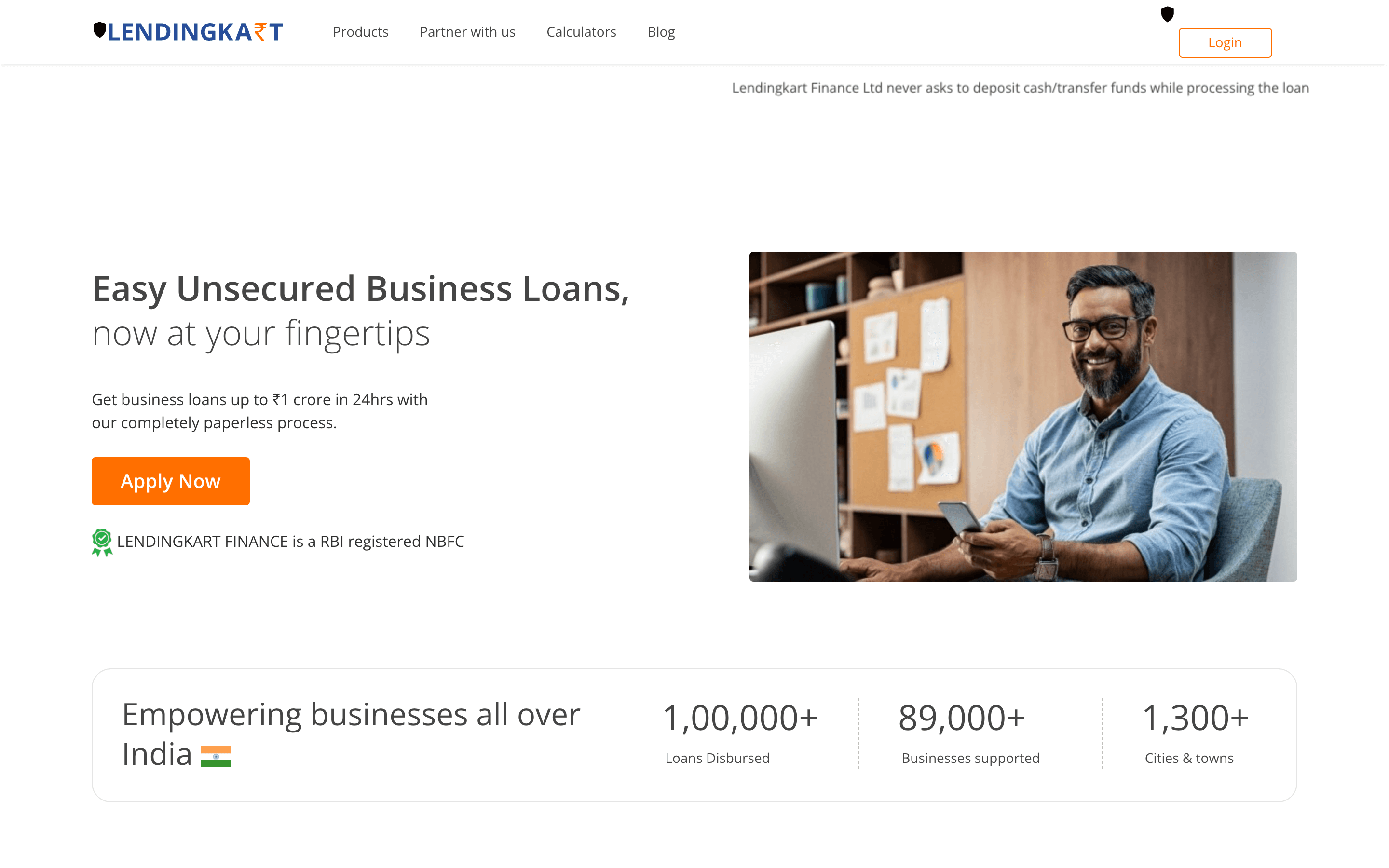 Getting business loans via Lendingkart is very simple.
Enter business details to know about eligibility
Complete KYC verification and register
Choose repayment options and get swift disbursals.
As of now, the NBFC has extended over 1 Lakh+ loans, served more than 89,000 businesses, and has spread wings over 1,300 cities & towns along the length and breadth of the country.
U Gro Capital
U Gro Capital is a BSE-listed, tech-driven NBFC that provides working capital loans laser-focused on MSMEs to power their growth in India. This end-to-end digital lending platform aims to empower MSMEs with sector-specific loans, both secured & unsecured, with the mission to 'Solve the Unsolved' – the US $600 billion Small Business Credit Need. U Gro has disbursed loans worth over ₹1700 Crore.

U Gro operates across 8 select categories. These include:
Healthcare
Education
Chemicals
Food Processing / FMCG
Hospitality
Electrical Equipment and Components
Auto Components
Light Engineering
The NBFC has sought patent rights for its scorecard-based underwriting model that forecasts superior credit defaults and improves GNPA & NNPA levels. Further, it has partnered with banking institutions like the Bank of Baroda to facilitate co-lending for the MSME sector.
NeoGrowth
NeoGrowth is a digital lending platform that offers credit facilities to micro, small, and medium enterprises and extends a range of secured and unsecured lending products.
Initially, the NBFC focussed heavily on underserved women entrepreneurs along with first-time borrowers. Soon enough, the horizon expanded, and the platform saw an influx of first-time entrepreneurs, business owners, retailers, restaurants, apparel shop owners, pharmacies, clinics, and more!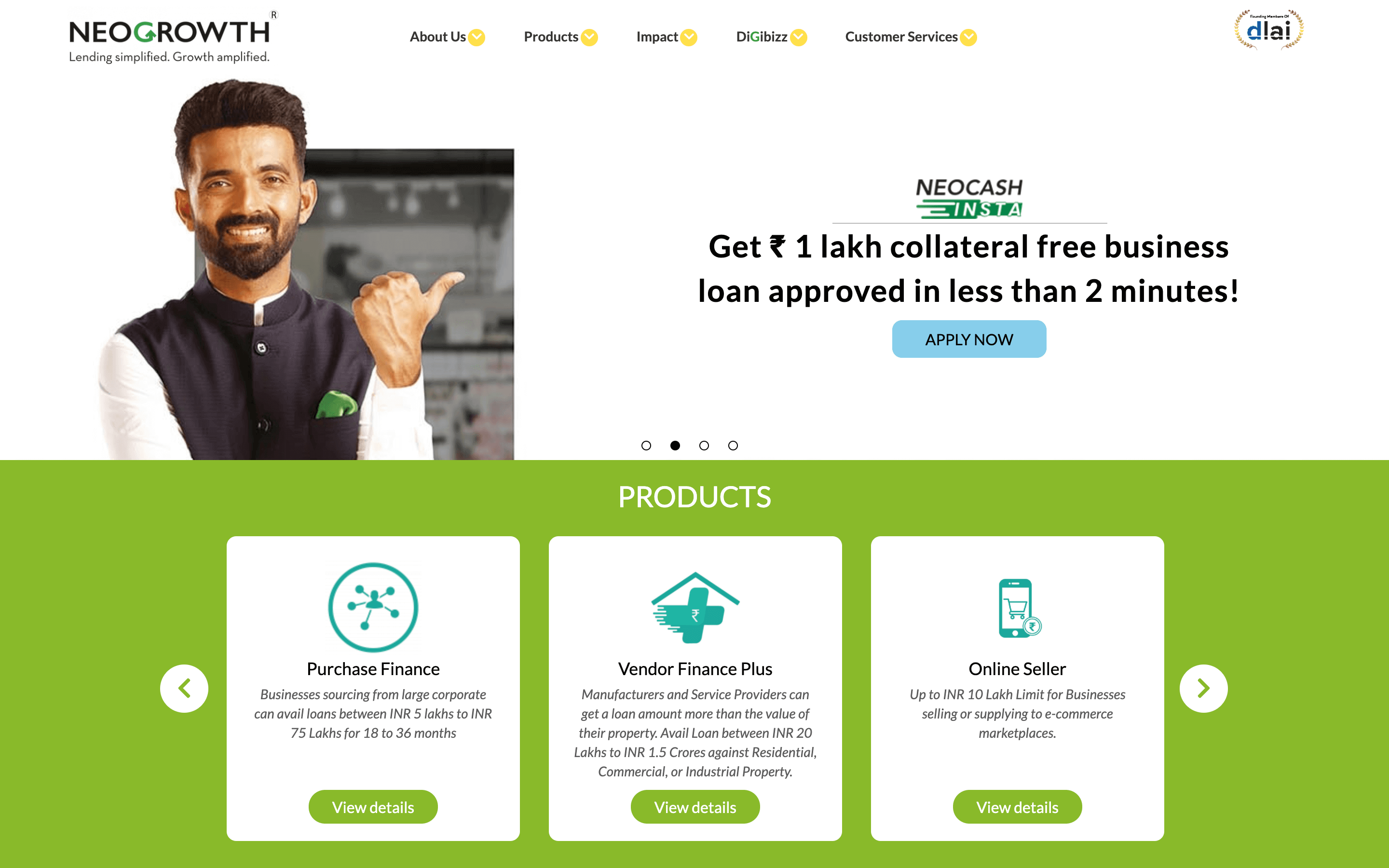 According to the Social Impact Report published by NeoGrowth, the NBFC stated it has catered & extended loans to over 1197 women, i.e., 16.4% of total borrowers.
The key products of this NBFC include:
Vendor Finance
Purchase Finance
Finance for online sellers & e-commerce owners
Neocash: Offline retailers & Point-of-sale purchases
FlexiLoans
FlexiLoans is an online lending platform that provides business loans to MSMEs. The platform aims to address one of the long-standing problems that MSMEs face- easy access to credit.
Did you know? Financial institutions reject over 80% of loan applications from SMEs due to a lack of sturdy credit history or stable collaterals.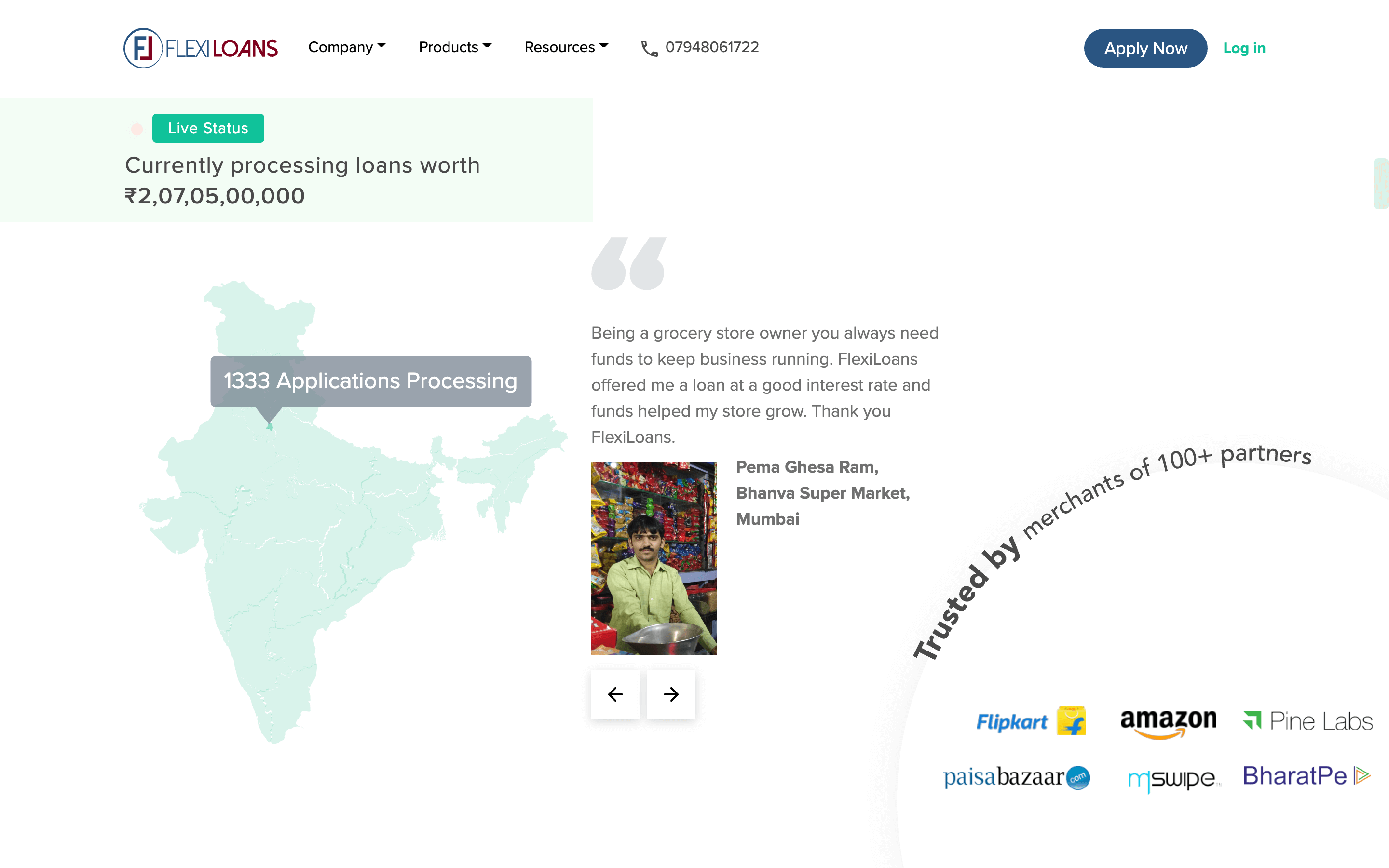 FlexiLoans helps MSMEs avail easy and instant loans via its various products and services such as:
Term Loans
Line of Credit
Loan against POS
Vendor Financing
Value-Added Services
The NBFC currently has roots in over 1000+ cities across India, has disbursed 10,000+ loans worth ₹2,30,01,25,000, and with over 100 partners.
Further, FlexiLoans announced its partnership with Google Pay to serve its ever-growing merchant base. Above all, this makes it the first platform to go live on Google Pay to serve & extend loan services to 50,000+ businesses.
Saraloan
Saraloan is an NBFC that caters specifically to the supply chain domain and helps micro-businesses and their vendors with various financial needs. It has an automated tech platform that allows to manage the supply chain and navigate & ensure a smooth cash flow for businesses.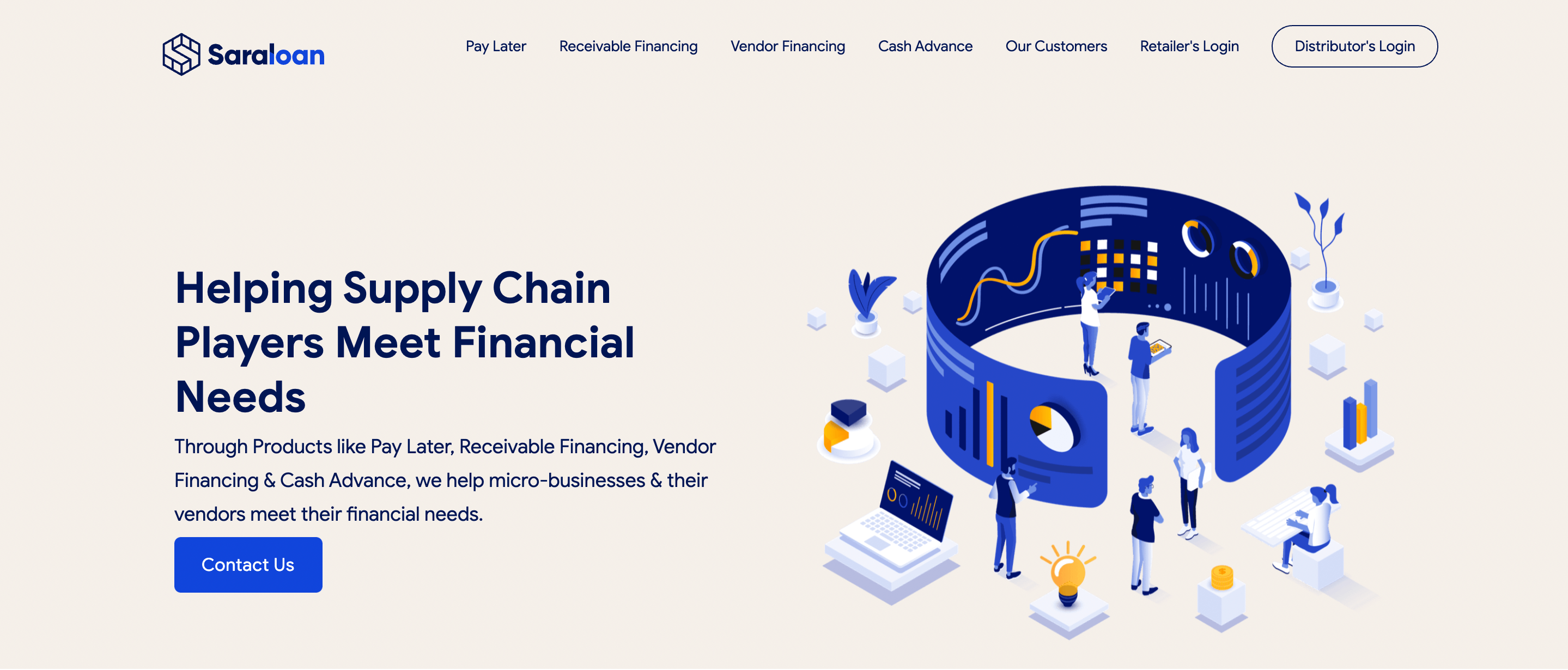 The key offerings of Saraloan include:
Buy Now Pay Later: To provide credit for micro-business retailers to pay their vendors.
Vendor Financing: Helps business owners to prevent any stock-outs of inventory and pay vendors with an easy credit line.
Receivable Financing: Enables business owners to get paid for any stuck receivables upfront.
Cash Advance: Provides short-term loans to take care of their working capital requirements.
OfBusiness
OfBusiness is a tech-powered platform that enables SMEs in the manufacturing & infrastructure sectors to procure raw materials and provide credit facilities. The platform offers SMEs cash-flow-based financing to purchase raw materials via its NBFC 'Oxyzo Financial Services.'
OfBusiness has joined the unicorn club and has reportedly doubled its valuation from $3billion to $6 billion, within 2 months.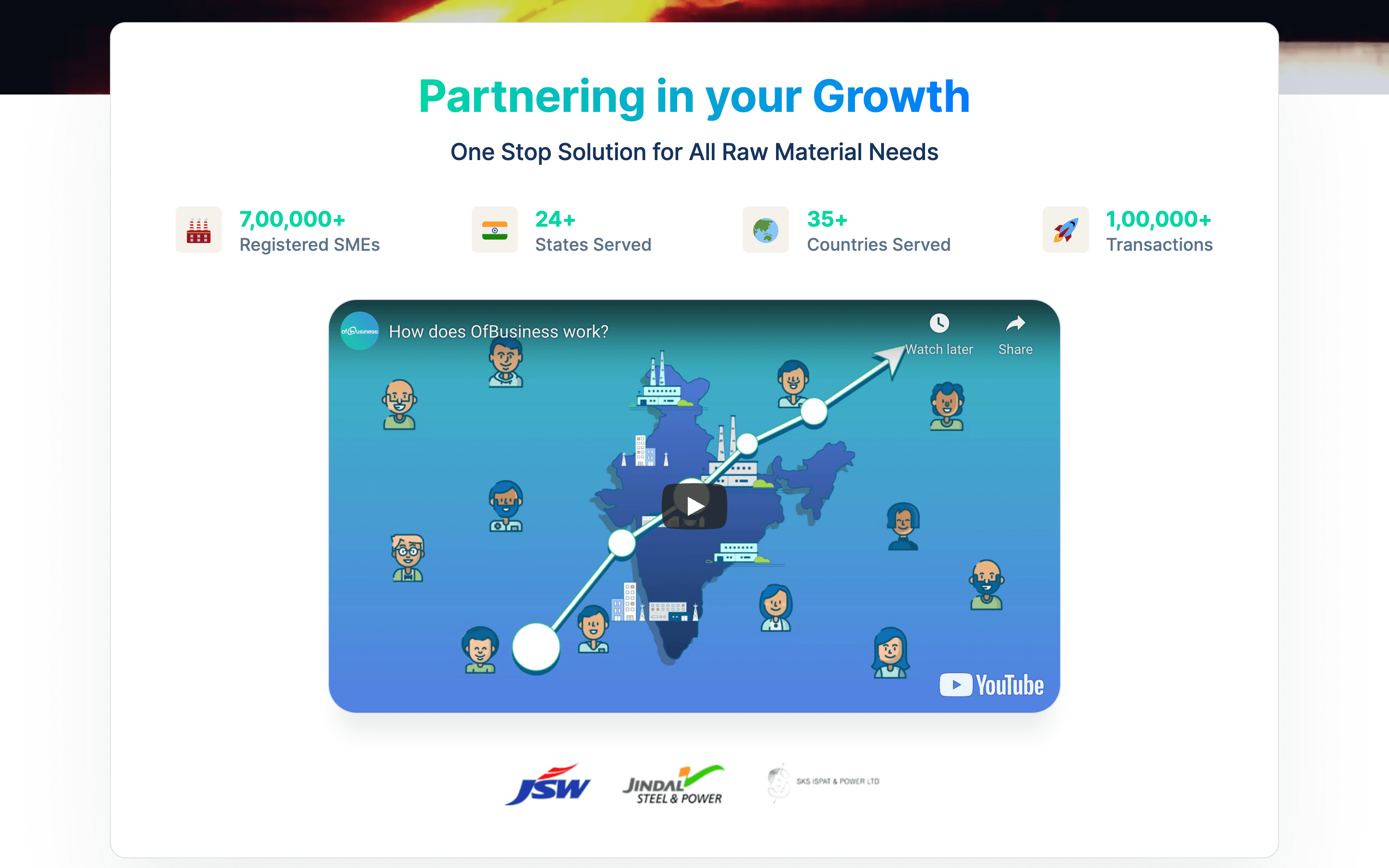 OfBusiness caters to both buyers and suppliers and bridges the gap between demand and supply for manufacturing goods and services. It has over 7,00,000+ SMEs registered on the platform, is spread across 24+ states in the country, and has a global presence in over 35+ countries. Further, this NBFC has facilitated over 1,00,000+ transactions.
Recapita Finance
Recapita Finance is an NBFC registered with RBI that provides gold, business, and personal loans. The platform enables you to apply online for the loan, customize the loan as per your needs, proceed to document verification, and get same-day approval & disbursals.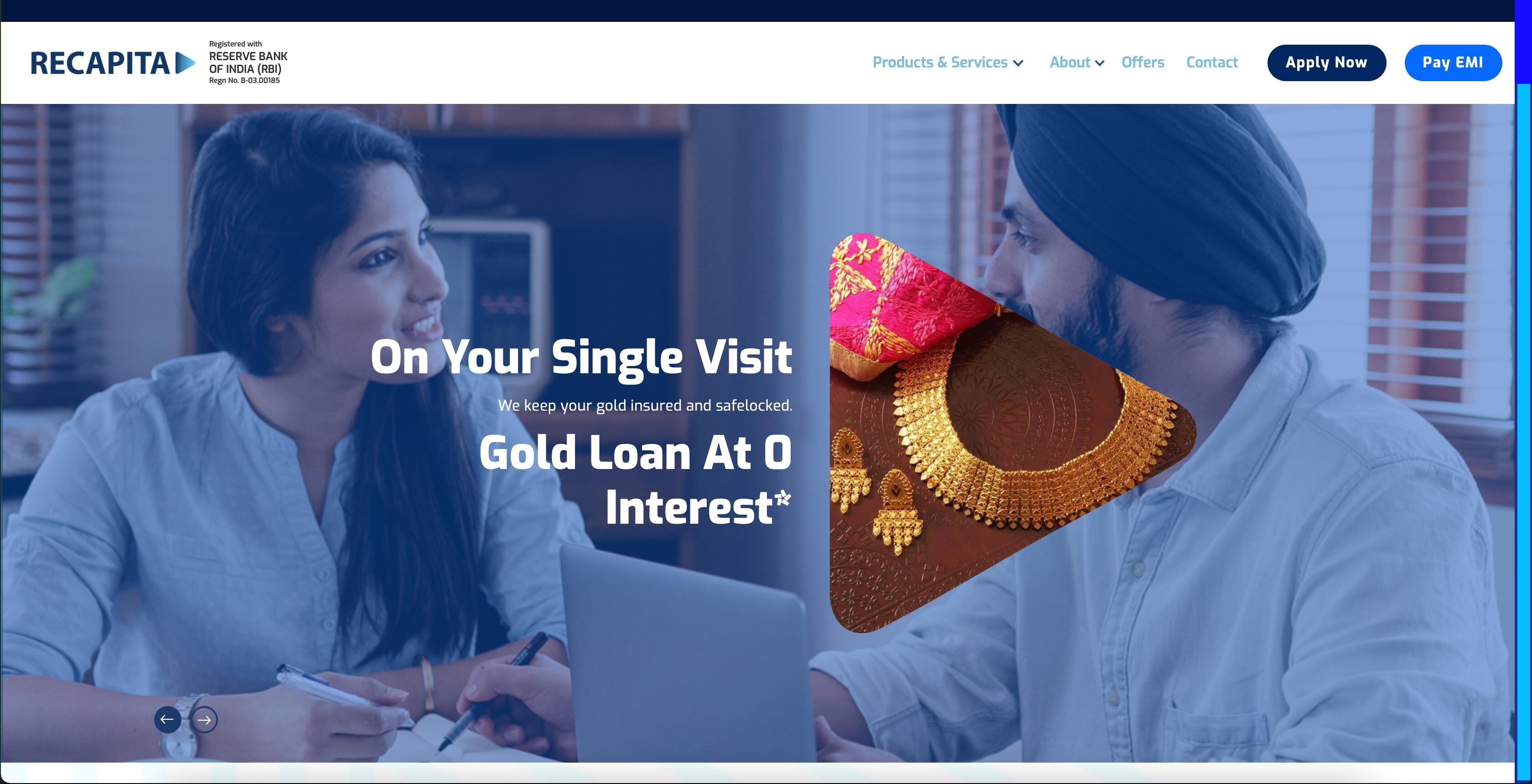 Recapita offers the following products:
Gold Loan
Personal Loan
Working Capital Loan
Small Business Loan
Corporate HR Loan
Mortgage Loan
Industrial Property
Financial Advisory
Corporate Advisory
Invoice Financing
Recapita is also a member institute of Equifax, Experian, TRIF, and Trans Union.
ZipLoan
Even after many strides in fintech, lending, and banking, easy credit access to small & medium businesses remains a significant hurdle. ZipLoan is a lending platform that caters to SMEs and provides micro-business loans. It aims to resolve this once and for all with a tech-backed lending platform.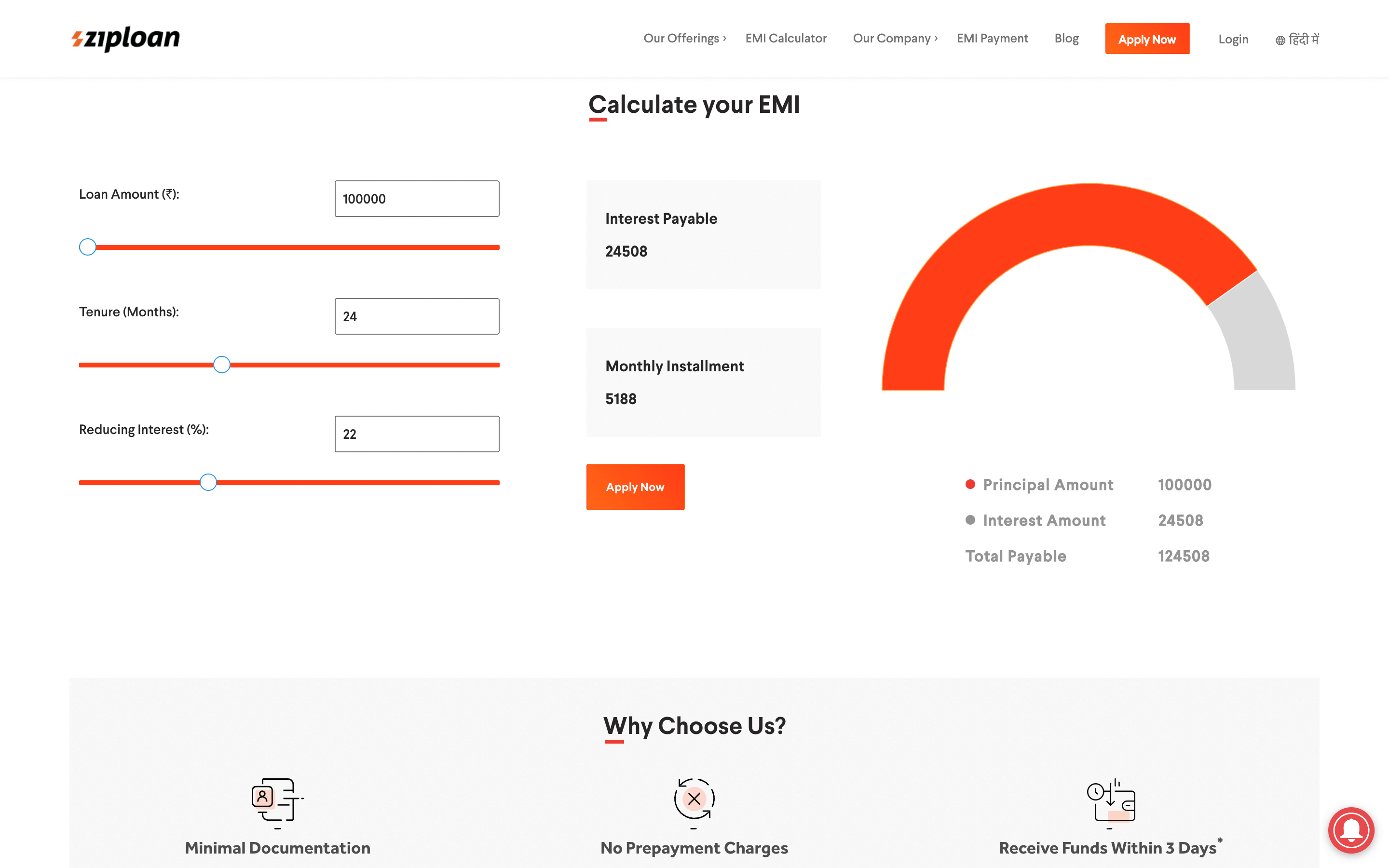 An RBI-registered NBFC, ZipLoan operates across 6 cities in the country. It offers business loans of up to ₹1-7.5 Lakhs with minimal documentation, essential eligibility criteria, and minus any prepayment charges. In addition, the loan disbursal timelines happen within 3 days, making it easy for SMEs who are in immediate need of funds.
Top Consumer-focussed NBFCs in India in 2022
Now that we're wrapped up the SME-driven NBFCs, let's take a look at the top Non-Banking Financial Companies that cater to consumers and individuals.
InCred
InCred is an NBFC personal, education, SME business, and two-wheeler loan and caters to individuals and companies.
The NBFC has garnered notable awards such as LinkedIn Top Startups 2018, The Economic Times Best Brands 2019, Super StartUps Asia 2019, The Economic Times Best Brands 2020.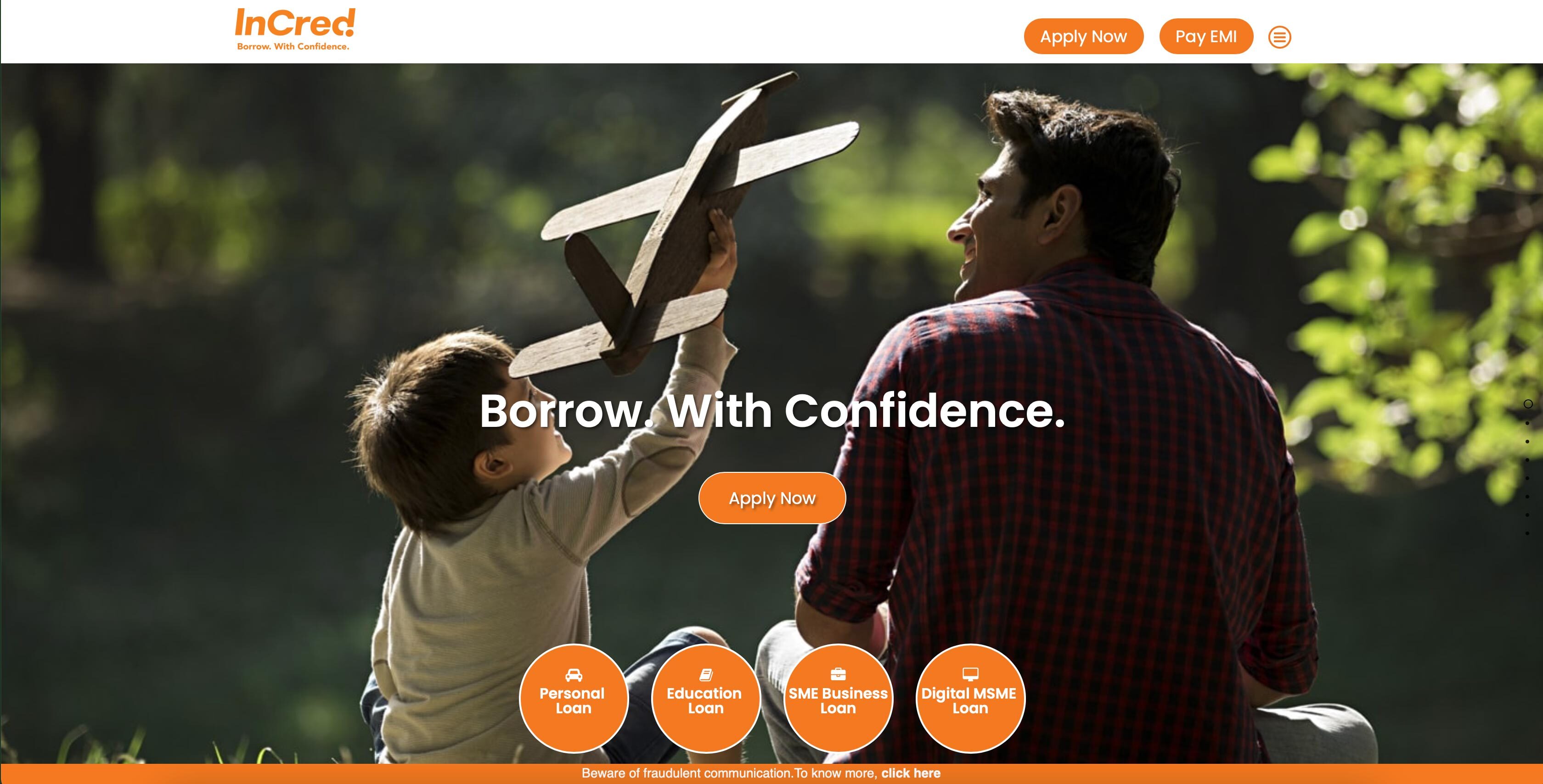 Getting started with a loan with Incred can be done in 4 simple steps:
Loan details
Personal Information
Verification Details
Loan Offer after evaluation
With some notable partnerships, this NBFC is striving to democratize lending and provide credit to both businesses and consumers, both underserved and catered. For instance, InCred has tied up with Amazon to address & resolve financial constraints Indian e-tailers face. In addition, Incred has also partnered with Zomato to provide easy credit to restaurant partners, especially to combat the drought brought by the pandemic.
Home Credit
Home Credit is an international NBFC with a global presence across more than 9 countries. It offers a diverse range of products such as loans, insurance, and financial services.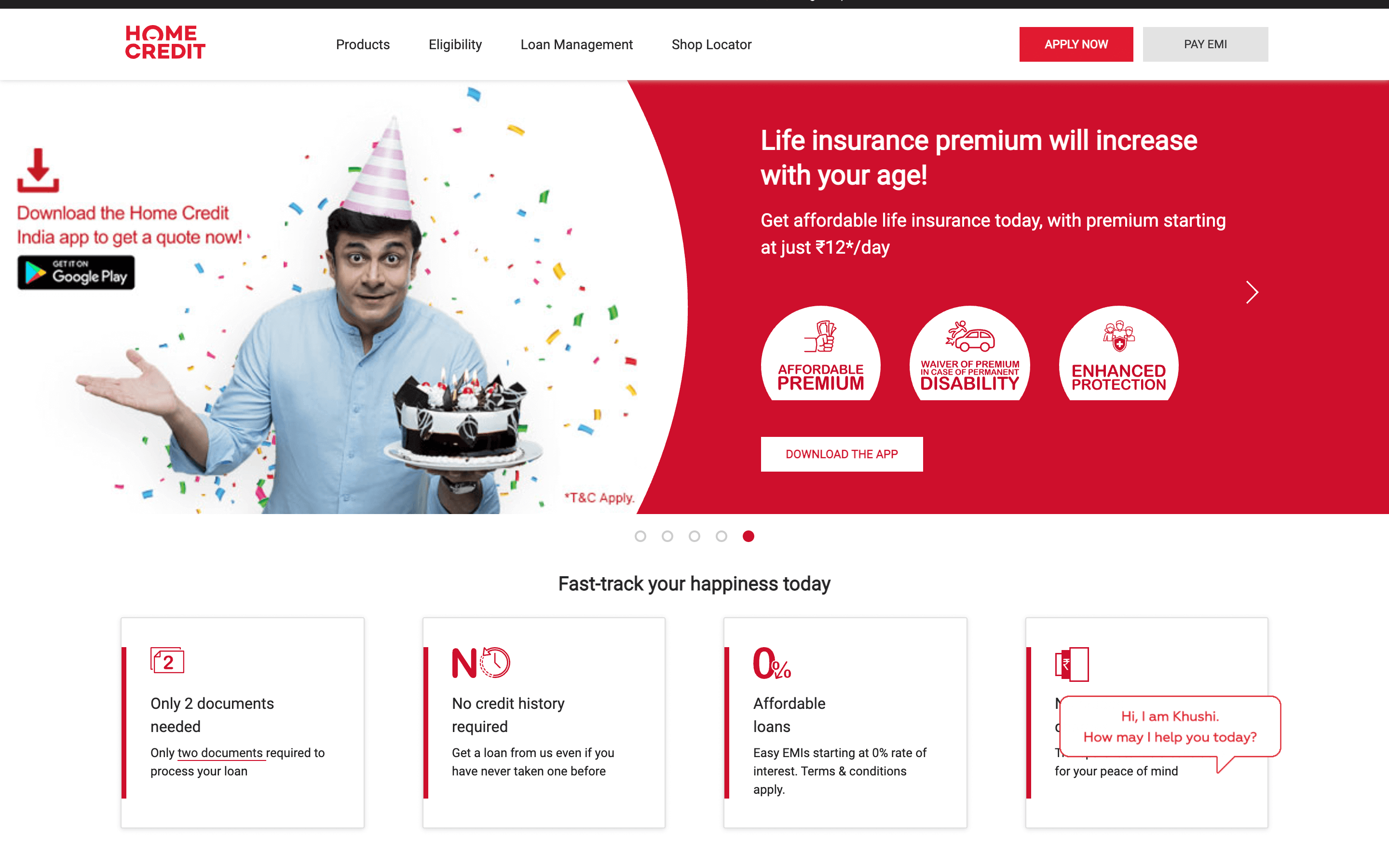 The key offerings from Home Credit include:
Loans
Mobile Phone on EMIs
Home Appliances on EMIs
Personal Loan
Home Credit Ujjwal (EMI) Card
Two-Wheeler Loan
Home Loan
Insurance
Health Insurance
Pocket Insurance
Two Wheeler Insurance
Services
ScreenGuard
Extended Warranty
Mobile Protect
Safe Pay
Wallet Security
Health Services
Home Appliance Protection
Credit Score Check
Care360° Protection
Digital Gold
Even if you don't have a borrower/credit history, Home Credit still offers loans and welcomes first-time applicants. Furthermore, it also offers flexible repayment options via online payments, payment apps, or any authorized centers.
PayU
PayU is a global fintech firm that focuses on Payments, Credit, and Investments. Spread across 50+ markets, the firm processes 10 Million financial transactions daily, $55B payments in FY21, has disbursed $130+ Million consumer loans, and invested over $1B in fintech.
The Indian entity is a payment gateway service provider that aims to help build a developer-friendly financial integration for payments and allow businesses to transact easily. Its lending counterpart, PayU Finance India, moved on to become an independent entity, after receiving the license from RBI.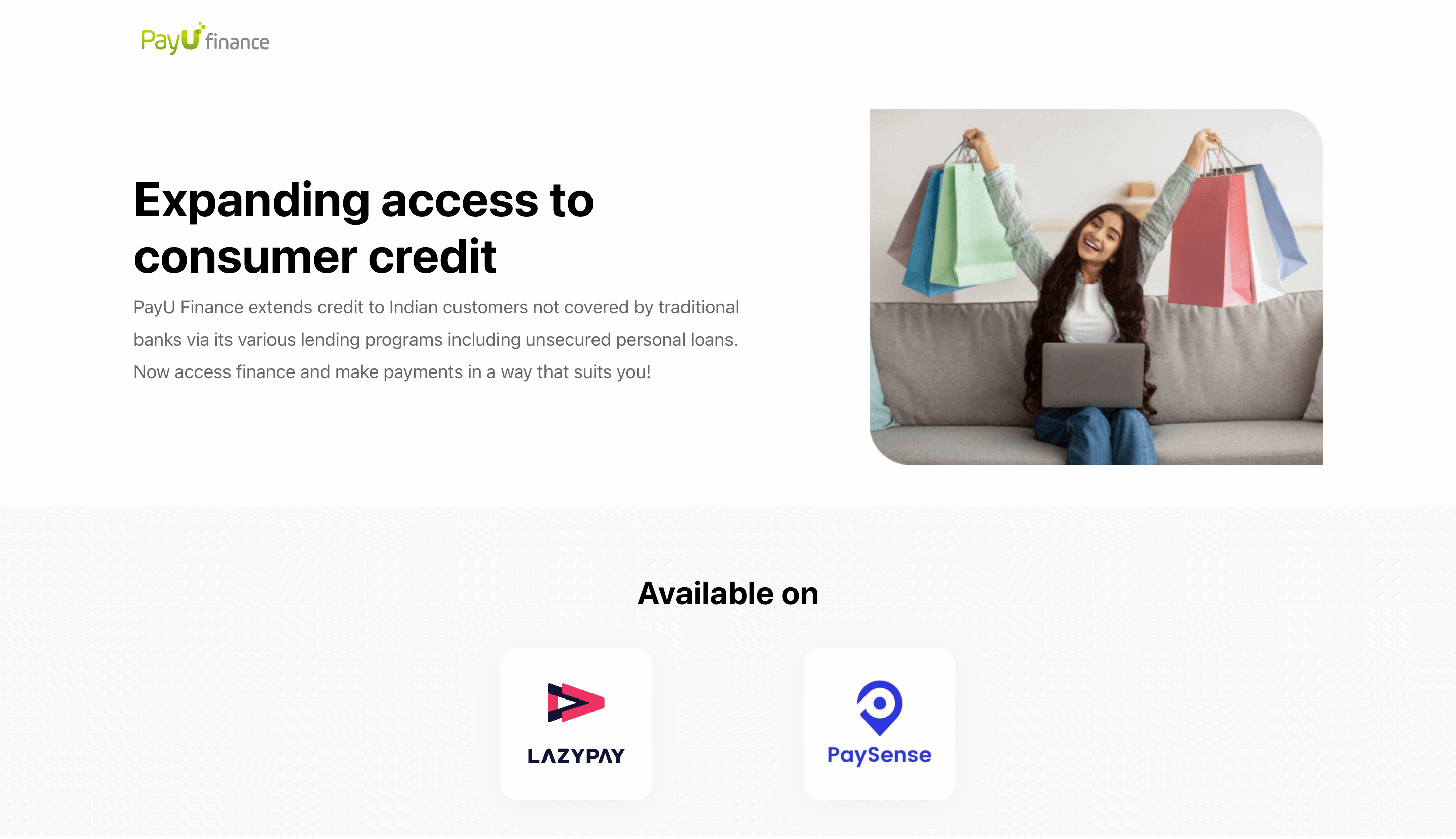 The key offerings by PayU Finance include:
Instant Personal Loans
Shop Now, Pay Later
Shop in Installments
PayU Finance facilitates Buy Now Pay Later via Lazypay, and it has PaySense as the Digital Lending Partner.
WeRize (MoneyOnClick)
The world is moving towards a DIY approach for any service or product. However, the small towns in the country, yet to tap into the tech-savvy progress, often falls behind. WeRize aims to serve these communities with their unique social distribution tech platform 'Finance ki Online Dukaan' to provide high-touch sales/after-sales services. Be it customized credit, or group insurance, or savings products!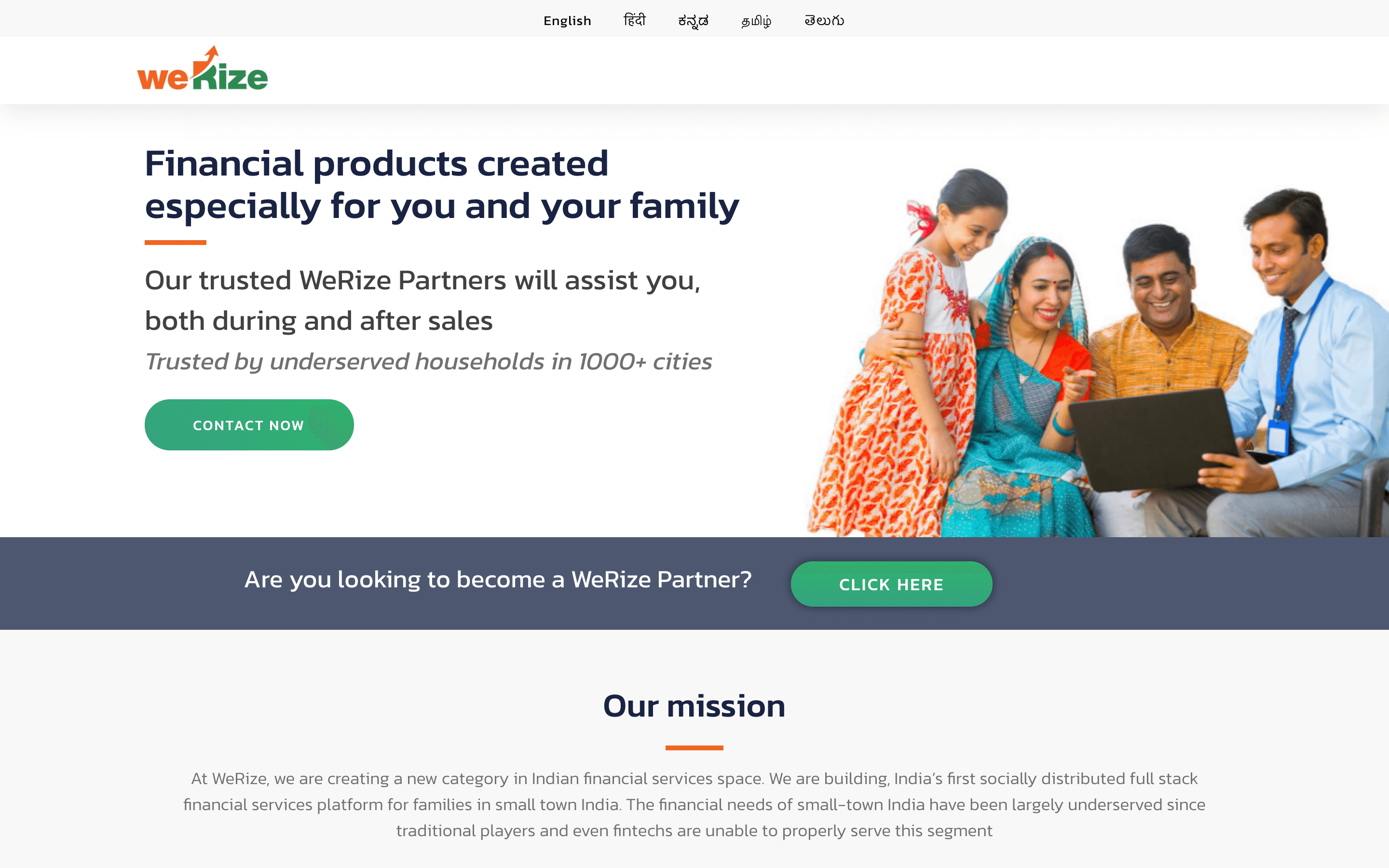 WeRize is India's 1st socially distributed, full-stack financial services platform that caters to middle-income groups, a whopping population of 300 million. This growing market is worth $200 billion and requires a distribution model that traditional financial & banking institutions can't stretch to serve.
LoanTap
LoanTap is an NBFC that provides customized loans for diverse purposes to individuals, especially millennials. It extends to swift & flexible consumer loans to salaried professionals and business owners.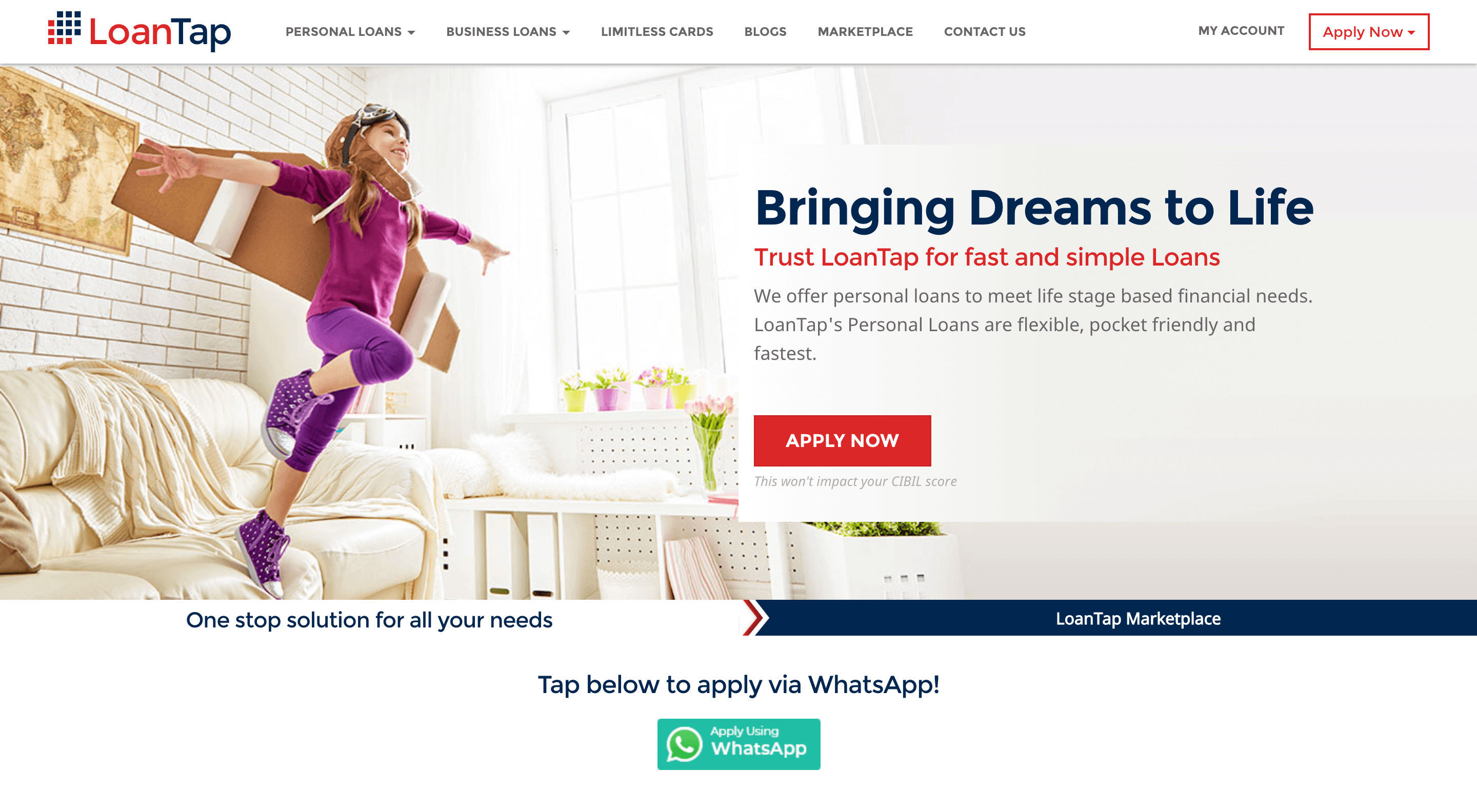 This fintech provides an array of products and services such as:
Personal Loans
EMI Free Loans
Personal Overdraft Facility
Credit Card Takeover Loans
Rental Security Deposit Loans
Advance Salary Loans
House Owner Loans
LoanTap provides a 24-hour disbursement window once a loan application is processed & approved. In addition, it also offers financial products like Limitless Cards along with BNPL services to users that can convert outstanding amounts to EMI.
Navi
Navi is a digital lending app that provides easy credit and loan options to users. Via a fully digital KYC verification process, a user can apply for swift loans using Aadhaar/PAN and choose any EMI repayment duration and terms.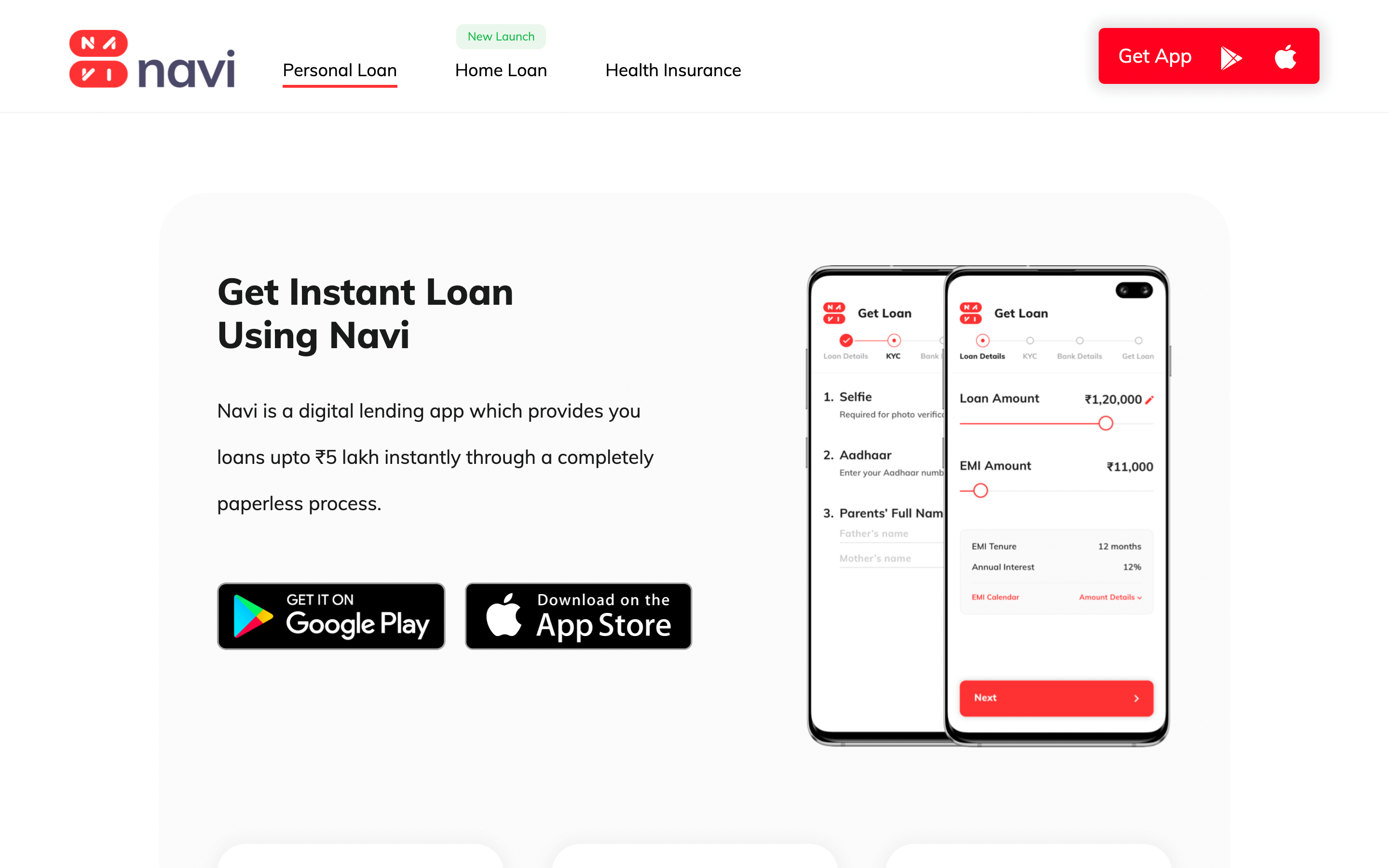 Navi aims to build financial services and products that are simple, affordable, and accessible to all. It provides home loans, personal loans, and insurance to consumers within a couple of clicks and has a custom app for tracking the same.
Navi offers loan amounts up to ₹5 Crores with Interest rates from 6.4%. Further, you can choose EMI tenure periods up to 25 years!
Capital Float
Capital Float is one of the top NBFC that provides Buy Now Pay Later and credit facilities to salaried and self-employed individuals for their personal or professional needs. The platform has partnered with some of the top brands and offers lending services for consumers that shop online.
Founded in 2013, Capital Float has a presence in over 300+ cities and so far has served more than 2 million customers, disbursed more than 9000+ Crores loans, and financed 7.5+ million purchases.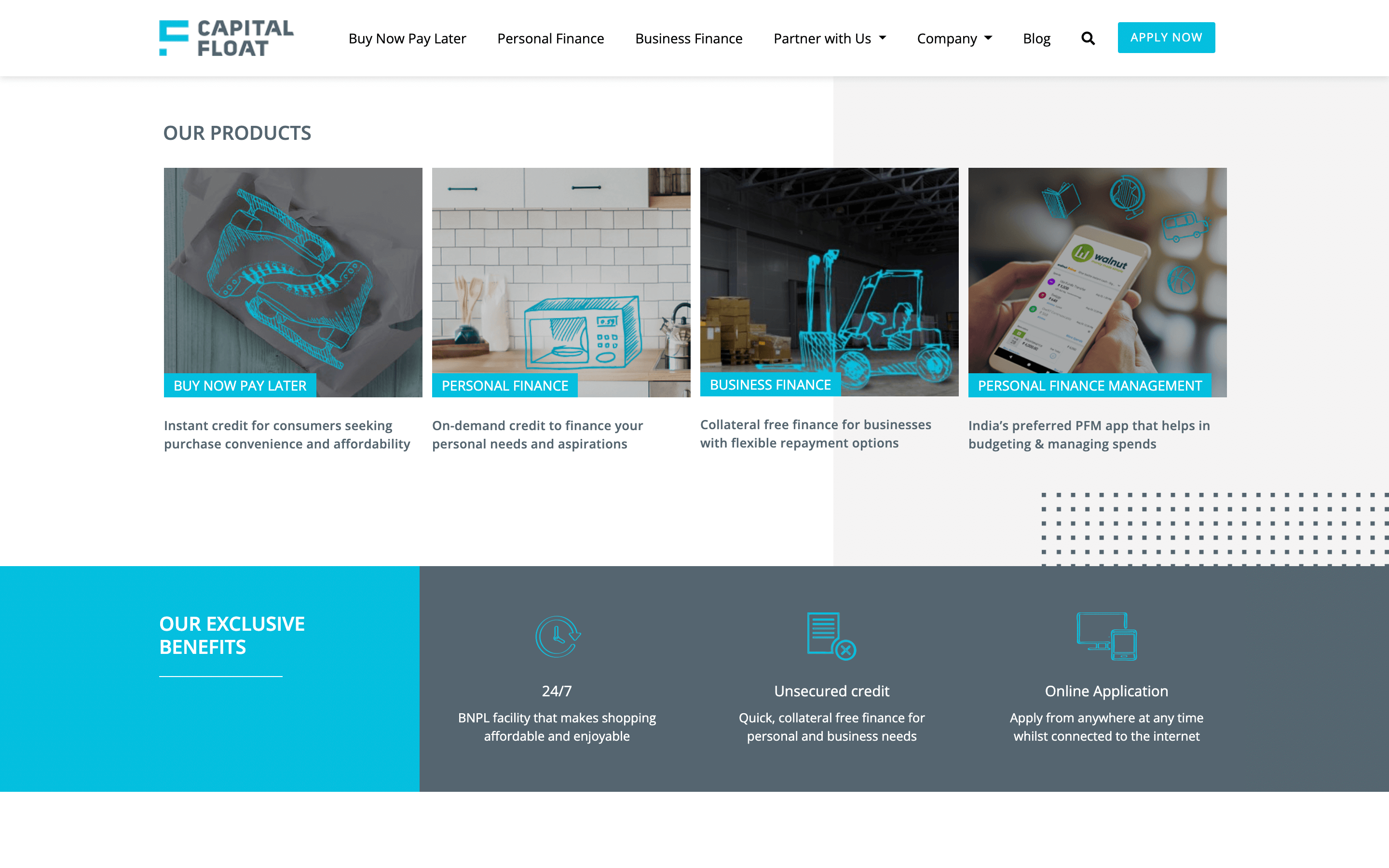 Capital Float provides unsecured digital credit for amounts up to ₹10 lakhs to help individuals in their business needs. This short-term credit facility has an entirely online application process, requires no collateral, and has 72-hour loan disbursement.
The eligibility criteria for this NBFC to provide loans include:
Income: Salaried or Self-employed individuals
KYC: Documents like PAN card, Savings Account, and address proof are mandatory
Residency: Applicant must reside in India
Coverage: Across Capital Float's operational cities
TapStart
TapStart is an RBI-licensed NBFC that aims to simplify credit for consumers in India. TapStart provides consumer credit via digital channels and is in the pursuit of making the credit experience the most convenient for retail segment in India.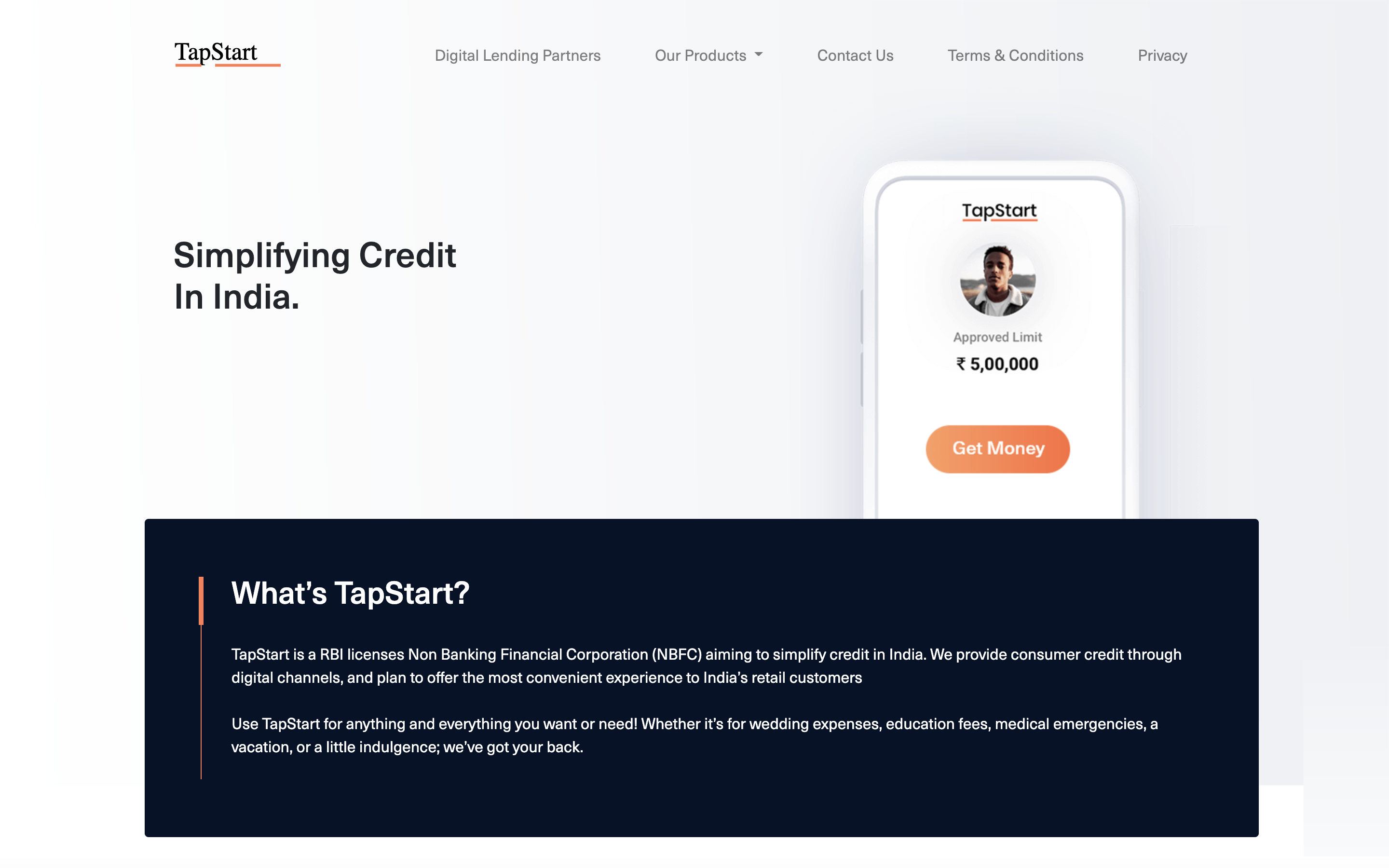 TapStart's digital lending partner is MoneyTap, one of the country's largest consumer lending platforms. This NBFC helps users with any need- be it loan for wedding expenses, education fees, or, medical emergencies.
Top P2P-focussed NBFCs in India in 2022
LiquiLoans
LiquiLoans is a peer-to-peer lending platform that connects fintech lenders and borrowers, and enables them to provide & receive loans.
The P2P NBFC employs tech to match these lenders & borrowers and removes the margin fees otherwise levied by traditional financial institutions & banks. Further, it charges a service fee from the consumers for facilitating the credit.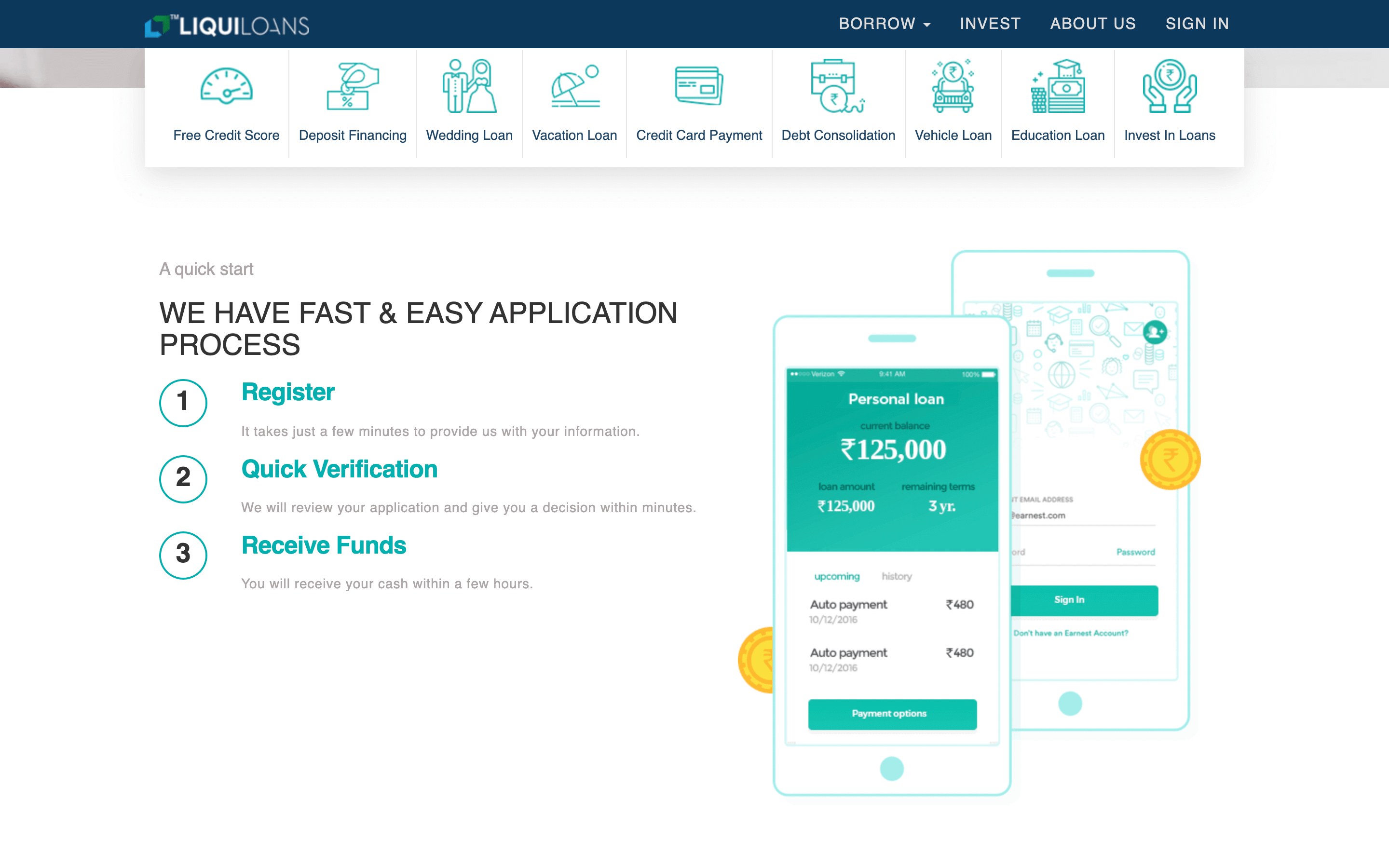 LiquiLoans provides loans for a variety of uses such as:
Free Credit Score
Deposit Financing
Wedding Loan
Vacation Loan
Credit Card Payment
Debt Consolidation
Vehicle Loan
Education Loan
This P2P lending NBFC requires the following eligibility criteria for a user to either lend or borrow:
Minimum age of 18
A valid address with proof
Bank account
Regular income
RupeeCircle
RupeeCircle is a P2P NBFC that connects creditworthy borrowers with lenders and aims to provide last-mile credit facilities to users across India and amplify financial inclusion. The P2P lending platform acts as an alternative to traditional loans along with lucrative investing options.
Moreover, it eliminates any middlemen and directly provides a common arena for borrowers to meet lenders.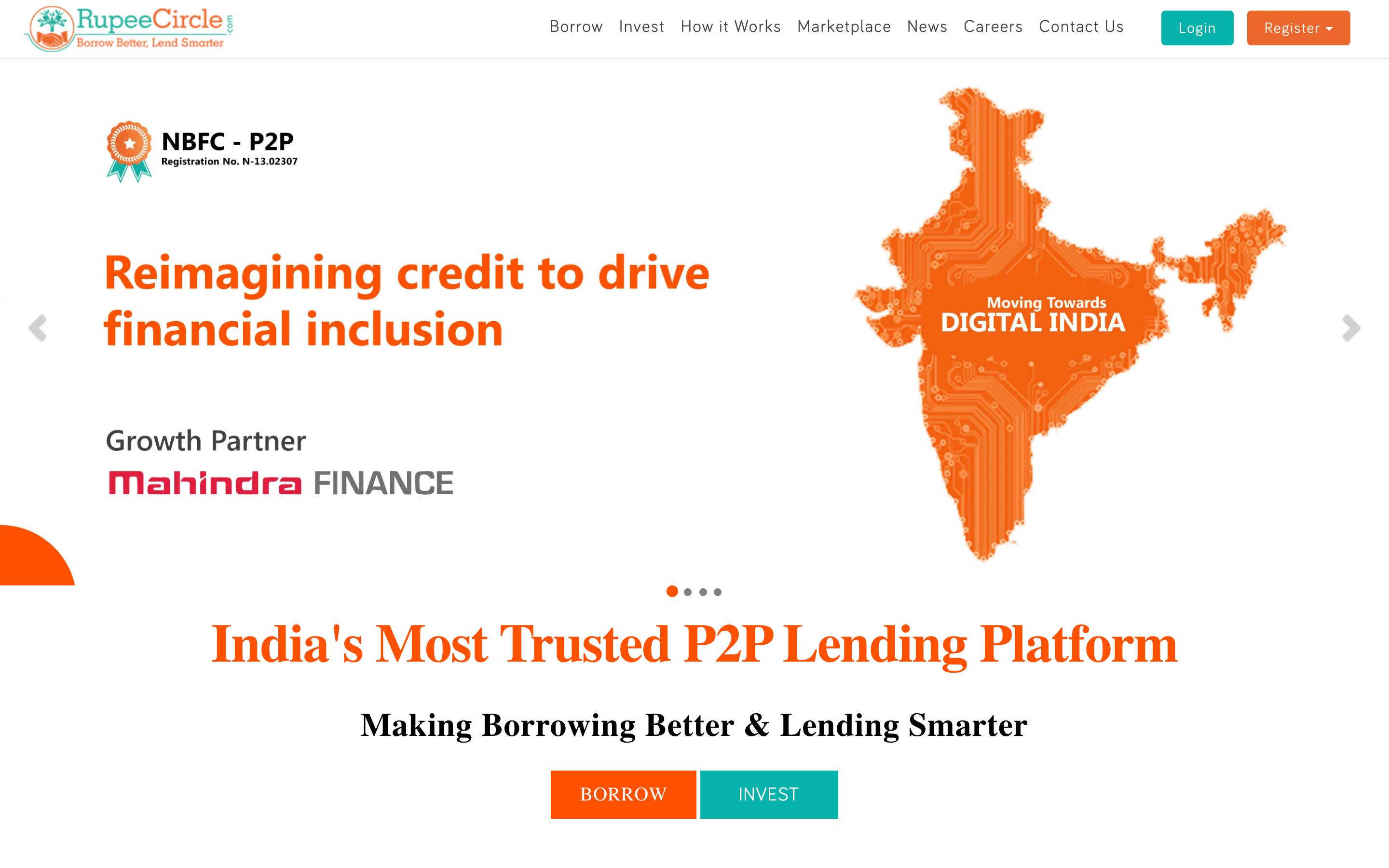 If you are wondering about the instances of fraud on this P2P NBFC, RupeeCircle takes care of the heavy lifting- background checks, profile verification, risk assessment, loan collections, and more!
The different types of P2P loans curated by RupeeCircle include:
Debt Consolidation Loans
Vacation Loans
Medical Bill/Emergency Loans
Auto Loans
Small Business Loans
Life event Loans
Education Loans
Consumer Loans
LenDenClub
LenDenClub is India's first P2P lending platform that has touched profitability. It has registered loan disbursements close to ₹600 Crores in FY21, along with a YoY growth of 1000%.

To get started with this P2P NBFC as a lender:
You need to register on the platform, undergo the KYC verification process, and pay a one-time fee of ₹500
Peruse verified borrowers and invest as needed
Receive monthly returns from the borrower and choose to reinvest, if needed
The criteria to be a borrow with LenDenClub are:
Age at time of disbursement: 21 to 55 years
Net monthly income: At least ₹12000
Residence: With family, rented home, or own home
Bank Default: No loans or credit cards with default, written-off, or settled status after 2012
Location: Mumbai, Pune, or Bangalore
Employment: Salaried individuals
Wrapping Things Up!
And, with that, we've seen the top upcoming NBFCs in India for 2022! We're thrilled to empower our dear customers like Kudos Finance, Saraloan, and Nimisha Finance India Private Limited in their mission to decentralize and democratize lending & credit.
Wondering how Decentro's banking API stack has empowered these non-banking financial companies to serve their customers better? Stay tuned, for their case studies are en route! Not just that, are gearing up to enable many more NBFCs in the coming months!
Are you an NBFC or fintech lender who's looking to amp up your financial offerings and provide a seamless lending experience to your customers, partners, and vendors? Decentro's API banking platform provides easy-to-consume financial APIs to help businesses like yours.
How?
Fully-digital KYC onboarding for your customers & partners.
End-to-end customizable conversational banking workflows on chat-based social media apps like WhatsApp for your consumers, agents, businesses. or partners.
Simplified loan collections and swift disbursals. Reduce your collection expenses by 5X!
Real-time transaction reconciliation via virtual accounts.
Easy plugging into Decentro's lending ecosystem and offer a myriad of financial products & services like Buy Now Pay Later! Co-lend or engage in lending partnerships.
Real-time, instant repayments using UPI & NACH Mandates.
… and more! Be it easy issuance of co-branded prepaid payment instruments, social media payments with just a tap, or embedding banking with ease, and we'd be happy to help!
Sounds like something you'd like to invest in? Here's all about our APIs for NBFCs & fintech lenders!
Wish to get your NBFC platform listed here? Drop us a mail at hello@decentro.tech!
Until we see you next time with another exciting write-up!
Cheers!