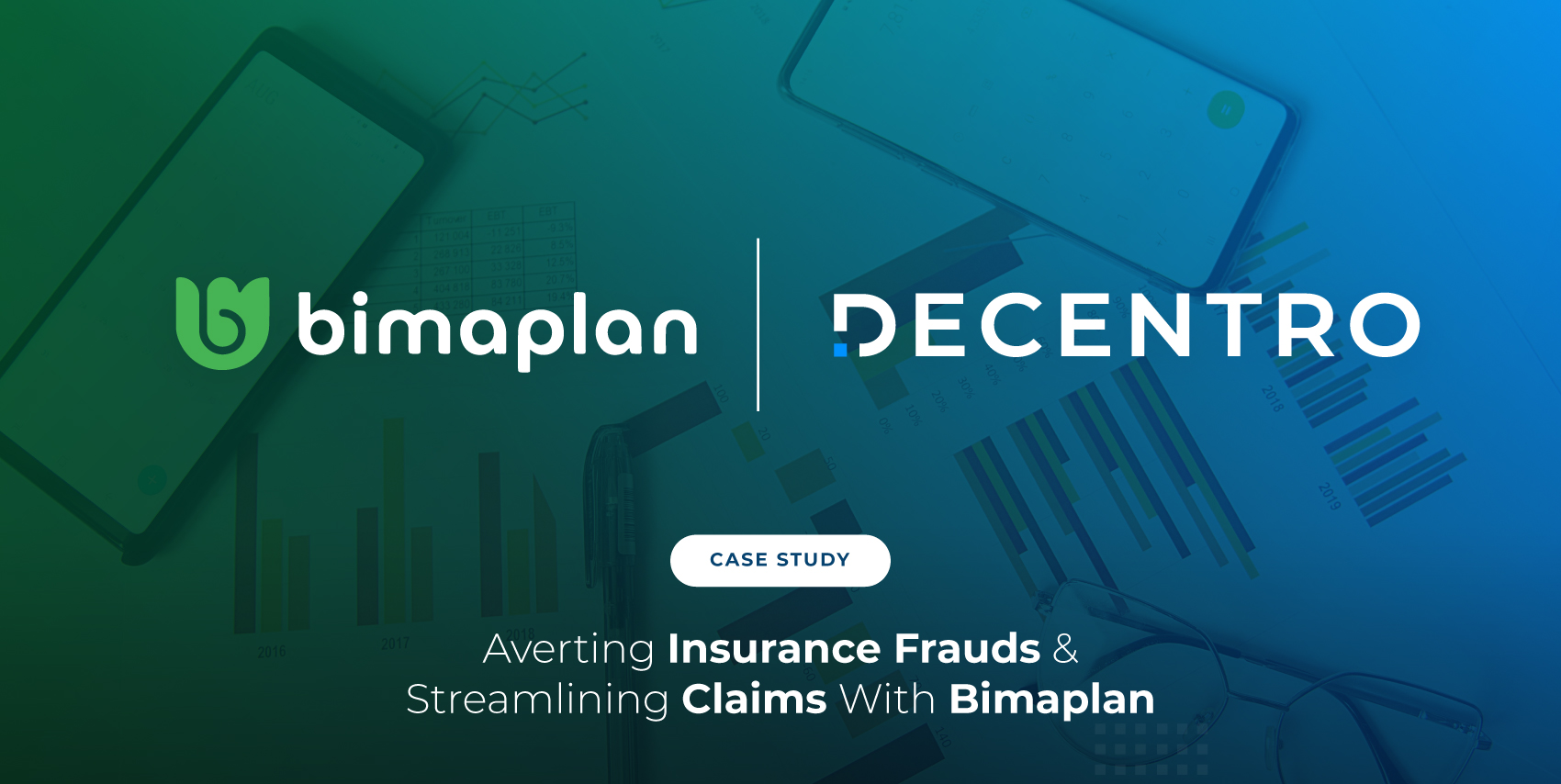 Averting Insurance Frauds & Streamlining Claims With Bimaplan
How does Bimaplan, one of the fast-growing insurtech companies, streamline insurance claims and prevent fraud?
"Do you have insurance?"
While some of us may nod in agreement, the majority of the population in the country would say no!
According to the 75th round of the National Sample Survey (NSS), over 80% of Indians did not have health insurance cover- a whopping 85.9% rural Indians, and 80.9% in the urban areas.
The lack of penetration of life insurance in India can be attributed to many factors; lack of awareness, and a whopping 80+% of the workforce being employed in the unorganized sector. However, at the onset of the pandemic, this has seen a tectonic shift.
The life insurance industry expects a 5.3% CAGR between 2019 & 2023!

IBEF
Bimaplan is an insurtech startup that aims to catalyze the penetration rate, increase accessibility & visibility for insurance via technology, and cater to the low & middle-income population of the country. 
What is Bimaplan?
Bimaplan is an insurtech company that envisions providing financial security via health insurance products & services to the under-catered households in the country.
Further, it works with insurers to set up and extend over-the-counter insurance products with a low premium to consumers who cannot pay more than ₹450 insurance premiums. Most insurance-provider companies tend to ignore this large section of people, and Bimaplan aims to empower them.
How?
By leveraging the exponential growth of internet users beyond metropolitan cities. It's about time the wheels of democratization for life insurance started motion. And, this might be that!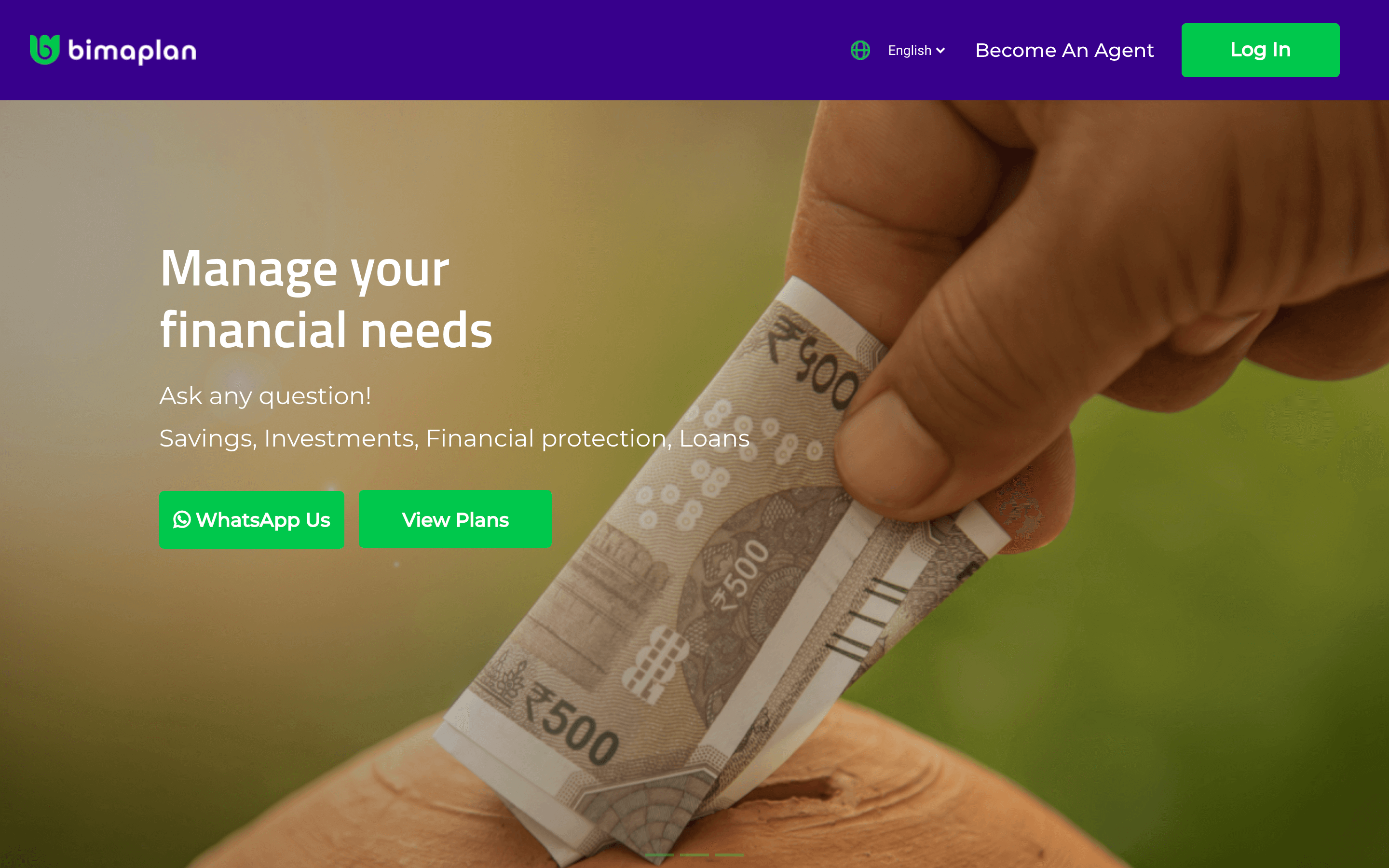 How Does It Work?
Bimaplan provides a simple and powerful calculator to help users find the best plan for their needs. The plans could range from Personal Accident Coverage, Health Insurance Plan, Covid Hospitalization Cover, and more.

To start off, a user can ping the Bimaplan team on WhatsApp and provide basic details. The team reviews the plan you opt for, and the insurance coverage begins immediately. You can always avail the 24*7 customer support from the team and drop a #Claim message when you require one. That's how easily you become financially secure with Bimaplan!
How Does Bimaplan Leverage Decentro's APIs
Bimaplan offers tech-driven and simplistic insurance solutions to customers and democratizes it for the underserved category of the population.
However, verifying users and their claims before providing insurance amounts was crucial to prevent fraud. Above all, it was essential to ensure that the financial necessity always reaches the right hands!
How did Bimaplan achieve this?
Seamless Identity Verification of the Insured
Bimaplan makes use of Decentro's KYC APIs to run comprehensive background checks on a user when they raise an insurance claim. The platform uses a single API endpoint to run checks via various documents like PAN & Voter ID and Decentro's API banking platform automates the entire flow in real-time. In this manner, Bimplan can ascertain and prevent fraud.

Facilitating Claims with Instant Bank Account Validation
Once Bimaplan verifies the identity of users, the next step is to check the authenticity of the bank account details of the individual to provide a claim. To make the process smooth on the users & instantaneous, Bimaplan makes use of Decentro's Penny Drop Verification APIs. Consequently, the platform powers up its claim payouts process after affirming the account belongs to the same user.

What were Bimaplan's Outcomes?
Let's take a look at some of the key outcomes after Bimaplan leveraged Decentro's API banking platform to optimize insurance claim payouts.
Go-live timelines within weeks; within weeks of going live, Bimaplan has had more than 4400 API transactions, with the numbers growing daily.
Bimaplan reduced overall expenditure by 90%, as compared to a legacy financial integration that takes months together.
Multiple document verification for KYC using a single API endpoint. This has saved Bimaplan the need to integrate separately for each document.
Instant bank account verification with APIs with a few milliseconds response times and 99.9% uptime.
Load balancing feature to leverage that handles any spike in volume or unexpected downtime.
Along with Bimaplan, we've empowered many of our customers like MoneyTap, Jumbotail, OkCredit, and FamPay to overcome the barriers when it comes to any banking or financial integration.
If your business is stuck in the stone age or in an antiquated industry with manual workflows, now is the time to flip the coin and join the revolution. Be it for a simple compliant-ready PPI issuance, removing the headache from your business payments, or even launching your custom BNPL product.
Got a use case that involves anything linked to banking? We're all ears!
Got a roadblock for some financial integration? Let's help you fix it!.
We're always at hello@decentro.tech
Cheers!