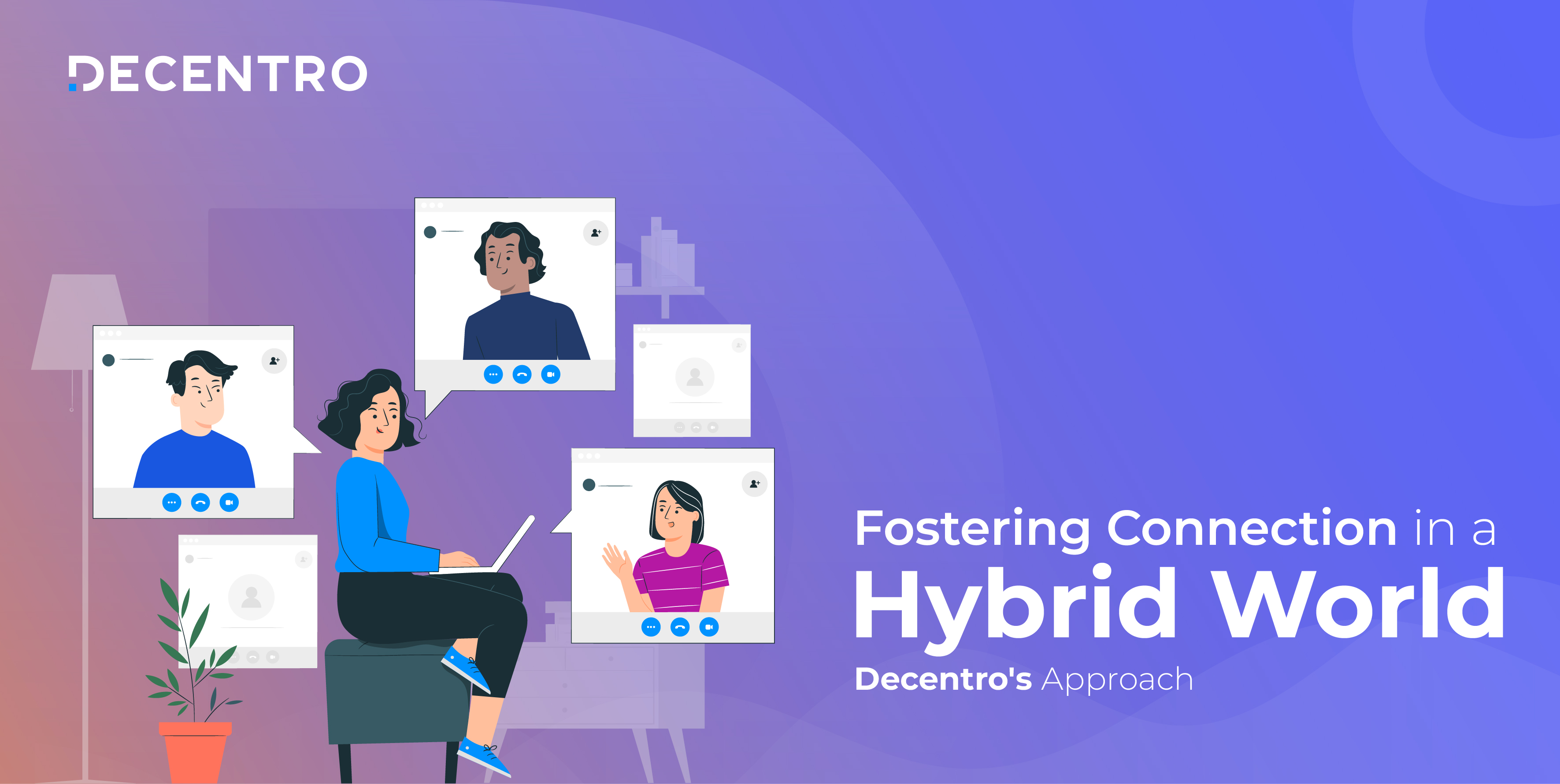 Fostering Connection in a Hybrid World: Decentro's Approach
Dive into how Decentro transformed its workplace, embracing hybrid culture for innovation, collaboration, and employee engagement.
The hybrid work model has emerged as a powerful and lasting solution in today's rapidly evolving work landscape. Companies across industries have realised the benefits of allowing employees to work from anywhere, and employees are embracing the flexibility and autonomy of a hybrid workplace.
As the concept of a hybrid work culture gains momentum, Decentro is playing its part in creating a hybrid work culture that not only supports but thrives on collaboration, productivity, and employee engagement.
Embracing a New Definition of Work Culture
Decentro was started in the year 2020 in the midst of the COVID-19 pandemic. As such, we started with a non-traditional working style. This enabled us to create a hybrid culture that fosters innovation, productivity, and employee well-being right from our inception. Our leadership sets the example, and we encourage open communication, collaboration, and a sense of belonging across all teams. Together, we're not just building a great company but creating an incredible workplace culture that defines us.
Shifting from an In-Office Culture to a Hybrid Work Culture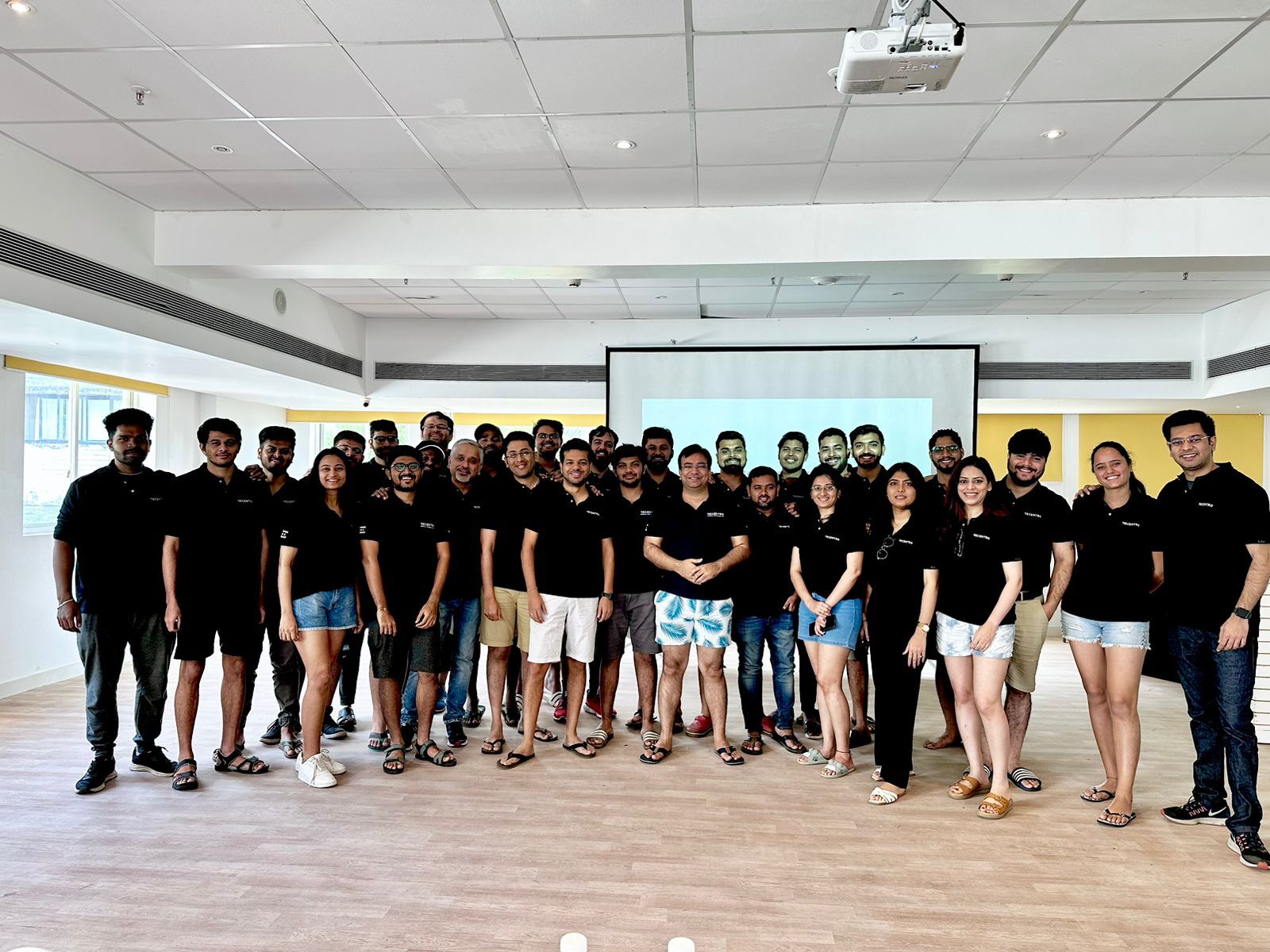 The year 2020 was the year of the COVID-19 pandemic. As we were starting out as a company, having a wide talent pool and providing maximum flexibility to our employees was essential. Therefore, we decided to shift from an in-office culture to a hybrid one. Doing so enabled us to have a wider talent pool from different geographies and multiple cities while also allowing us to retain talent with high retention rates.
We were also focused on promoting employee productivity while strongly focusing on collaboration in our teams. As such, by leveraging a number of strategies, we were able to significantly boost productivity and collaboration between our teams and create an effective hybrid and remote work culture. 
Strategies for Fostering a Future-Proof Hybrid Culture

Fostering a future-proof hybrid culture requires a strategic approach. As an organization, we understood the need to embrace new ways of working and leveraging technology to facilitate collaboration and transparency. 
Empowering Employees for Success
As a tech-first company, innovation lies at the centre of our work. When it comes to hybrid and remote work cultures, a major concern is that innovation takes a step back, given that the teams work from different locations.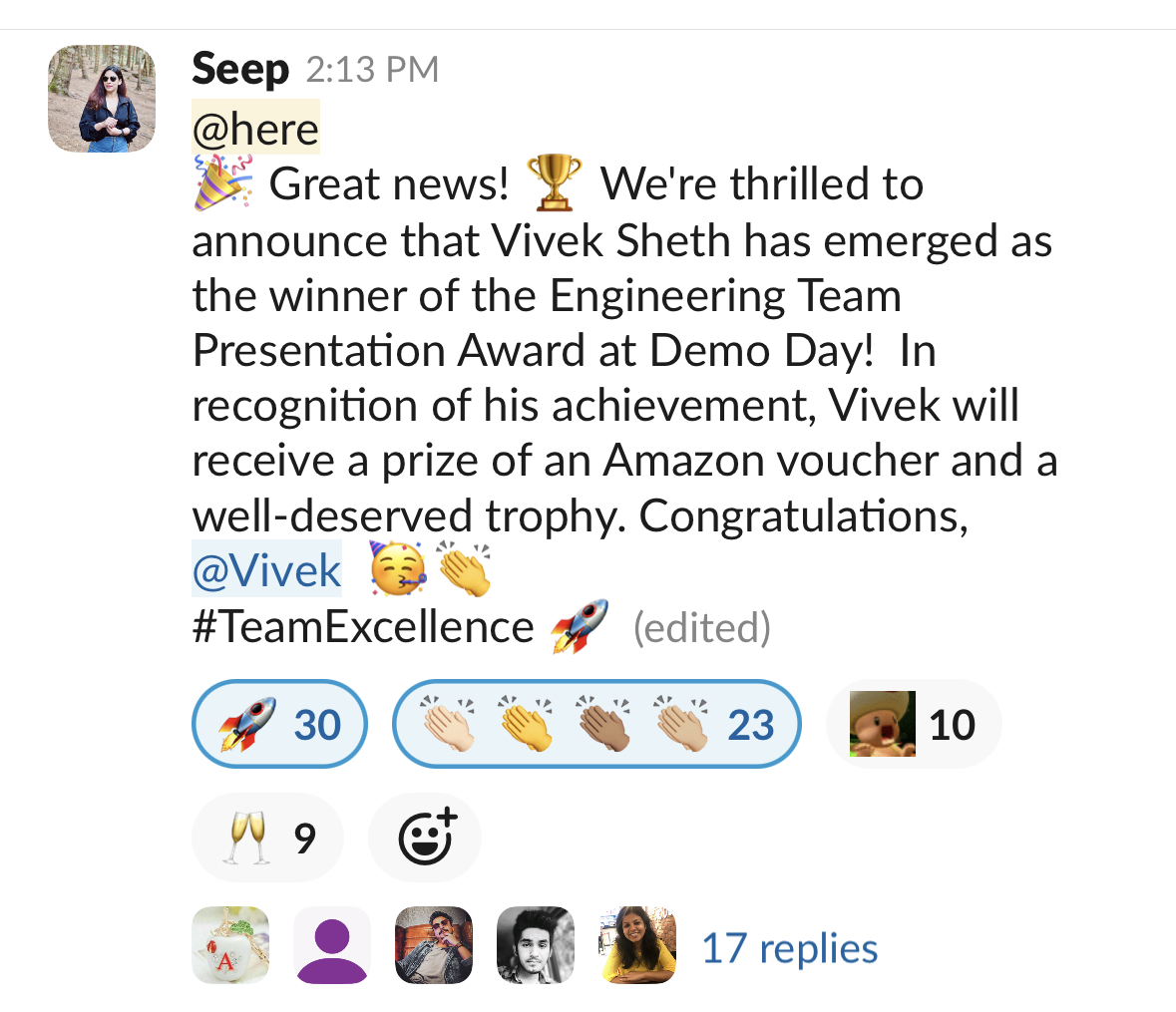 At Decentro, we empower employees for success by inculcating innovation and cross-functional collaboration by holding demo-day showcases where tech and product teams come together to showcase new features, functionalities, and tools and drive knowledge-sharing with other teams. The demo day is a mandatory showcase with the entire organisation attending. We reward the best presentation with gift vouchers and a trophy.
We also do quarterly town halls with our founders and all the teams to share the impact created by the teams. The town halls serve to bring together all the functions once every quarter and give them a picture of the organisational goals and progress made with respect to each of the goals. 
These activities have helped us keep the teams motivated while giving them an idea of the impact of individual functions in achieving the overall organisational goals. This is a testament to the ownership and empowerment that can be provided to the employees, even in a hybrid workplace.
Harnessing Digital Tools for Collaboration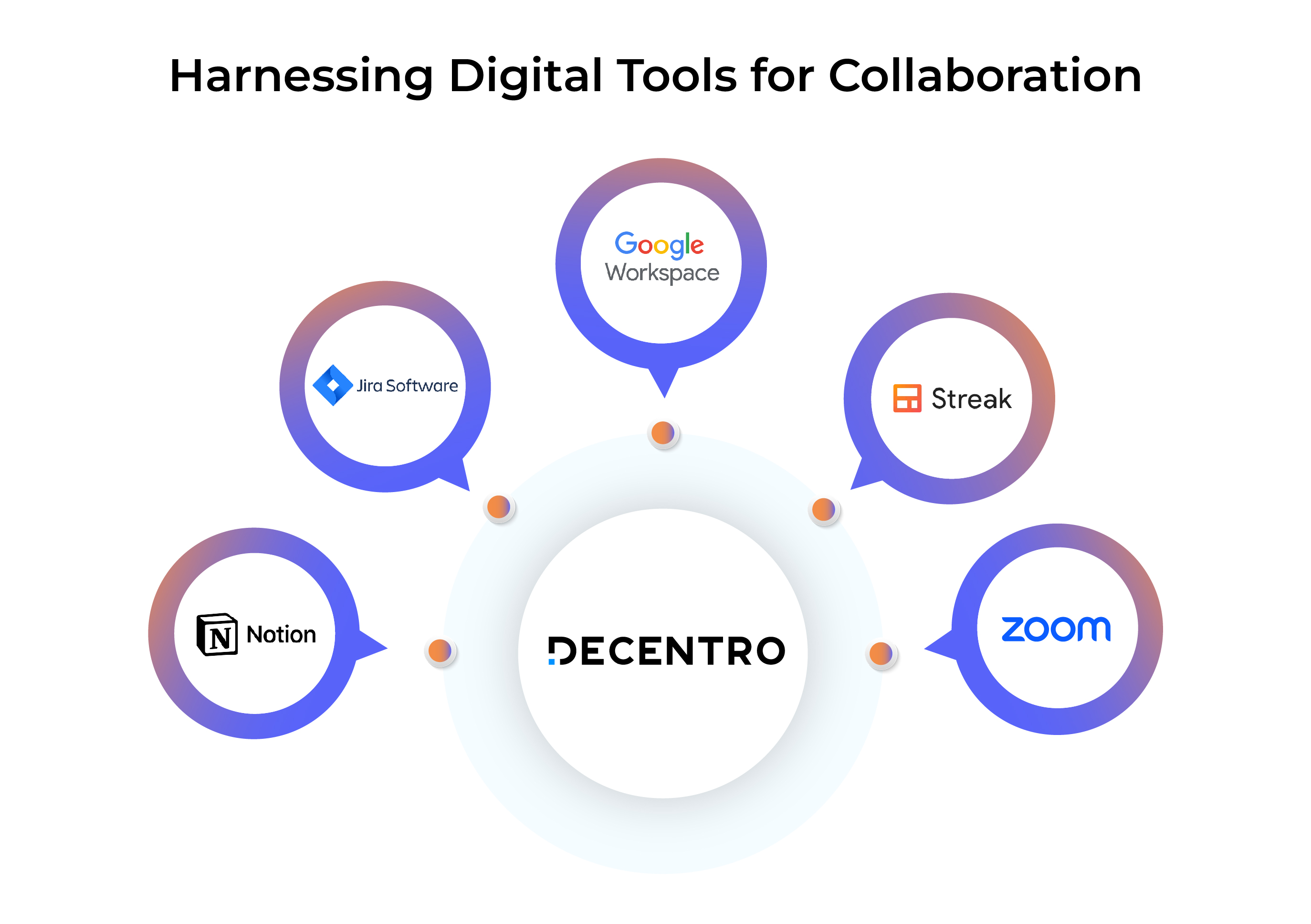 Effective collaboration is one of the key pillars of Decentro's work culture. We understand that seamless collaboration is essential for success in a distributed work environment consisting of remote and in-office attendance. We use a number of tools to harness our employees' potential while providing them with the comfort of working remotely.
Decentro uses Google Workspace to centralise project management, communication, and resource sharing so as to facilitate collaboration between in-office and remote employees.
Decentro also leverages Slack and Zoom to maximise easy and collaborative engagements within the teams. These tools help us keep teams aligned and make decisions more quickly. These also minimise the need for constant availability and reduce the pressure of being "always on."
Apart from these tools, we use a number of tools across different functions to help with project management and automate repetitive tasks. We use Streak as our CRM tool for the business teams. The design and marketing teams use Trello for project management. We also use Asana and Notion for project management at a central level.
The Importance of Emotional Proximity in a Hybrid Work Culture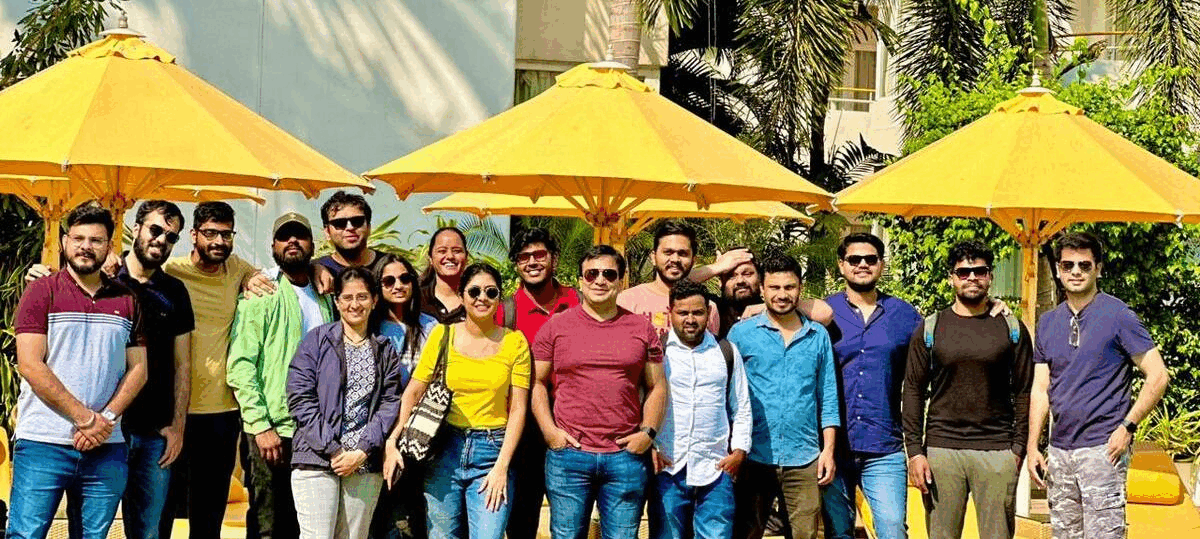 Decentro understands that physical proximity is not the sole driver of cultural connectedness. We recognise that emotional proximity, or the sense of being valued and seen by colleagues, is crucial in fostering a strong work culture.
To promote emotional proximity, we focus on creating intentional and meaningful interactions among employees, regardless of their physical location.
We started monthly game nights for all our employees for all teams to come together and engage more with each other outside of work. We have annual offsites for the whole organisation for daily idea exchanges and team-building activities. We also do team dinners with our founders every six months for different functions. This way, remote working teams also have an opportunity to interact with the leadership regularly.
These interactions provide feedback, support, and recognition opportunities, fostering a sense of belonging and connectedness.
Fostering Microcultures within a Hybrid Organization
Decentro recognises that a strong work culture is not one-size-fits-all. We understand the importance of fostering microcultures within the larger organisational framework. Decentro encourages teams and departments to define their own norms, values, and ways of working, allowing for autonomy and individuality while aligning with the company's overall mission and values.
For example, our marketing team has the entire team working from our Gurgaon office. In contrast, the marketing lead is based in Bangalore – acting as a conduit for managing people and two different cultures.
We also have a game room in our office with a pool table and a small library of books covering a wide variety of topics. The game room has become a converging point for all pool players and serves as a healthy break for the teams through some of the more hectic work days. The library also helps reduce the screen time of our employees.
Conclusion
The future of work is hybrid, and Decentro is leading the way in building a work culture that is the culture of our people. With a focus on empowerment, collaboration, and innovation, we are setting the bar high for what a successful hybrid work culture can achieve.
Do you wish to be a part of this culture? Feel free to check out the openings we have – Here.