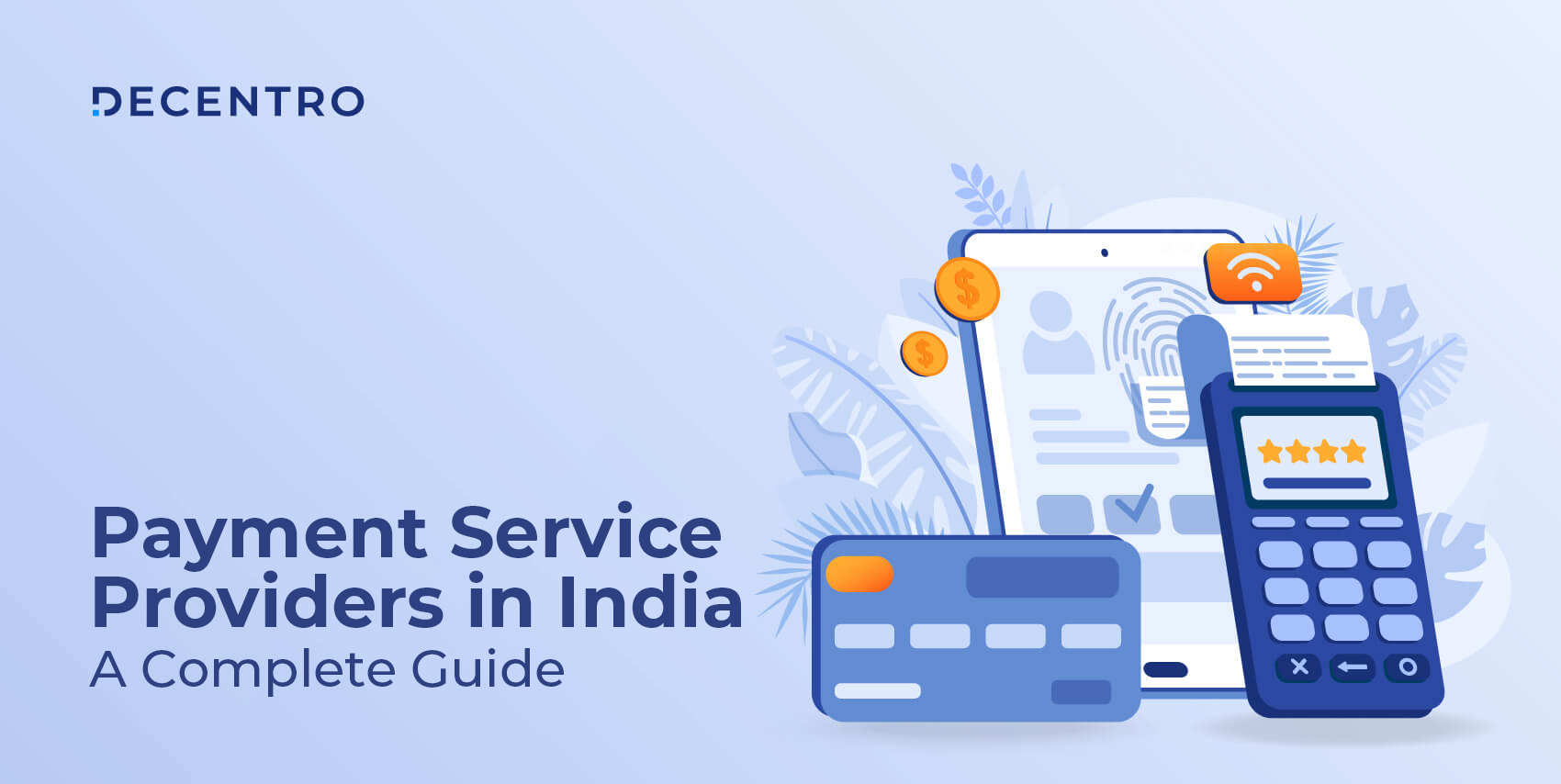 Payment Service Providers in India – A Complete Guide
What are Payment Service Providers? How do PSPs work? Learn how you can power up your PSP platform today.
Let's rewind time.
A decade ago, would anyone believe if we said that they could order & buy just about anything under the sun by sitting in front of their computer or mobile? Hardly!
The digital payments industry is growing, and quite fast, for that matter.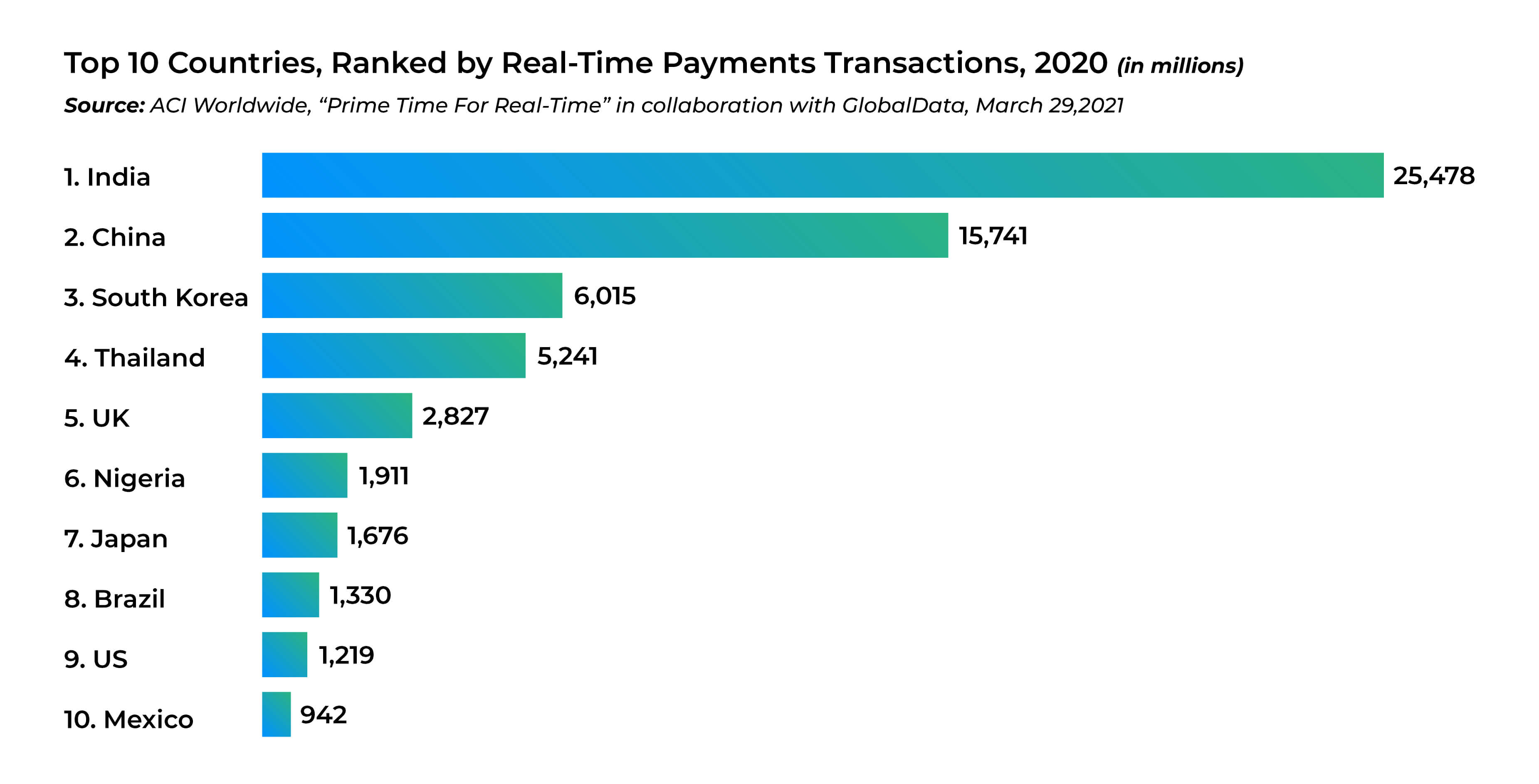 According to reports by ACI Worldwide & Global Data Banking,
70.3 billion real-time payment transactions were processed globally in 2020. A whopping 41% higher than the previous year.
The global payments industry has witnessed many strides. For instance, mobile wallets, P2P payments, crypto, real-time transactions. It goes without saying that payment service providers have had a crucial role to play in this.
Wait, PSPs?
What are Payment Service Providers? What crucial role do PSPs play? How do they empower businesses? Let's dive deep and understand PSPs today.
What is a Payment Service Provider?
PSPs are an integral part of the payments ecosystem, and they empower businesses of all sizes to smoothen their transactions flow.
Payment Service Providers are third-party authorized financial entities that facilitate transactions between two parties, such as merchants & customers.
A PSP enables businesses to transact securely and instantly with a wide range of payment methods such as credit/debit cards, bank transfers, e-wallets, UPI, and more! They take care of end-to-end payment for your business– right from the time when a customer enters their payment details, completes the transaction successfully, and the funds are settled to your accounts.
For instance, Razorpay & Pinelabs are PSPs that process online & offline payments respectively.
PSP Vs. Payment Gateways Vs. Payment Aggregator
PSP, PG, and PA are popular terms in the payment ecosystem. However, these still pose major confusion to the majority of the folks out there. How are PGs and PAs different from each other and from a payment service provider?
Payment Service Provider is the umbrella term that holds PGs and PAs together. Let's understand how RBI has outlined an entity to be identified as a payment gateway or payment aggregator.
Payment Aggregators are financial entities that enable e-commerce businesses & merchants to collect payments from their customers using various payment methods.
In the case of a payment aggregator, the merchants don't require to set up a payment integration system of their own. Instead, PAs connects merchants with buyers.
On the other hand,
Payment Gateways are recognized financial entities that provide the technical infrastructure to route & facilitate online payments without handling the funds.
In conclusion, a payment aggregator holds contracts with the banks and regulated institutions for processing payments. On the other hand, a payment gateway deals directly with the merchant. Unlike PGs, a payment service provider offers a 360-degree service; not just processing payments but also collecting funds.
For example, while processing a card payment, Razorpay acts as a PA that processes the payment, whereas Wibmo, a PG, provides the technology to authenticate each transaction.
Note: The latest RBI circular requires every payment gateway to comply as a payment aggregator.
What does a Payment Service Provider Work?
Payment service providers partner up with banks to enable businesses to transact with their customers, partners, and vendors. PSPs evaluate whether the transactions are authentic, ensure anti-fraud measures, and approve the same.
Let's take the example of a simple online payment a customer makes with an e-commerce site.
A customer wishes to purchase a product and initiates the payment.
A payment service provider enters the picture to take the transaction forward.
The details given by the customer are cross-verified. The bank checks the availability of funds in the customer's account before giving a green flag for the payment.
A confirmation, for instance, in the form of an OTP verification, is done to prevent fraud.
After the payment is verified, the issuing bank transfers funds to the merchant's account.

What are Some Examples of Payment Service Providers?
A payment service provider can facilitate the essential payment processing services or even comprehensive ones such as regulatory compliance, security & fraud protection services, banking operations, and lending services.
An example of PSPs includes Razorpay, Zaakpay, Ippopay, JusPay, or Instamojo.
For instance, Razorpay evolved from a payment gateway to a full-stack neobanking platform that offers diverse solutions outside the payments horizon. Some of the solutions include:
Payments
Accounts
Payouts
Neobanking, and the likes.
Similarly, a rising PSP such as Ippopay processes payments and offers ancillary modular products such as Invoice Subscription, Social Commerce, Payment Links. Consequently, a PSP can start off with basic service and evolve into more complex offerings to meet the needs of their growing merchant base.
We've enabled PSPs such as IppoPay & BlackHawk with merchant identification and soon expand to other product verticals. Any emerging PSP can launch additional products using our platform and go to market faster. Let's tell you how Decentro can help.
How does Decentro Empower PSPs
Our banking API modular products will help you go live with your products in a matter of days. No more waiting around for months, wasting hours with back & forths with multiple departments, or struggling with error-filled documentation.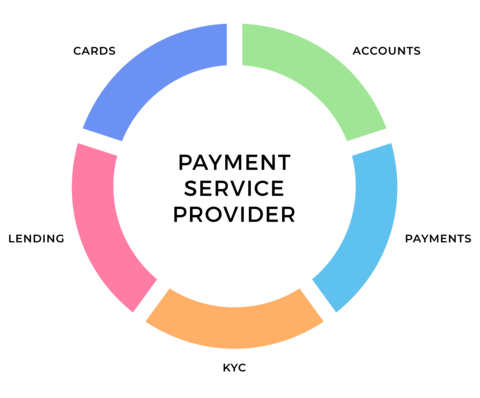 Reconcile Payments in Real-time
Reconcile all transactions on your platform in real-time with virtual accounts. Enable the same for your customers and help them identify the source of transactions, even failed ones. Automate the reconciliation process to enable your customers to save crucial business hours.
Diversify & Simplify Payments
Offer diverse payment options on your PSP platform for your customers to deploy. For instance, seamless bank transfers such as RTGS, IMPS, NEFT. In addition, provide customers to share white-label UPI IDs for collecting payments and reinforce branding. You can also offer static/dynamic QR codes for easy payment collections for your customers.
Launch your Own BNPL Product
Equip your merchants to offer lending services to their customers. Launch your own Buy Now Pay Later Product to provide credit options for customers in a matter of weeks. Leverage Decentro's entire lending stack for your PSP platform- manage loans easily, simplify disbursals, and make repayments instant. Collect payouts efficiently via social channels- for instance, payment links through WhatsApp.
Onboard Merchants Digitally in Real-time
Onboard your customers only after running comprehensive Know Your Customer verifications. Run identity verification using PAN, Aadhaar, income checks, and behavioral assessments. Multiple data verification points, all with a single KYC API end-point.
Offer Neobanking Services
Merchants can link their business accounts to your platform and start initiating transactions, thus enabling your customers to bank on your platform. Ride the neobanking wave without spending months running behind compliance and licenses.
Operate your Business Uninterrupted
Put your business on autopilot by leveraging Decentro's multi-bank architecture. Our backend is superpowered by some of the best banks in the country, such as ICICI, Yes Bank. This feature is thoughtfully engineered to handle any spikes in volume and balance the load swiftly to enable the same for your business.
If there's any downtime or black swan event, your business transactions & workflows will run uninterrupted. Moreover, you can choose your preferred bank partner while integrating.
We're empowering payment service providers such as Blackhawk and Ippo Pay to launch products that cater to their customers much faster, 10x faster to say, and reduce the capital expenditure by 80% in the process.
If your PSP platform is looking to evolve and stand out from the scores of platforms out there, let's catch up.
Cheers!